One of Greater Richmond's key advantages for businesses is its strategic location on the East Coast's longest thoroughfare, Interstate 95, while sitting midway between Maine and Florida. The region has a strategic location for both the Northeastern corridor as well as the growing population in the Southeast markets.
More than 45 percent of the U.S. population is within a day's drive of the area.
More than 100 motor freight companies and brokers serve the area including specialists in heavy hauling, over dimensional loads and liquid or dry bulk.
Fast shipping access is readily available with both FedEx and UPS regional hubs in the region.
More than 40 courier companies offer scheduled and rush, local, intrastate and interstate services.
Roads
Interstates I-64, I-95 and I-85 converge in the metro area and Interstate 81 is easily accessible just west of Richmond.
Traffic is light — Richmond typically experiences less than one hour of congestion during rush hours compared to 4.6 in Atlanta and 4.7 in Baltimore.
The average commute time is 25.6 minutes.
Runway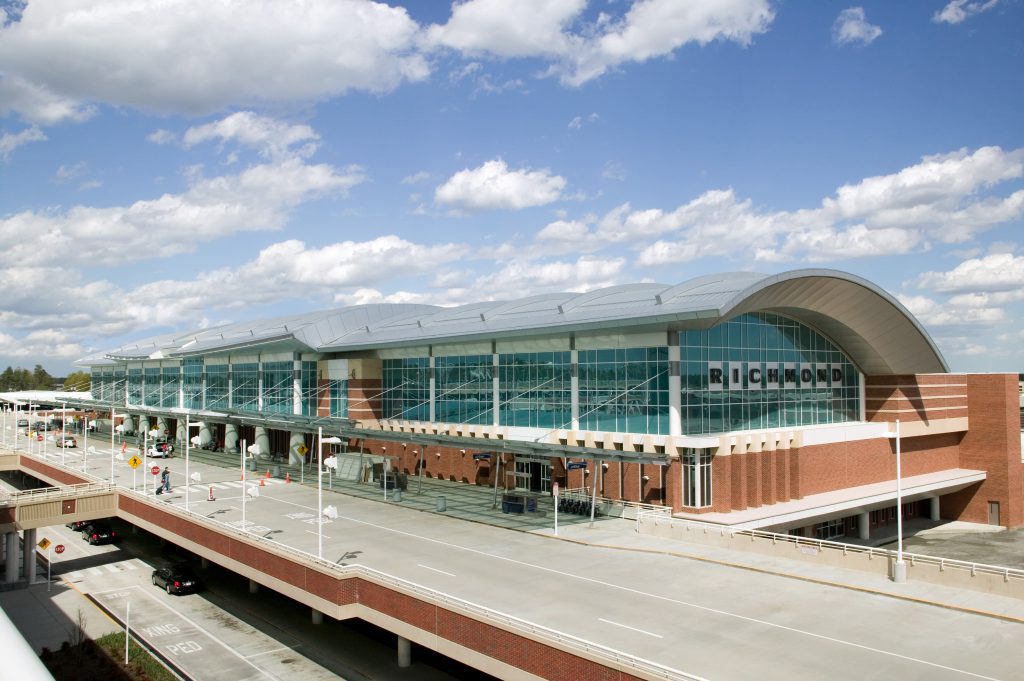 The Richmond International Airport (RIC) is a 10-minute drive from downtown Richmond where more than four million passengers and about 160 million pounds of cargo are handled annually.
RIC has Foreign Trade Zone #207 with U.S. Customs inspection on-site which grants greater flexibility in the designation of new "subzones" or "usage-driven" FTZ sites.
Other air options include the Richmond Executive Airport (FCI) which is adjacent to Chesterfield Industrial Park with separate taxiways for industrial users; the Hanover County Airport is conveniently located just east of I-95; and Washington Dulles International Airport (IAD), one of the nation's largest international airports, is only two hours driving time or 50 minutes by air from RIC.
Port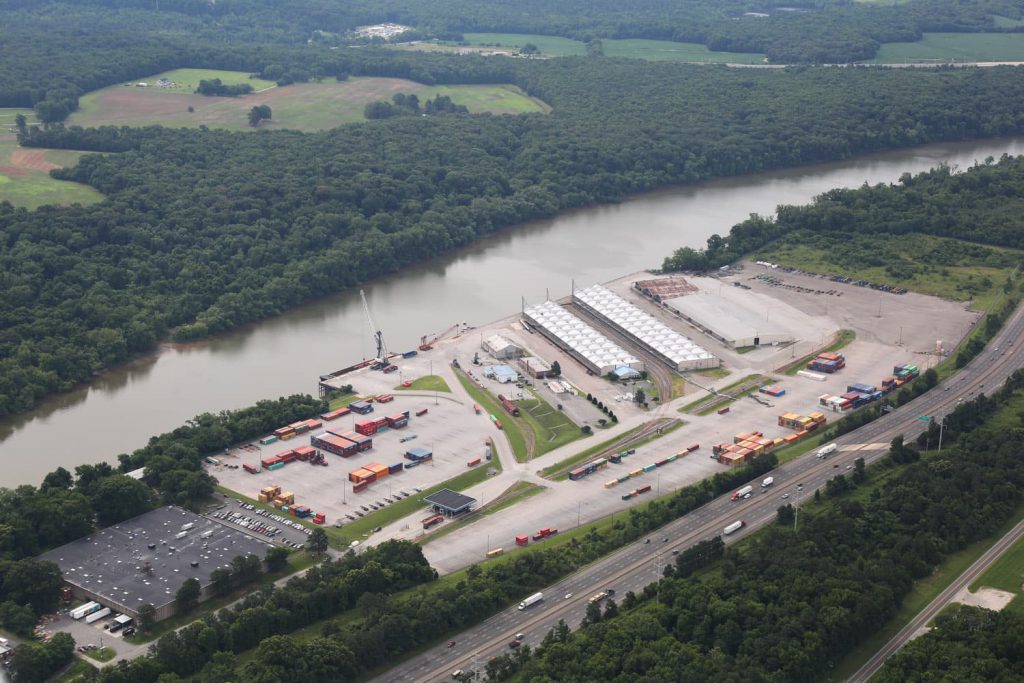 Operated by the Port of Virginia, the Richmond Marine Terminal is Central Virginia's domestic and international multi-modal freight and distribution gateway on the James River serving waterborne, rail and truck shippers throughout the mid-Atlantic states. The terminal is within 100 miles of the deepest wharf and most advanced port on the East Coast.
Rail
Greater Richmond offers CSX and Norfolk Southern, two of the nation's largest railroads, which both provide rail freight service.
Norfolk Southern's Heartland Corridor project cleared the way for double-stack freight trains.
CSX offers international container service via the National Gateway.
AMTRAK provides passenger rail service with 11 northbound and 12 southbound trains each weekday.
More Information About Infrastructure