Blog | 3 min read
Greater Richmond hospitals among top in the country
March 8, 2021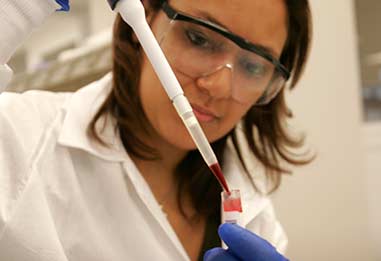 The Commonwealth of Virginia's hospitals — especially the ones in the Richmond Region — received well-deserved recognition from Healthgrades' rankings. With the current climate of health from the global pandemic, the region's hospital infrastructure is perfectly situated to handle nearly anything thrown its way. Just recently, Healthgrades unveiled its 2021 top 250 hospitals with 12 Virginia hospitals recognized in the top 5 percent of the country. Seven of the top hospitals were from the Greater Richmond region:
Bon Secours Memorial Regional Medical Center
Bon Secours St. Francis Medical Center
Chippenham Hospital
Henrico Doctors' Hospital
Johnston-Willis Hospital
Parham Doctors' Hospital
Retreat Doctors' Hospital
"Now more than ever, consumers understand the importance of researching hospitals and finding the best organization to meet their health care needs," said Dr. Brad Bowman, chief medical officer of Healthgrades.
The criteria for the rankings consisted of performance, clinical outcomes, patient experience and patient safety. About 4,500 hospitals are surveyed for the list, and the treatment of 32 conditions and procedures such as heart attack, respiratory failure, heart failure, sepsis and stroke are analyzed.
Richmond Region healthcare companies have made it clear that service is a top priority. This past summer, Bon Secours announced plans for a $50 million expansion of its Memorial Regional Medical Center in Hanover County. It will add 44 beds and be completed by late 2022.
The Virginia Commonwealth University Health System also has a $350 million expansion planned for completion by the end of 2022. It will be an 86-bed inpatient children's hospital adjacent to the outpatient Children's Pavilion on the VCU Medical Center campus. Once completed, it will serve as a comprehensive, integrated health care facility exclusively for children's inpatient and outpatient care.
"The completion of the Children's Pavilion with a new inpatient hospital will provide an exclusively child-centered environment as advocated by patient families, our own pediatric team and regional children's health care providers," said Michael Rao, Ph.D., president of VCU and VCU Health System.
The VCU Medical Center ranked as the No. 1 hospital in Richmond by the U.S. News & World Report for the 10th year in a row. The center also ranked No. 2 in Virginia and in the top 50 in the nation for heart surgery, cardiology and urology.
For these reasons and many others, it's an exciting time to be a part of the Greater Richmond Community.