Profile | 5 min read
Kristen Costello of Dewberry talks benefits of volunteering with GRP
August 31, 2022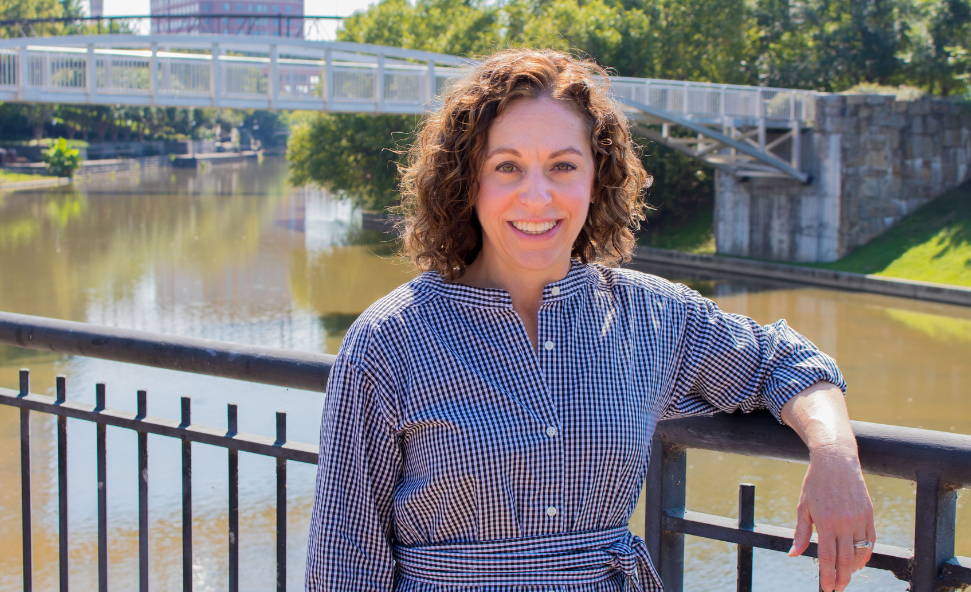 Kristen Costello is driven by a desire to advance business development in the Richmond Region. A drive shared by the Greater Richmond Partnership.
So, it's a good thing that Kristen sees the value of volunteering for GRP's Business Development and Investor Relations Committees. "Playing a role in these committees is a great way to plan for the future of the region, as well as an opportunity to provide input on what will be needed as we're attracting new businesses," says Kristen, the Market Segment Leader for Dewberry, a full-service engineering firm.
Attracting new business is not only Kristen's job, but the job of the Greater Richmond Partnership, too.
"When you need to know a specific person and a business community, no matter who it is (the Greater Richmond Partnership) finds a way to make that connection for you so that everyone wins," said Kristen.
Everyone likes to win and economic development is a team sport.
She adds, "I have never found an organization that can match the ability to analyze research, provide data and analytics, as well as connections among the business community, quite like the Greater Richmond Partnership does."
An ideal business location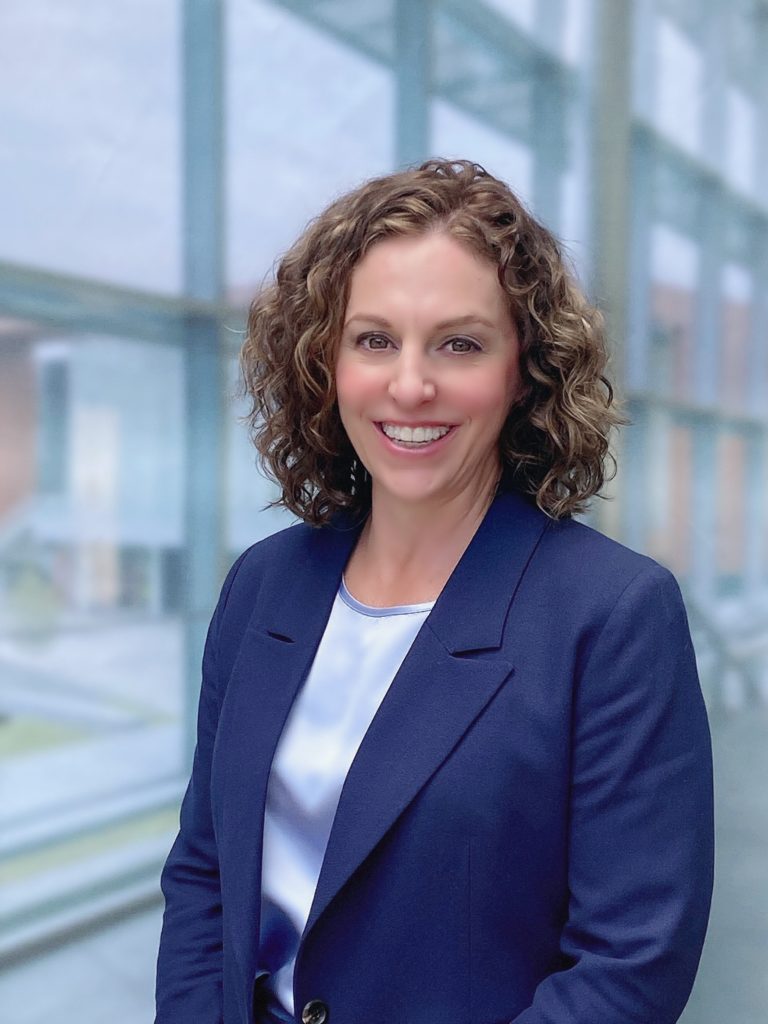 Since its inception more than 60 years ago, Dewberry has experienced significant growth allowing the company to expand in several markets like Greater Richmond. The Fairfax, Va.-based company expanded into Greater Richmond in 1983 with a small office and today employs nearly 80 workers. Kristen attributes some of the company's success to the region's large workforce and ideal location that makes recruiting new hires almost effortless.
"We love operating in Richmond as it's very easy to attract and retain talent," Kristen explained. "When we're looking at sister cities like Raleigh, N.C., and Washington, D.C., we have found it easier to help convince people to move to Richmond and stay in Richmond. With the proximity to the beach and mountains and other fun vacation spots, as well as the fun things that Richmond has downtown, as well as a good music and food scene, finding talent to come to the area is very easy to do."
Greater Richmond is as great for relocating companies as it is for new hires. The region has an ideal business climate. As the capital of one of the Top States for Business (CNBC), Greater Richmond is home to many major companies including 8 Fortune 500 and 3 Fortune 1000 headquarters. Plus, Greater Richmond's economy is not dependent on just one industry like many other metros. With seven key industries, the region's versatility allows for continued success in the event of economic disruption.
According to Kristen, "GRP has been a fantastic resource to raise the visibility of Richmond … You can see a constant uptick of site selectors coming here as well as the prospect count, which is constantly increasing."
Committee involvement
A member of both GRP's business development and investor relations committees, Kristen has found her involvement with the Partnership to be invaluable. According to Kristen, "Not only are we making connections within the community, but we're also providing an opinion and perspective on the infrastructure that's going to be needed going forward."
She adds that her involvement with GRP's committees has only amplified her career by allowing her to network with the Partnership's connections. "I find GRP to be not only for networking, which can mean a lot of different things to a lot of people, but it's more about connections, and the staff at GRP I have found to be fantastic at making those connections for you."
Lasting impacts
The Greater Richmond Partnership works alongside its investors to provide the best resources for the region's business community. Kristen is just one of many volunteers who see the intrinsic value as well as the business case for engagement in economic development.
"The Greater Richmond Partnership is a fantastic way to invest in the community," says Kristen. "Being among a group of people that feel just as passionate about seeing what's best for Richmond, as well as continuing to grow our region… it's fantastic to be among like-minded people."
The region and local investors are at the heart of GRP's efforts.
"GRP ensures their investors are taken care of," says Kristen. "That we can find the right talent, opportunities and that we know what's coming up the pipeline so we can plan accordingly. They bring everyone together synergistically so that we're looking at what's best for the region and the people who live here."