News | 1 min read
Lego holds groundbreaking ceremony for $1B Chesterfield factory
April 20, 2023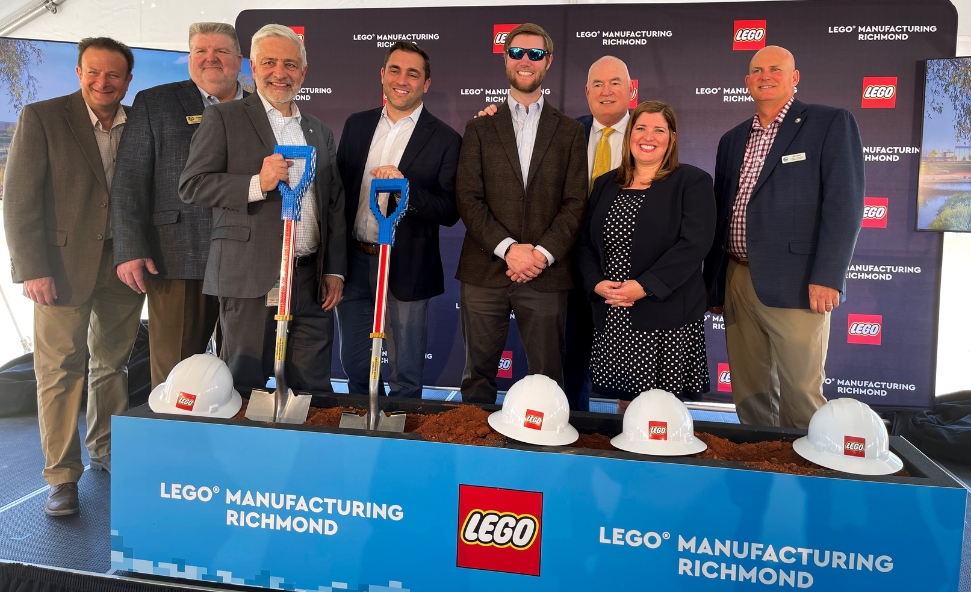 With a ceremonial groundbreaking now in the books, Lego Group plans to start construction in a matter of months on its $1 billion factory in Chesterfield County.
The Danish toy company's planned 1.7 million-square-foot factory in Meadowville Technology Park is expected to create more than 1,700 jobs over a 10-year period. The factory is also planned to feature solar panels to power the facility.
The completion of the facility and the start of production is expected in 2025. Site work is already underway.
Lego COO Carsten Rasmussen said he expected that construction on the manufacturing facility would start "in a few months."
Lego marked the upcoming start of construction Thursday with an event attended by company representatives as well as Chesterfield, state and federal officials. On display at the event was a scale model of the Chesterfield factory made out of about 34,000 Lego bricks, as well as creations by RVA LUG, a local Lego hobbyist group.
Read the full story here.