Blog | 2 min read
Reduced tax rates may lead to surge in data centers
July 10, 2019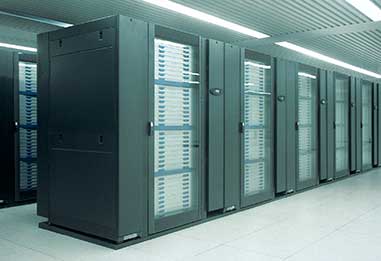 Tax rates for data centers are dropping in Greater Richmond, enhancing its value as a haven for information technology companies planning to establish new facilities.
Greater Richmond is already a prime location for firms with IT demands due to various incentive programs, highspeed transcontinental Internet cables and the Richmond NAP, which will additionally boost Internet speeds to new heights.
But the number of IT firms in the region can be expected to increase with decreased tax rates:
Chesterfield County recently reduced its data center tax rates by 86.6%. Taxes dropped from $1.80 per $100 to $0.24 per $100, making it the lowest data center tax rate in the state. Existing and future data centers in Chesterfield will see the new business property tax rate in July 2019.
Henrico County reduced its tax rate on data centers in 2017. Those operating in Henrico saw an 88.6% decrease on computer and related equipment tax rates, decreasing the rate from $3.50 to $0.40 per $100.
Richmond, Va., was ranked 3rd Best City (Outside Silicon Valley) For Your Next Startup by BroadBandNow in 2019 based on Internet speed, startup culture, and cost of living. The overall state of Virginia was also ranked as a top 10 "Most Innovative State" by WalletHub. The ranking is determined by a state's human capital and innovation environment, partly based on the share of technology companies.
In Greater Richmond alone, there are over 2,400 information technology firms operating data centers—including Capital One, Facebook, Bank of America, Quality Technological Services (QTS) and Flexential. Richmond tech firms employ more than 21,300 employees throughout Greater Richmond.