Blog | 2 min read
Richmond Region contributes to state's Gold Shovel Award
July 6, 2020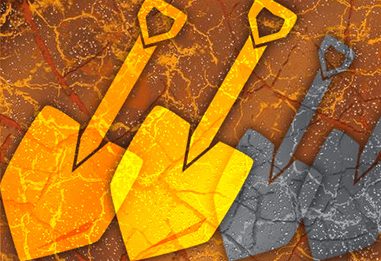 Virginia was recently recognized by Area Development magazine as a top state for job creation and investment, winning a prestigious Gold Shovel Award.
Shovels are awarded to states that have produced the best and most jobs per capita and limited to the top 10 projects in industry categories.
Two Richmond Region projects topped key categories in helping Virginia capture a Gold Shovel for 2020:
The state's top Contract Research project was PPD's announced expansion in Henrico County. The $63.7 million expansion to its operations will generate 200 new jobs. PPD employs more than 1,000 at its Henrico facility which provides comprehensive, integrated drug development, laboratory, and lifecycle management services.

Topping the Distribution category was Wegmans announced campus in Hanover County. The project will create 700 new jobs with a new $206 million distribution center. The retailer's new operation will allow Wegmans to expand its distribution network on the East Coast and accommodate its growing retail footprint of more than 100 stores.
Area Development rates each state on the following weighted factors: direct job creation numbers, new jobs per capita, amount of new investment, number of new facilities and number of projects creating high value-added jobs. Other projects in the state created more than $4.85 billion and 28,500 jobs by companies such as Westrock, Merck and project-of-the-year winner Amazon.