Greater Richmond's Information Technology cluster is broad and diverse.
The region offers one of the best location values for data centers in the mid-Atlantic with pre-certified, secure sites offering reliable fiber and redundant power. This is why companies such as Meta and QTS are choosing to consistently reinvest in the region.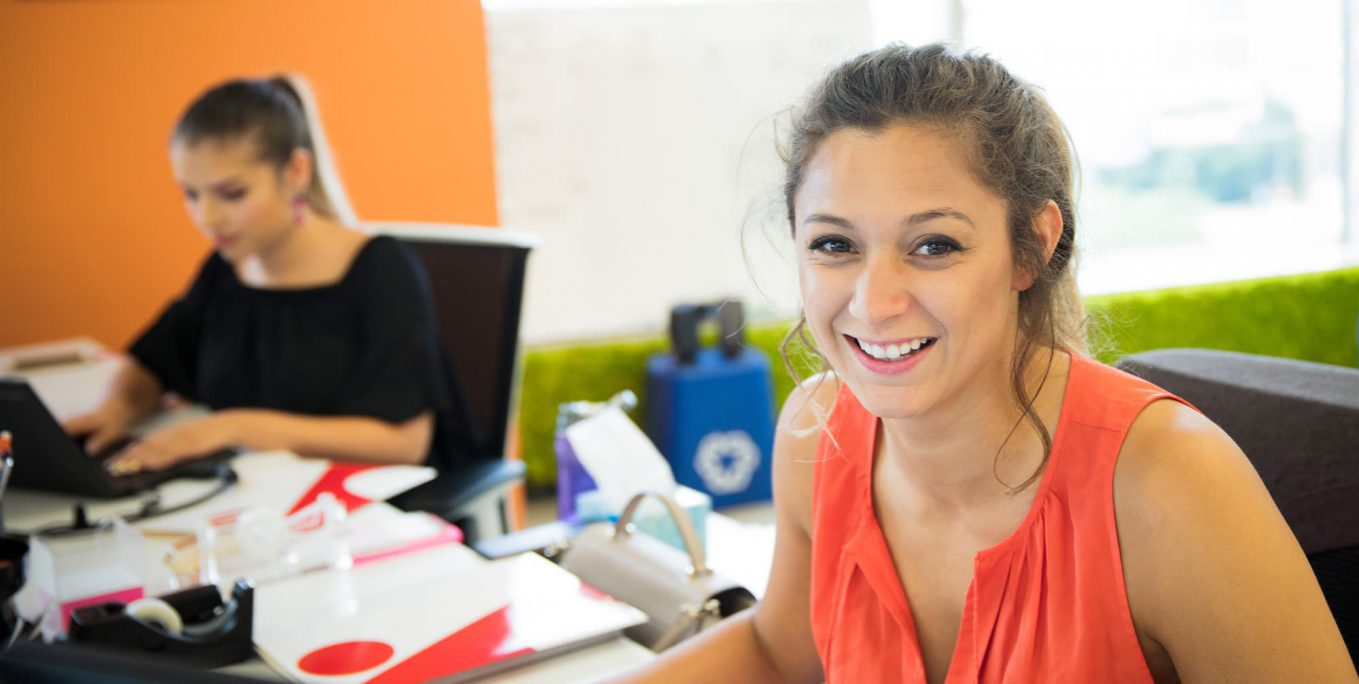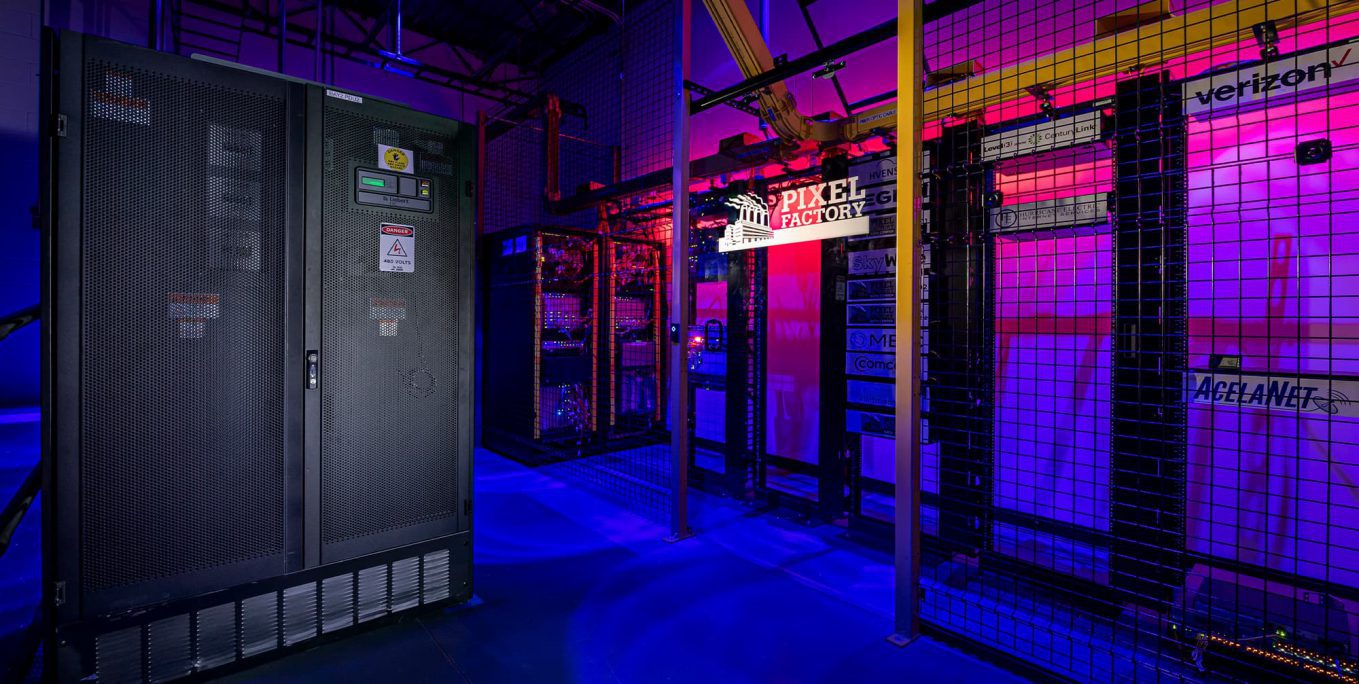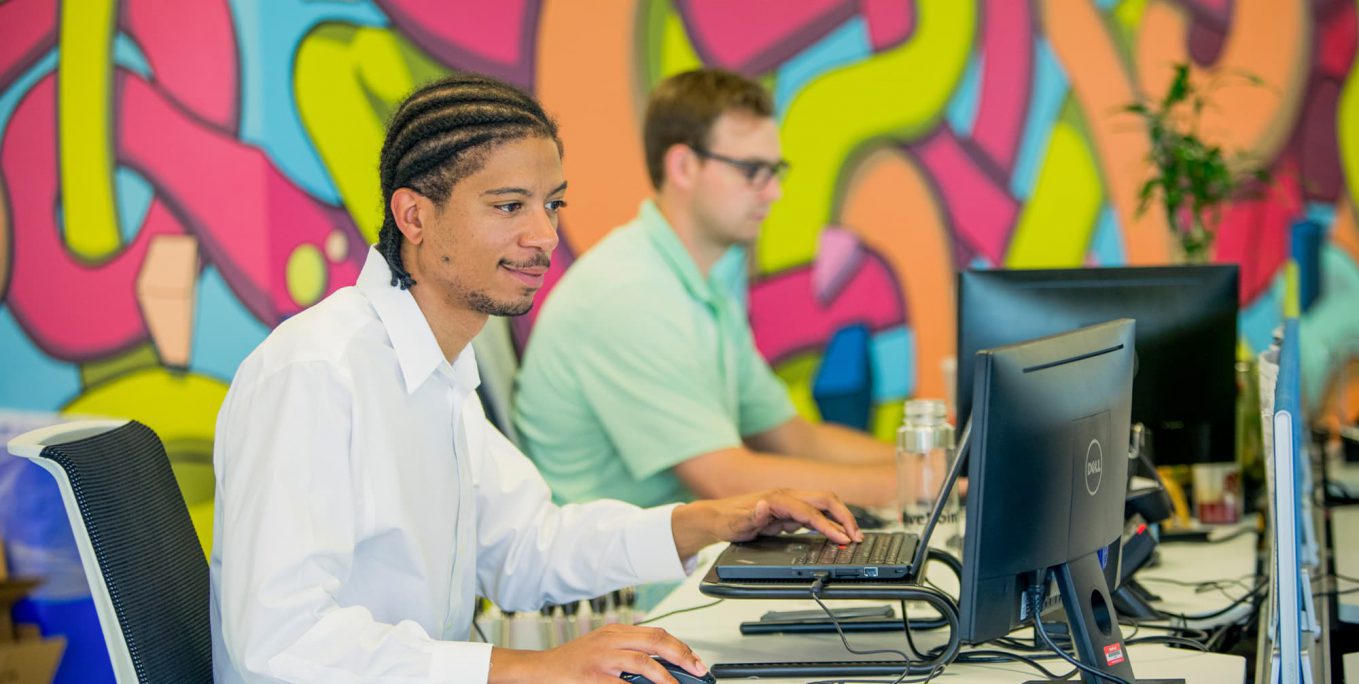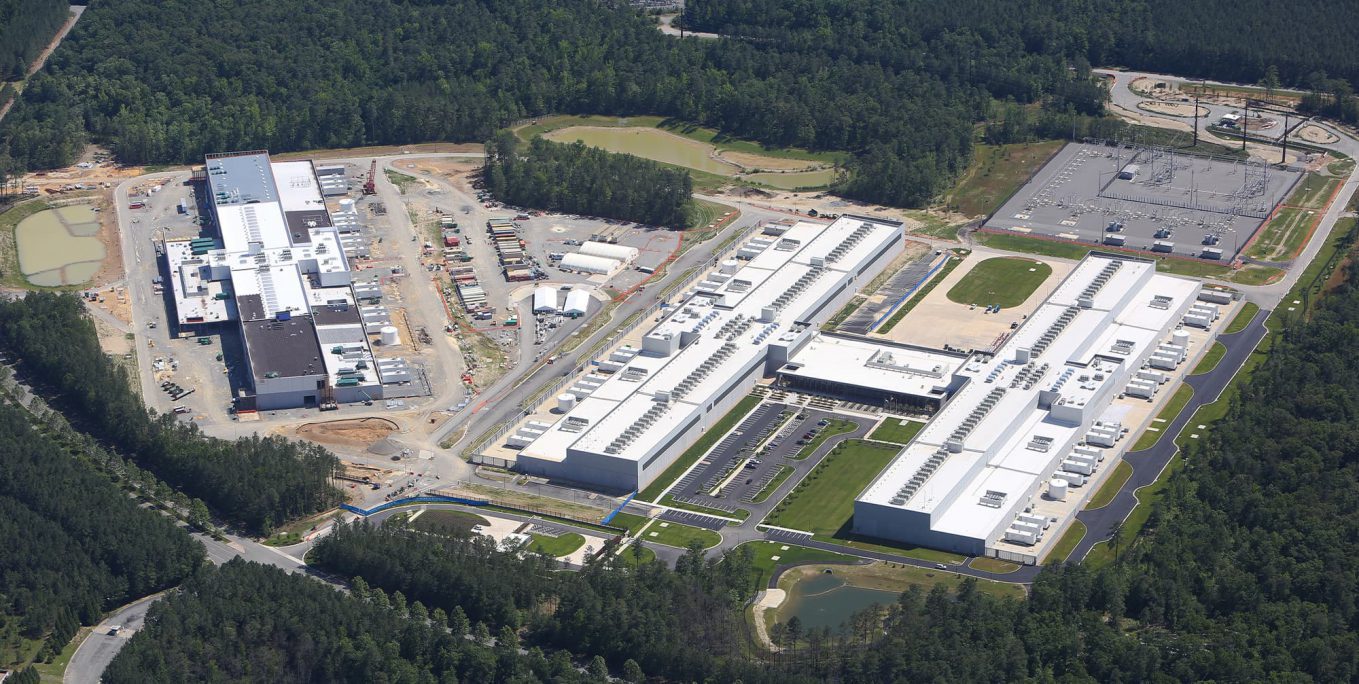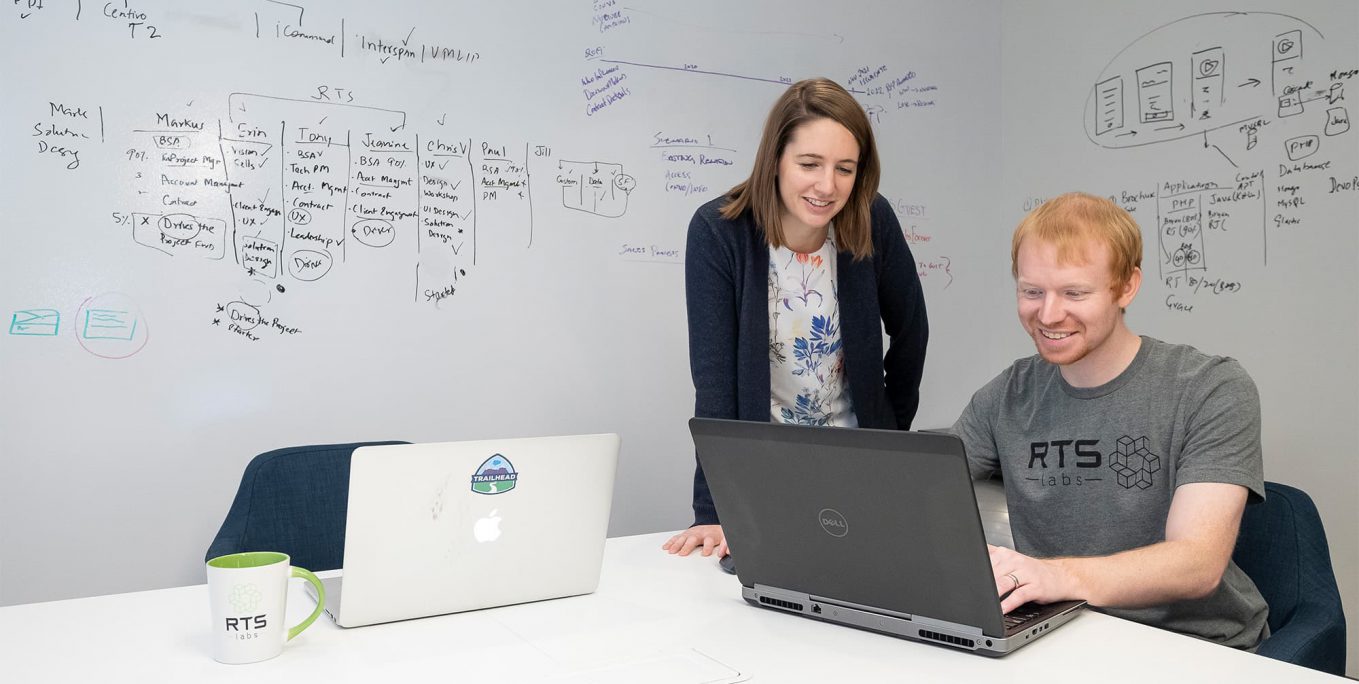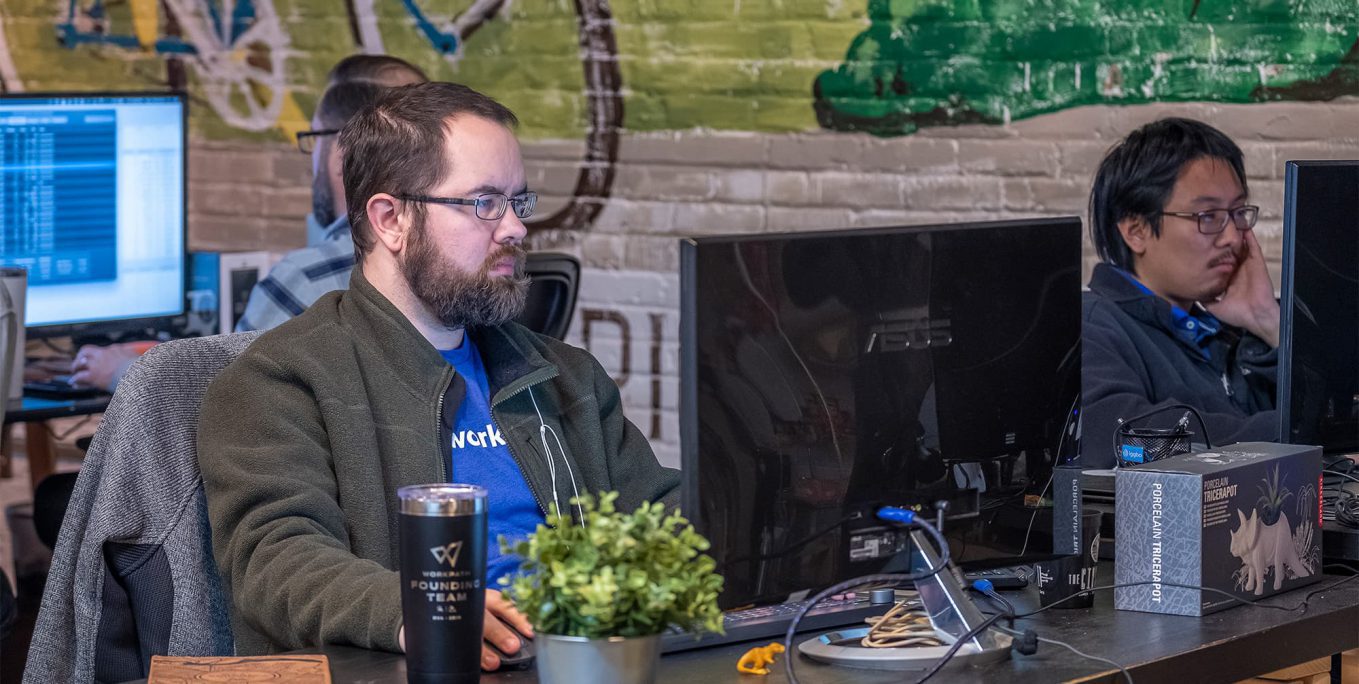 Total employment is 660,000 in the metro area, with 24,000 employed in computer occupations.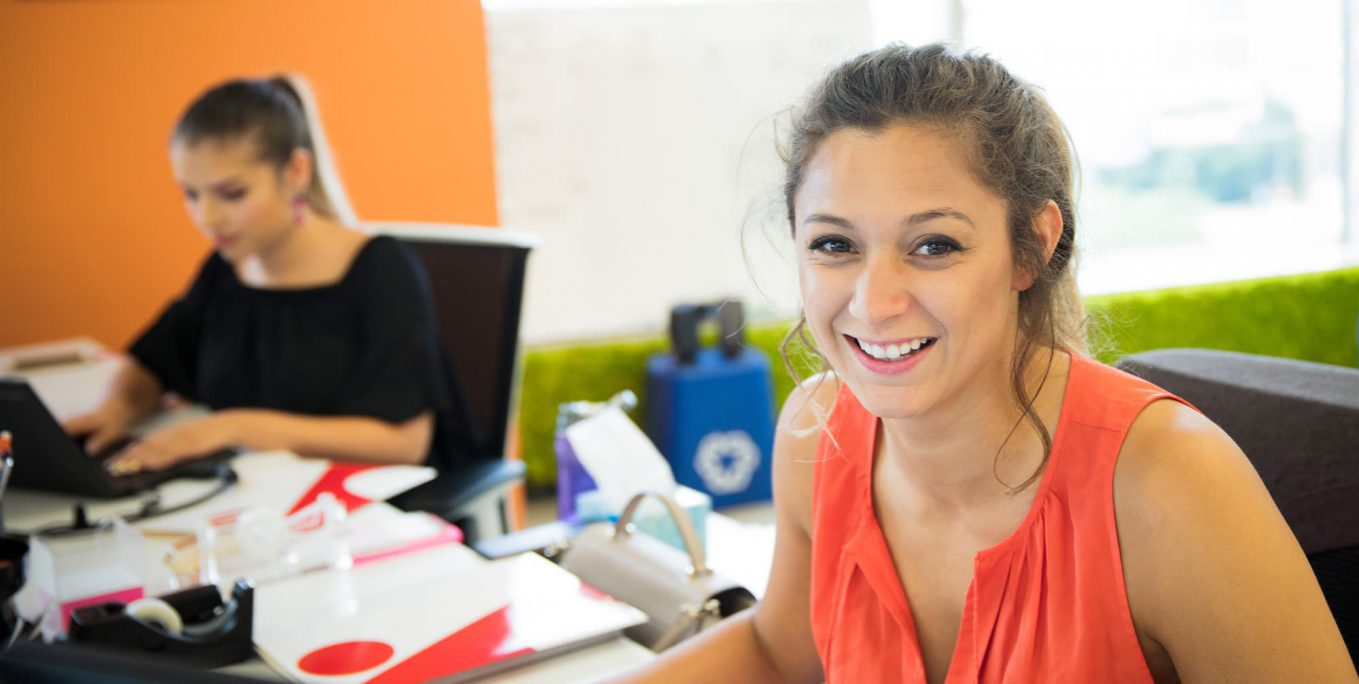 Local colleges produce more than 1,400 computer and IT graduates each year with 4,000 degrees awarded within 100 miles.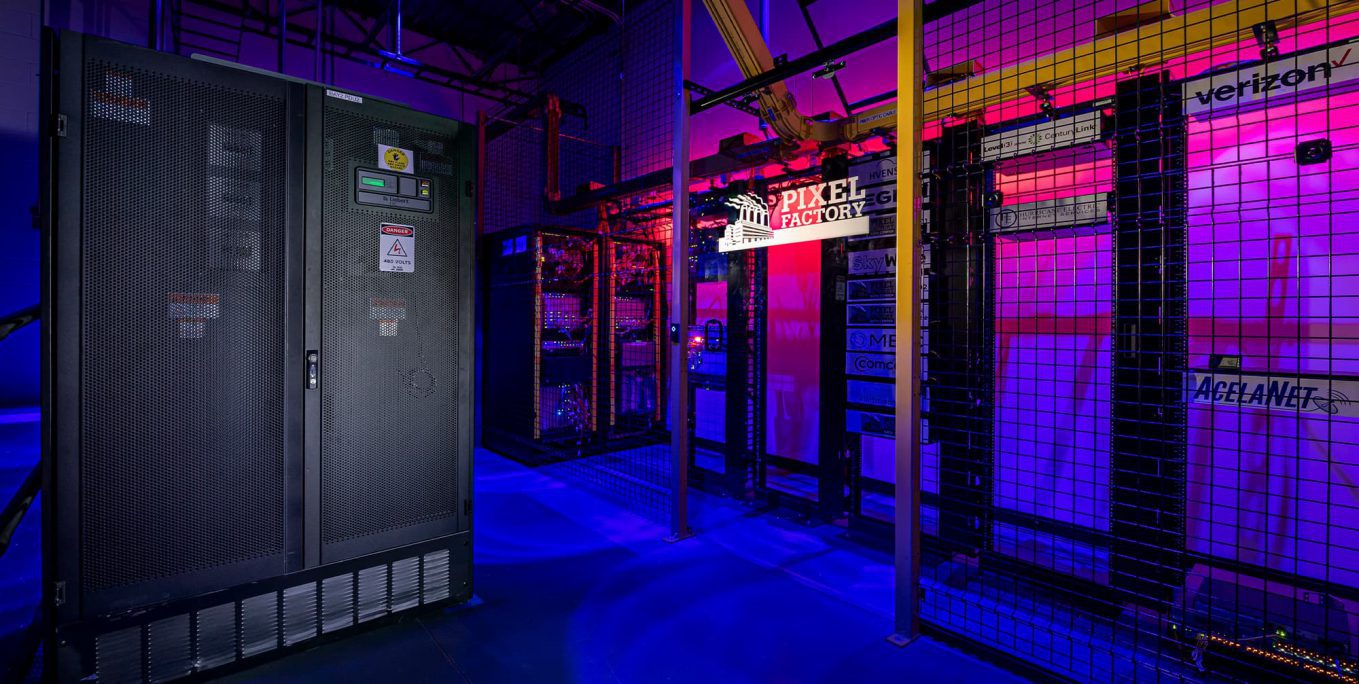 The Interconnection hub on the eastern seaboard offers direct low-latency connectivity from 2 Subsea Cables (MAREA and BRUSA).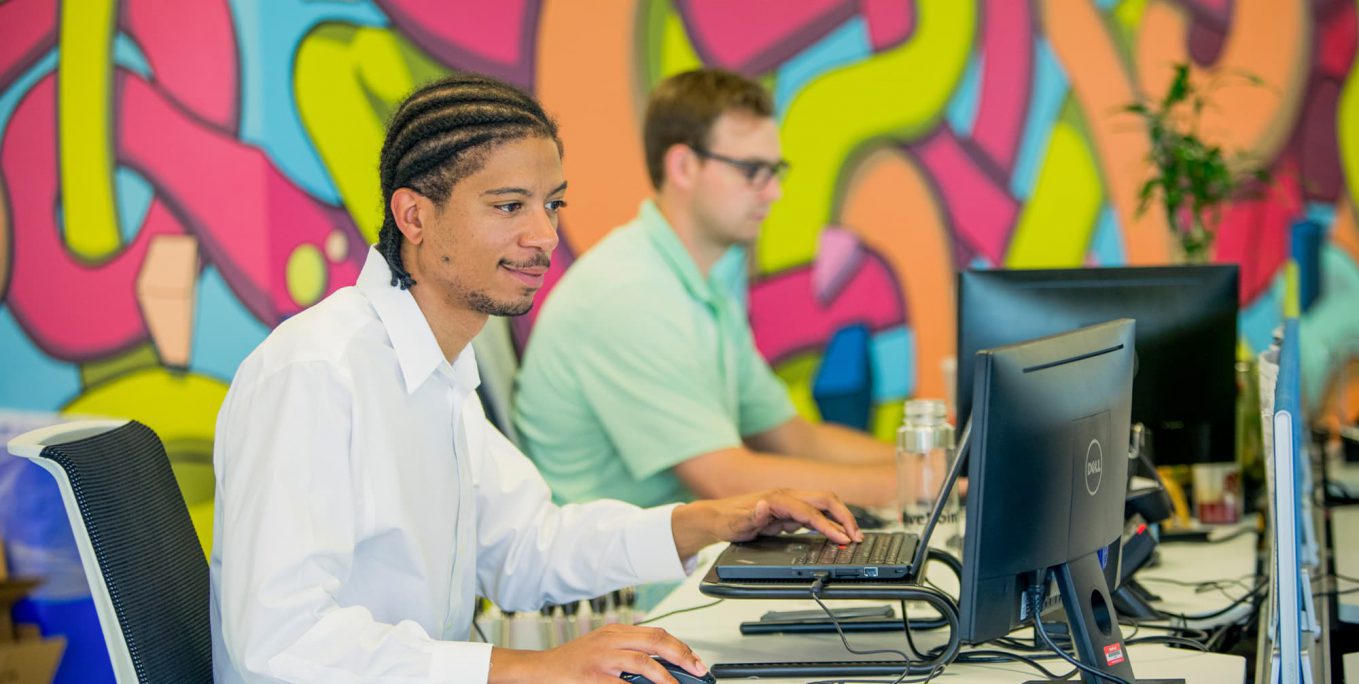 Electric service rates for industrial customers are more than 30 percent below the national average.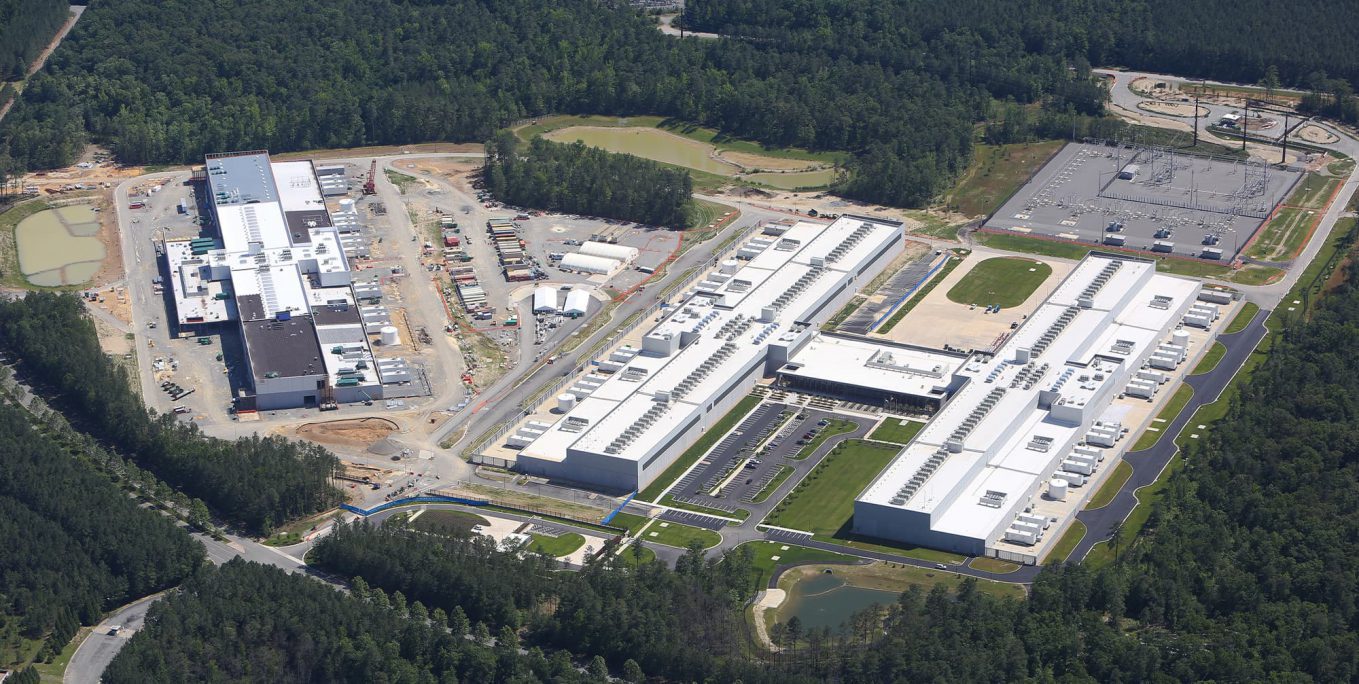 Average annual wages for computer and mathematical occupations are about 20% lower than in Washington, D.C.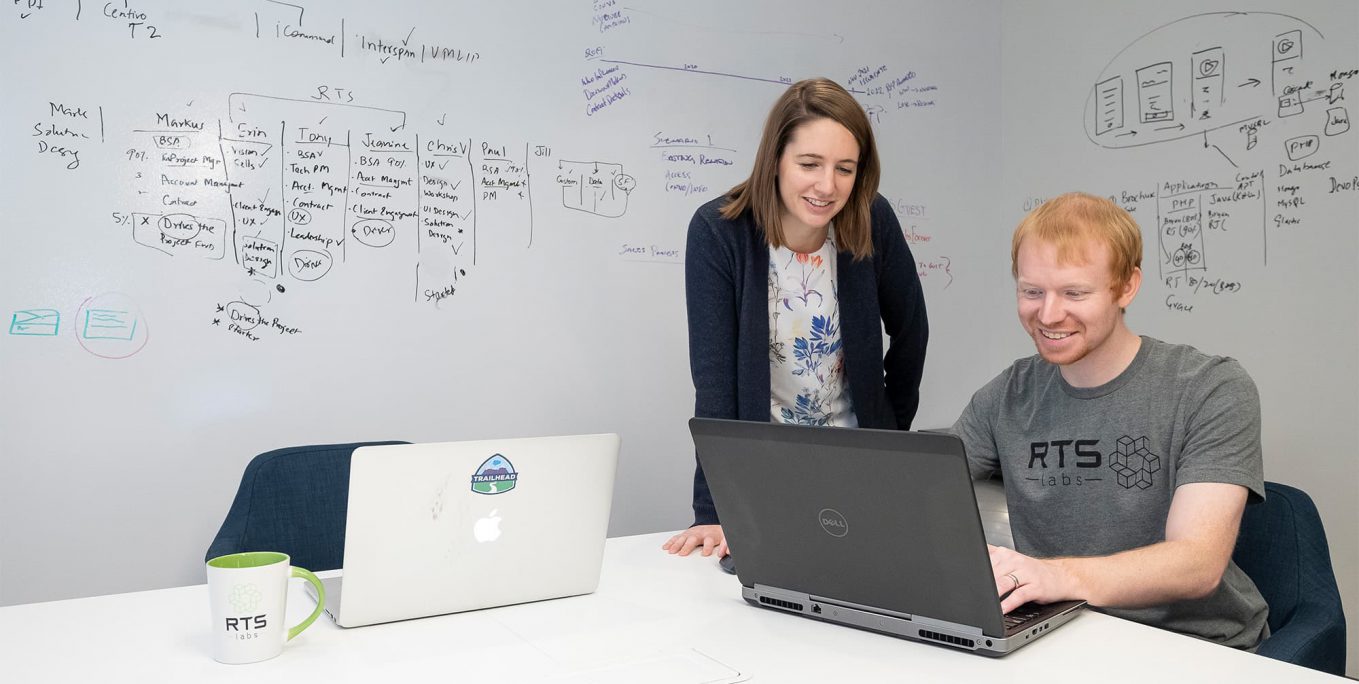 Richmond named the 6th best city to work in tech (Thrillist)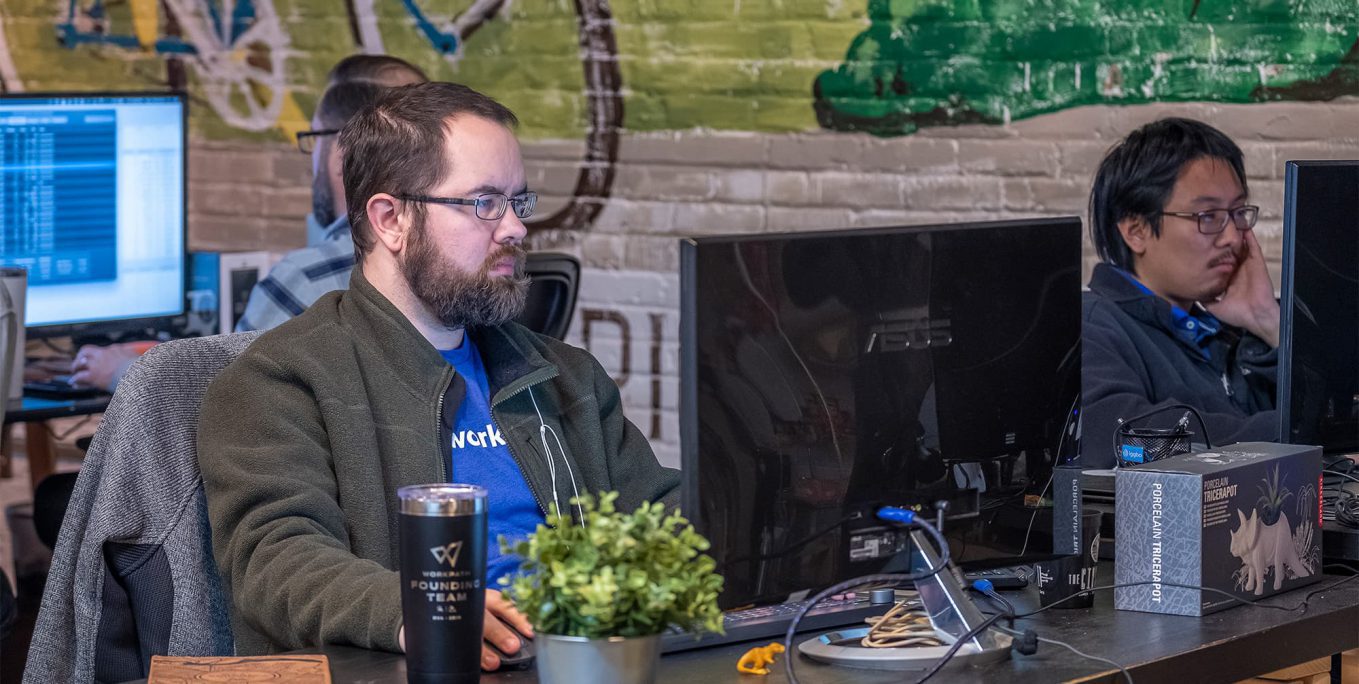 Representative Companies







SimpliSafe has been expanding rapidly, and we are excited to partner with the talented, diverse workforce in the Richmond Region to continue keeping more and more Americans safe. We aim to offer a fast-growing and innovative workplace culture and are thrilled to find ready-made facilities. Christian CerdaCEO, SimpliSafe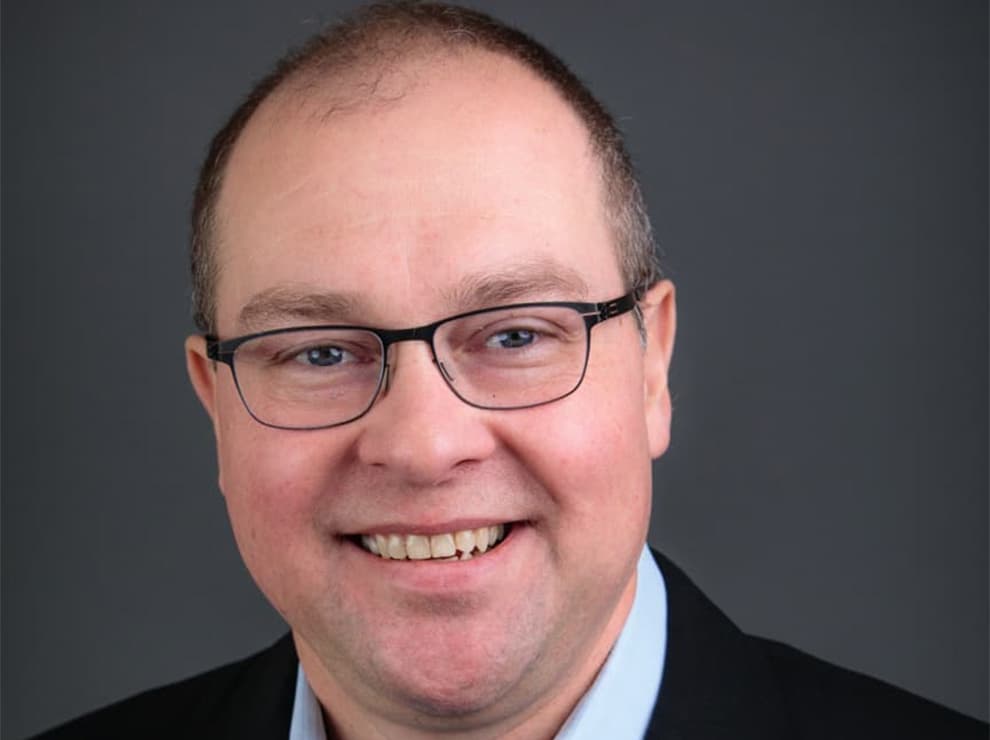 20%
saved on wages compared to Washington, D.C.
660,000
Total workforce in the Richmond MSA
4
high-speed fiber lines connect Greater Richmond to the world
Local Resources + Support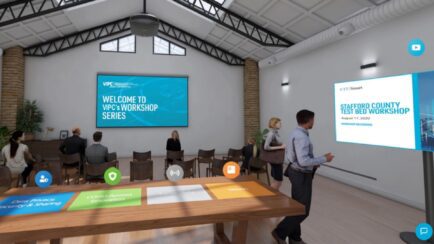 Virginia Innovation Partnership Corporation (VIPC)
Virginia Innovation Partnership Corporation is the commercialization and seed stage economic development driver in the Commonwealth that leads funding, infrastructure and policy initiatives to support Virginia's innovators, entrepreneurs, startups and market development strategies.
Other Resources
Download the Guide:
Available as a pdf, this helpful two-page flyer provides a brief summary and assets of the IT industry in Greater Richmond, Va.
Download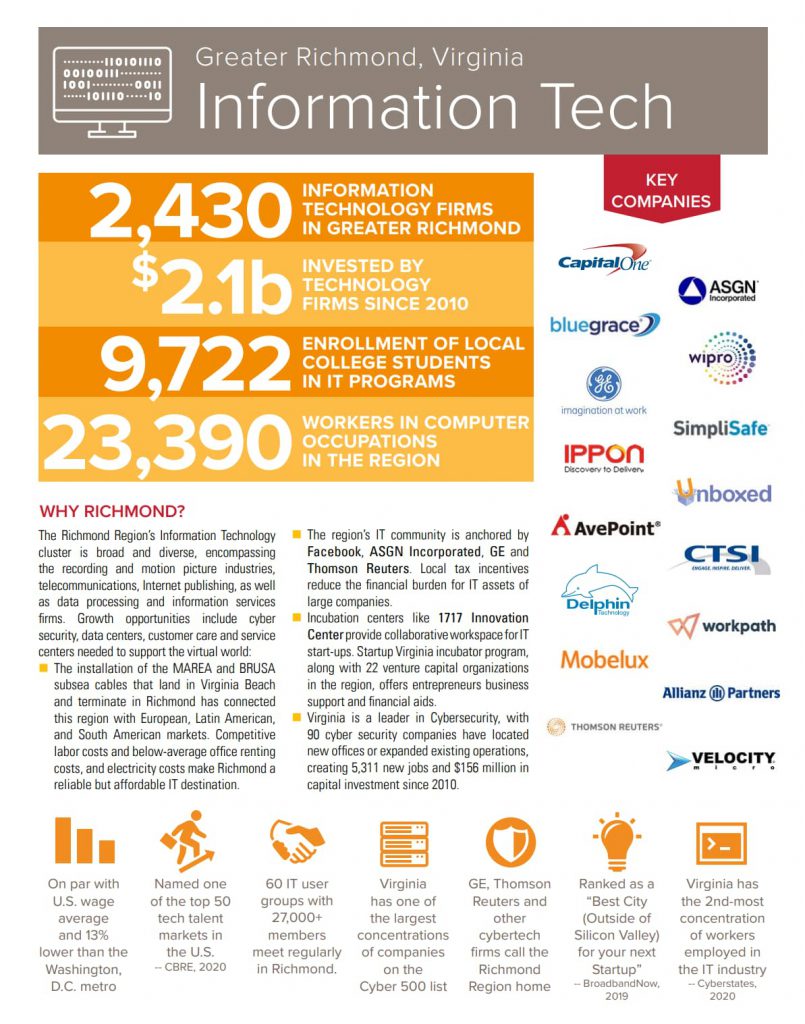 Contact Us
Learn how we help assist companies with cost comparisons, real estate and workforce needs.