News | 2 min read
Bon Secours wrapping up eight-figure expansion at Hanover hospital
December 7, 2022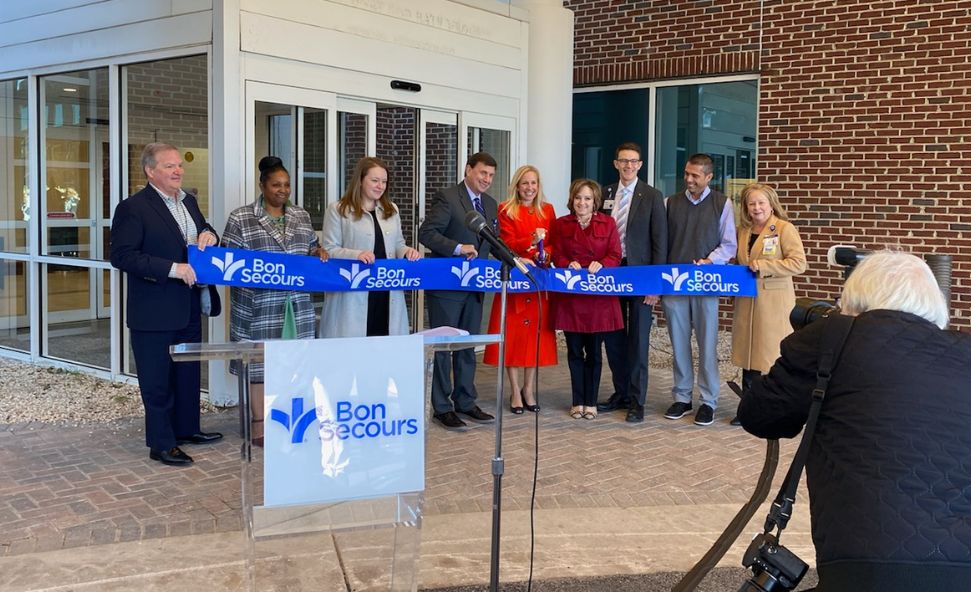 Bon Secours is on track to start 2023 with a new wing at Memorial Regional Medical Center.
The healthcare system held a ribbon-cutting ceremony in late November for its nearly-completed West Pavilion, which will add dozens of additional beds to the hospital.
The 48,000-square-foot wing is a building on the campus that Bon Secours bought from Sheltering Arms last year. The West Pavilion is slated to open to patients in the first quarter of 2023.
The new wing features 43 in-patient beds and is home to neuroscience and orthopedic units in addition to physical therapy and rehabilitation services, according to a news release.
The addition of the West Pavilion brings Memorial Regional to a total of 270 beds and 436,500 square feet. The hospital is located at 8260 Atlee Road in Mechanicsville.
The West Pavilion renovation comes as part of a larger $50 million renovation project at the hospital. Renovations for the West Pavilion are largely complete and the overall project's full completion is slated for the second or third quarter of 2023, according to Bon Secours spokeswoman Jenna Green.
"We celebrate this milestone today and look forward to continuing the important work on our expansion as we seek to better meet the growing needs of the greater Hanover County region," hospital president Leigh Sewell said in a prepared statement.
Read the full story here.