News | 1 min read
Chesterfield supervisors OK zoning for Upper Magnolia Green tech park
May 27, 2022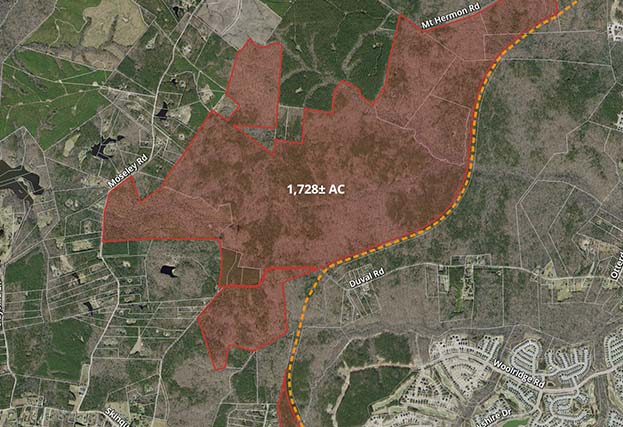 The stage is set for the development of 2,400 acres in western Chesterfield County with a new technology park and hundreds of homes.
The Chesterfield Board of Supervisors voted Thursday to approve a county-initiated rezoning request needed for a proposed technology park and public facilities on a 1,700-acre portion of the site in the so-called Upper Magnolia Green area near Moseley.
Supervisors also approved a separate rezoning application related to the development of up to 600 single-family lots and public facilities on the 700-acre eastern portion of the Upper Magnolia site. About 150 acres of the eastern area would be used for a middle school, library and potentially an elementary school.
The board split 3-2 in approving the rezoning for the tech park. They voted unanimously in favor of the residential portion.
Supervisors who voted in favor of the tech park piece cited the chance to use it for economic development and to help unlock state and federal funding for the extension of Powhite Parkway.