News | 3 min read
City Council approves Diamond District agreement
May 10, 2023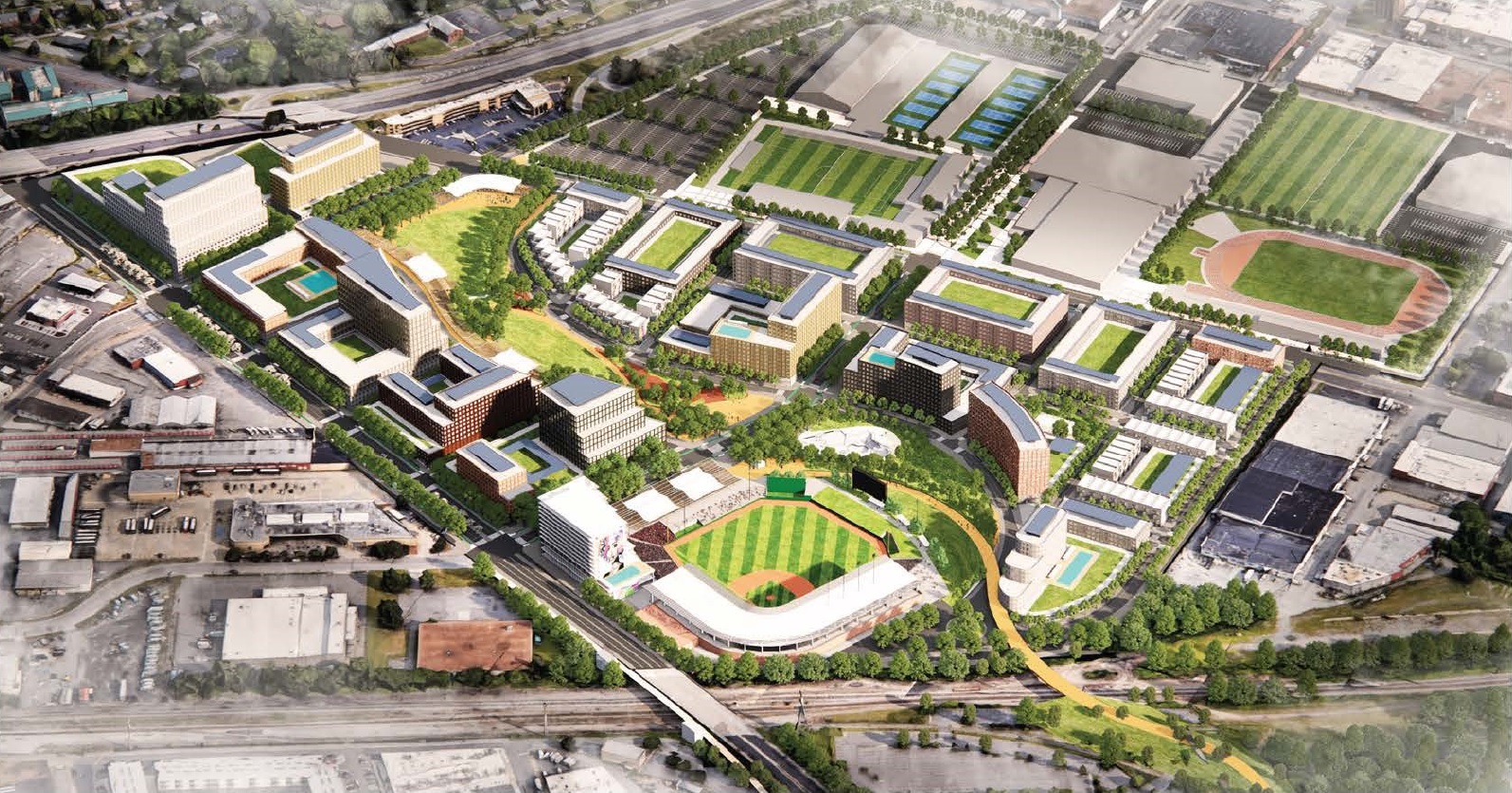 Richmond, VA – The City of Richmond City Council voted unanimously to move forward with the Diamond District Development Agreement and the conveyance of 61 acres to the Richmond Economic Development Authority. With this vote, work on the highly anticipated Diamond District can proceed to actualize the vision expressed in the Greater Scott's Addition Small Area Plan for a new neighborhood. Additionally, this vote sets in motion the development of a new baseball stadium for the Richmond Flying Squirrels and a new community that encompasses the full meaning of a "live-work-play" neighborhood.

The plan put forth by RVA Diamond Partners – the development team selected lo partner with the City to bring this project lo life – is in line with the vision laid out in the Greater Scott's Addition Small Area Plan as port of Richmond 300: A Guide for Growth. The 67-acre development is pedestrian friendly and designed to connect to the adjacent neighborhoods.

"Tonight. with the City Council's approval of the Diamond District Partners agreement. we are one step closer to putting shovels in the ground and delivering a critical development project for the city and people of Richmond." said Mayor Levar Stoney. "This game-changer development will bring a high-quality baseball stadium. good-paying jobs, affordable housing, new small businesses. billions in investment. and green space. I am incredibly proud of all of the hard work to reach this point – projects like this are just one of the many reasons why Richmond remains one of the most popular places in Virginia to live, work, play and do business."
What the development includes:
The Diamond District will deliver an 11-acre park with greenspace, mixed-income housing. And spaces for an array of businesses.
Office: Develops signature Class-A office space addressing the needs of employers and employees in our new pandemic-influenced world.
Infrastructure: Upgrades to the water, sewer. road, and other infrastructure; and creates a new 11-acre park.
Baseball stadium: Builds a new baseball stadium to the new MiLB standards.
Sports Backers: Relocates the Sports Backers Stadium functions and redevelops the current Sports Backers site as part of the larger Diamond District redevelopment.
Hotel: Develops a signature hotel to support business, tourism, and entertainment activities.
Retail: Integrates retail uses to support the needs and activities of the new community.
Key Steps in 2023:
Finalize baseball stadium design
Rezone the Diamond District by amending the TOD-1 district and creating the Stadium Signage Overlay District
Execute lease agreements with both the Flying Squirrels and VCU
Create a Community Development Authority
Issue bonds to finance the baseball stadium