Blog | 2 min read
Greater Richmond electric rates well below national average
August 20, 2019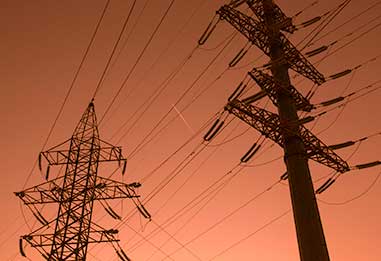 Manufacturing, I.T. and supply chain companies keeping a close eye on their budget should be pleased to learn electric rates in Greater Richmond are well below state, Mid-Atlantic, and national averages.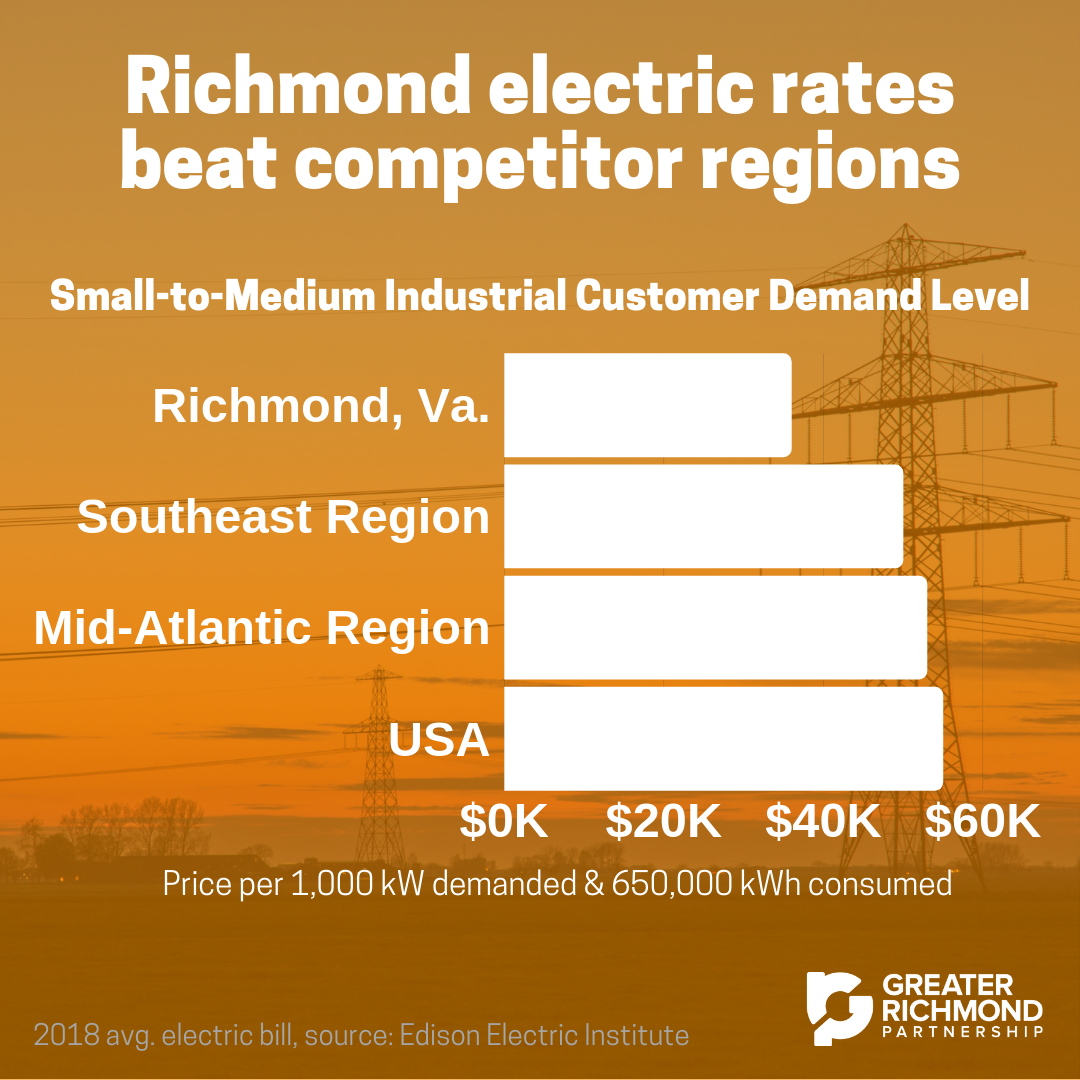 Companies large and small could benefit from relocating to the region. According to the Edison Electric Institute, the typical industrial rate is 5.4 cents per kilowatt-hour for a company using 1,000 kilowatts and consuming 650,000 kilowatt-hours per month in Richmond as of July 2019. When compared to typical rates of 6.7 and 8.8 cents per kilowatt hour offered by Southeast utilities and the national average respectively, this is an advantageous price for advanced manufacturing, supply chain, and I.T. companies.

A major reason why Greater Richmond electric prices are lower than other regions is because of both generation and delivery. According to the EIA, there are several factors that go into being able to produce and deliver electricity, such as:
Reliable transmission and distribution systems. Maintenance and repair costs to these systems can increase overall electricity prices.
Multiple, accessible power plants in the region. Richmond is geographically close to many of Dominion Energy's power plant, such as two nuclear power stations, and other generation sources, such as solar facilities.
Access to sufficient water, wind and daylight. These resources can lower electricity costs with harvestable energy from hydro plants and solar panels.

Dominion Energy publicly committed to have 3,000 megawatts of solar and wind energy "in operation or under development" by 2022. That's enough to power 750,000 homes with clean, renewable energy.
According to the Solar Energy Industries Association, solar electricity prices in Virginia have fallen 34 percent in the past five years, and the state is ranked 7th for projected growth in the next five years.
Dominion Energy's pilot offshore wind project began construction in July 2019 and will consist of two 6-megawatt turbines. Located off the coast of Virginia Beach, it's the first offshore wind project in U.S. Federal waters.
Any company looking to relocate should consider a region that provides the lowest electric prices. Greater Richmond, Va., is a great option for any company on the East Coast, as its statistically low industrial electric bills shine when compared to its competitors.