Blog | 3 min read
Greater Richmond preps for in-migration with multifamily housing
March 24, 2020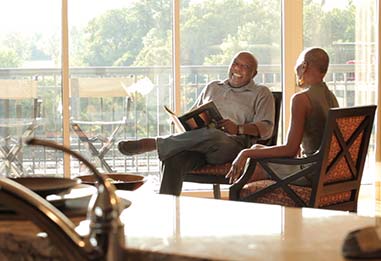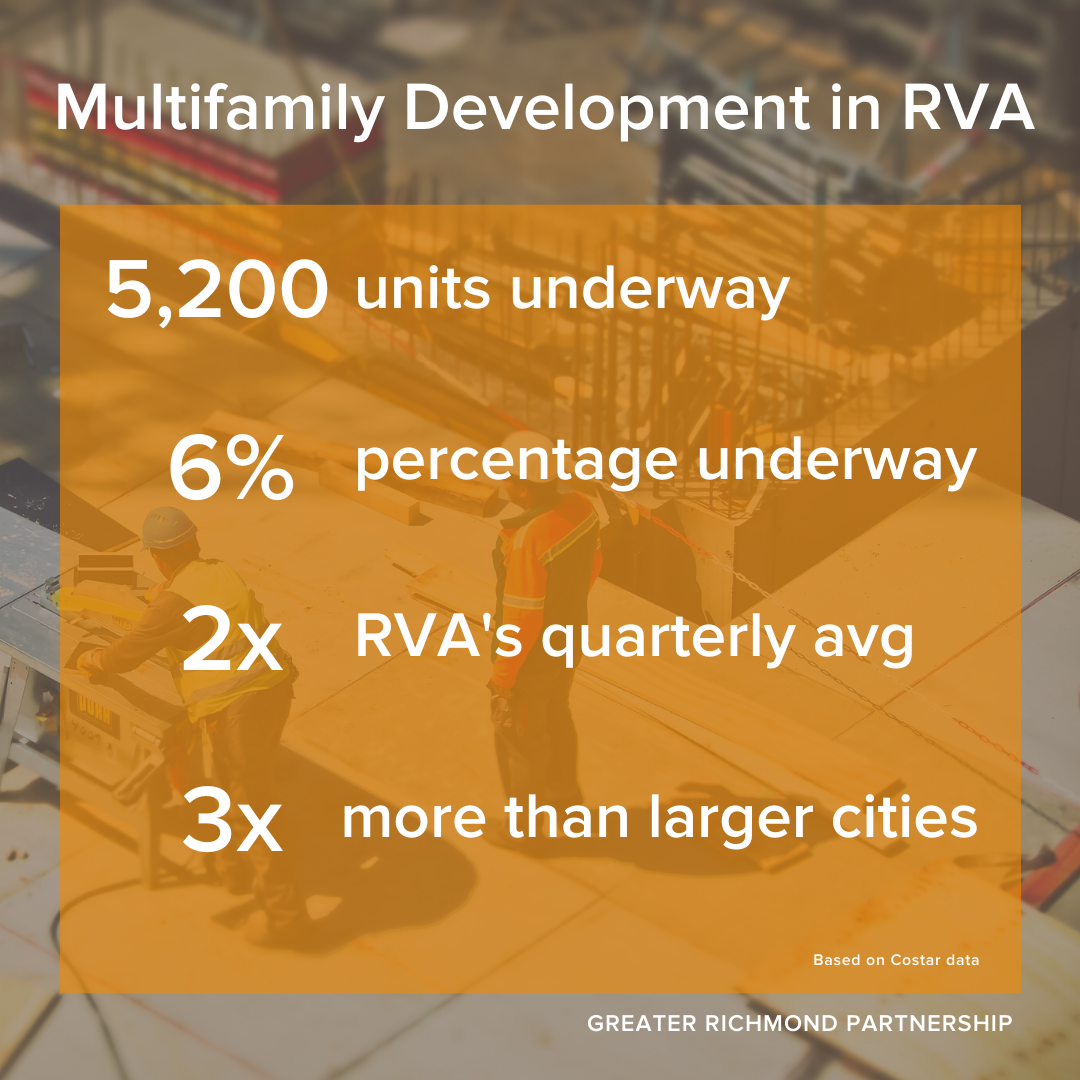 Greater Richmond, Virginia's multifamily development market is growing at an exponential rate. According to Costar, the first quarter of 2020 marked three of the past four quarters in which more than 5,000 units were under construction, a new record for the region.
Currently, there are over 86,500 multifamily units in Richmond, with an additional 5,200 units under construction. The percentage (6%) is double the quarterly average and the highest since 2010. This number triples similar cities with denser populations and mirrors larger cities such as Washington, D.C., Seattle and Austin, Texas.
Migration influx
Development rates directly correlate to migration influx as Greater Richmond gains on average 200 new residents per week. While Richmond remains the fourth largest city in the state, its population grew the most with a 12 percent increase between 2010 and 2018. The counties of Chesterfield, Hanover and Henrico increased 9.9, 7.3 and 7.1 percent, respectively.
Richmond has become an international destination as well, currently housing over 220 companies from upwards of 26 countries. Diversity feeds into Richmond's rich culture, and according to the U.S. Census Bureau, over 16 percent of Virginians now speak a language other than English in the home.

Job prospects
As more companies relocate to the area, competitive talent is following suit. Job outlooks are positive as employment rates in the U.S. are only slightly higher than the 50 year low we saw in 2019, sitting at 3.6 percent. Although job opportunities are largely regional, Richmond has become a top destination for jobseekers. Virginia is expected to add over 150,000 STEM jobs over the next five years.
Richmond is an attractive location for telecommuting with access to essential data cables and networks combined with fast internet speeds creating the perfect environment for cybersecurity and data employees. Additionally, Richmond is more affordable compared to other metros with the same convenience.
Quality of life
Quality of life in Greater Richmond is a critical component of attracting new residents. Greater Richmond offers the cultural and recreational opportunities of larger cities with minimal traffic congestion. The average commute time in Greater Richmond is 25 minutes.
The cost of living index is also highly competitive, sitting below the national average at 93.9 percent. The average cost of a new home is $301,136.
Additionally, Richmond has an array of public transportation options, a robust food and beverage scene and vibrant arts and culture. It was recently named one of the top destinations to visit in the world by the NY Times.
Concentrations of development
Most of the recent multifamily development is clustered in Richmond city but eight of the metropolitan's submarkets have units under construction.
Chesterfield and Henrico counties collectively represent nearly 50 percent of the construction stock under Greater Richmond's umbrella.