News | 3 min read
Henrico R&D tax rate reduced to lowest in Virginia
April 19, 2022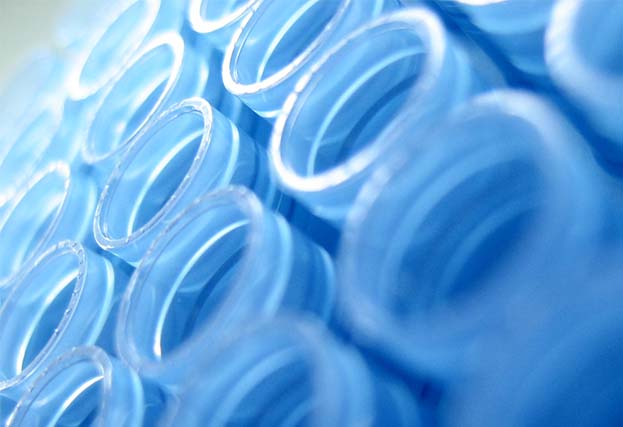 Board of Supervisors slashes rate by 74%, down to $0.90 per $100 of assessed value
HENRICO, Va. (April 18, 2022) – In another aggressive action to support the success of our valued business community, the Henrico Board of Supervisors approved lowering the Research and Development (R&D) tax rate by 74 percent. The record-setting reduction, from $3.50 to $0.90 per $100 of assessed value, makes Henrico's rate the lowest in the state. The move is an effort to continue to draw major companies with lab space to the area.
"The EDA applauds the Board's decision," said Anthony Romanello, Executive Director of the Henrico Economic Development Authority. "Over the past several years, the members have lowered our data center equipment tax rate by 88.6 percent – which helped attract Meta to our community – and instituted a BPOL tax exemption up to $500,000. They also lowered our machinery and tools tax rate (M&T) from $1.00 to $0.30 per $100 of assessed value. Now Henrico has the same opportunity to improve the bottom lines of the businesses in our vibrant biotech scene."
Earlier this year, the Henrico-based health management services company, GENETWORx, announced it was doubling its footprint in the premier mixed-use community of Innsbrook. Last month, the world leader in servicing science, Thermo Fisher, announced it would invest $92.3 million in Henrico to grow its clinical research laboratory. The site is adjacent to PPD's bioanalytical laboratory, one of the largest in the world.
Henrico's R&D tax rate reduction happens at a moment when the demand for lab space is near an all-time high. The Virginia Economic Development Partnership has received requests for nearly 1 million square feet of lab and research and development space in the Greater Richmond region in just two years. Henrico wants to remain an exceptional contender for the good of its residents.
"As our tax rates have gone down, private investment has gone up," said Romanello. "It's one more way the Henrico Board of Supervisors is making proactive decisions that help set Henrico apart as an exceptional place to grow your business – and to live. We cultivate the type of world-class business climate that top research and development firms need to fuel innovation, and it results in private sector job creation and capital investments. Everyone wins."
About the Henrico EDA
Located in the heart of the Eastern Seaboard, Henrico is an AAA-bonded county adjacent to Virginia's capital city of Richmond. The EDA is your single point of contact for business development and site selection services. Find properties and run reports with our GIS tool, HenricoProperties.com. Learn more about White Oak Technology Park, a master-planned high-tech manufacturing center, at whiteoaktechpark.com. Visit Henrico.com for the latest news and to sign up to receive our Property Now and Henrico Now newsletters
###