Blog | 2 min read
Greater Richmond rent remains more affordable than other metros
April 15, 2022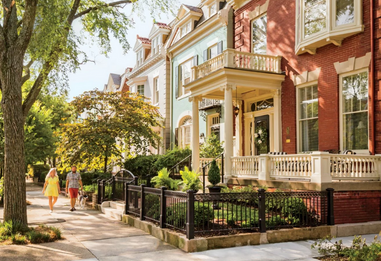 If you're in the market for a new home, you've found that housing costs across the U.S. are rising. According to recent CoStar data, those costs in southeastern, "often-overlooked" cities are steadily growing due to increased in-migration. More U.S. residents are relocating from larger metropolitan areas in favor of mid-sized metros like Greater Richmond, Va.
Rising rent costs
The cost of living in Greater Richmond is consistently below the national average. The Richmond MSA currently has a cost of living index of 96.5, nearly four points less than the national average.
Despite rising rent prices, Richmond rental costs remain more affordable compared to both larger and similar-sized metros.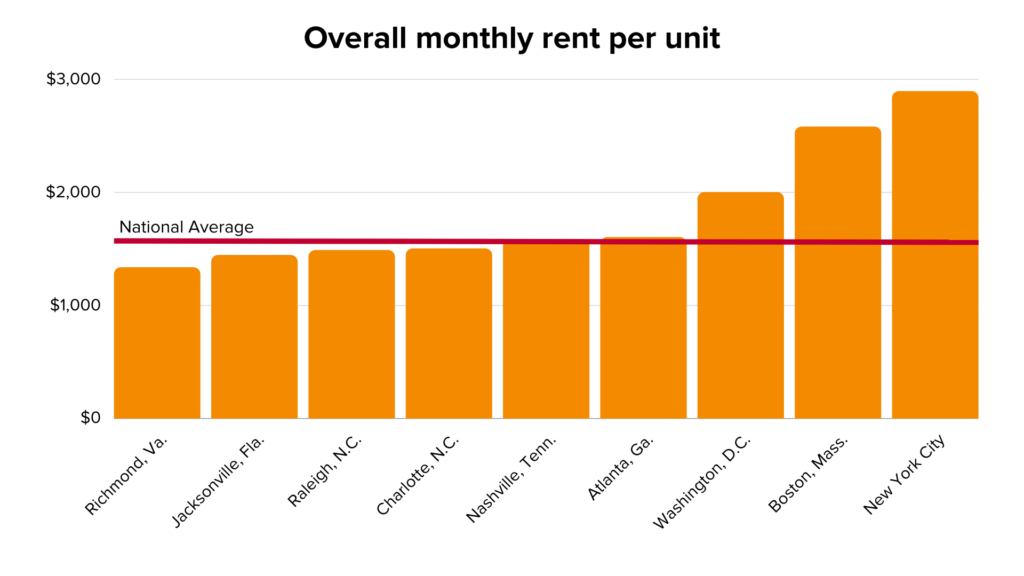 The average rental cost in Greater Richmond is less than metros with similar population sizes, like Raleigh and Charlotte, N.C., and Jacksonville, Fla. Compared to larger metros like Washington, D.C. and New York City, Richmond prices are exceptionally more affordable. Residents can save an average of $1,500 by relocating from New York City to Richmond and an average of $630 by relocating from Washington, D.C.

Increased migration
CoStar cites increased prices are due to population growth with the recent surge in movement across the nation due to the pandemic. Housing supply is not meeting demand as quickly as is necessary and prices reflect the insufficient supply.
Greater Richmond has seen its own rise in population growth due to in-migration. Residents relocate to the region for several reasons, but a major factor is job opportunities. The region recently ranked 9th in LinkedIn's 'Metro Opportunity Magnets' 2021 analysis, which examines job opportunities in 69 leading U.S. metropolitan areas.
Greater Richmond's population increase has led to a rise in housing costs, but the region's overall affordability offsets the costs for new-to-market residents. Plus, Greater Richmond residents benefit from the region's top-rated quality of life.