Blog | 4 min read
Local colleges awarded $338 million in grants for Research & Development
December 14, 2020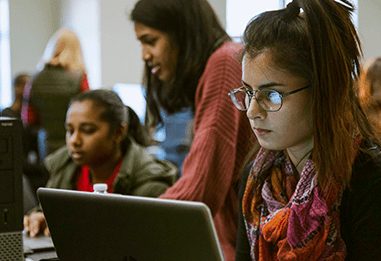 Greater Richmond colleges and universities are flourishing in Research and Development. Local schools are at the front line for bringing new products and technologies to the market, as well as addressing key issues in multiple facets of business.
For nine consecutive years, the National Science Foundation has ranked Virginia Commonwealth University (VCU) in the top 100 for research universities based on research expenditures. Just recently, VCU received an all-time high of $335 million in sponsored funding for research this fiscal year. The reward is a testament to the commitment of the community of faculty and researchers.
In an effort to protect against cybercriminals and nation-state adversaries, VCU is also part of a $111 million public-private partnership with the Cybersecurity Manufacturing Innovation Institute. As a member of the partnership, VCU's Cybersecurity Center will provide innovative expertise in securing automation. The Center is a resource hub for cyber defense education and research.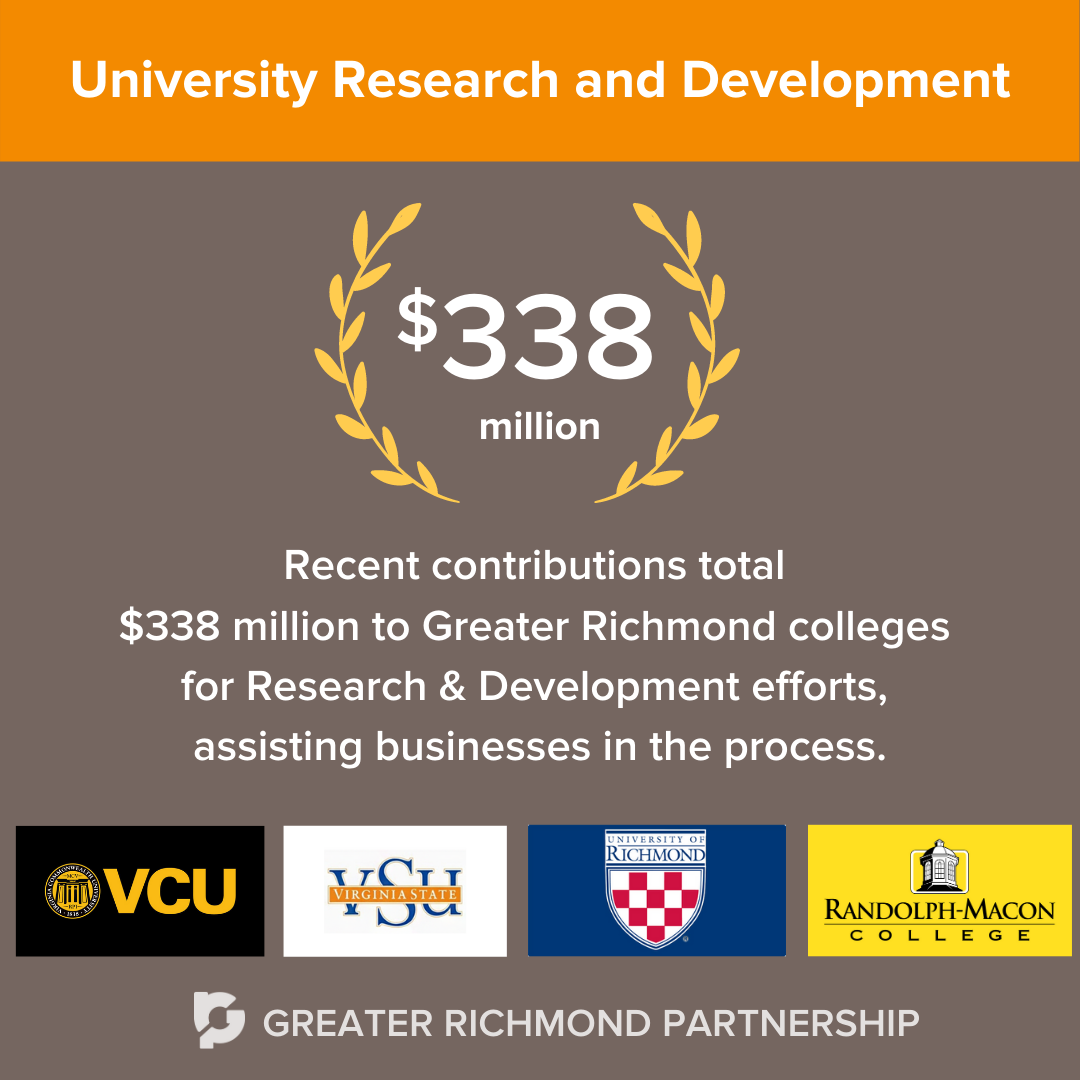 The VCU Innovation Gateway exclusively licenses VCU inventions to existing companies and startups. With over $26 million in licensing revenue, 1,200 invention disclosures, and 42 new products to the market, the university's tech transfer center provides a route from R&D to commercialization. It encapsulates VCU's ability to develop technology in health, engineering and the arts.
VCU isn't the only area school that has been awarded grants. The U.S. Department of Agriculture's National Institute of Food and Agriculture (NIFA) announced that more than $53 million in grant funding will be awarded across three U.S. agriculture programs. Of those awarded, Virginia State University's Small Farm Outreach Program (SFOP) received about $600,000 in funding to support the commonwealth's veteran and socially-disadvantaged farmers and ranchers. VSU is one of just four Historically Black Colleges and Universities (HBCU) to obtain the grant and one of two awarded the maximum amount.
At the University of Richmond, Psychology Professor Cindy Bukach is leading a research team of scientists through a $2 million grant from the National Science Foundation (NSF). The project focuses on preparing undergraduates for research in STEM-related courses. The mission of it is to improve STEM learning and education environments by adopting evidence-based resources and teaching strategies.
Just north of Richmond, Randolph-Macon College (R-MC) is producing exceptional results for R&D, as it has a long tradition of involving students in important co-authored publications and conference presentations. Courtesy of the NSF, R-MC received a grant for a revolutionary cytometer and autosampler. This lab equipment gives the students and professors the capability to expand their research across all disciplines. It also supports R-MC's commitment to support research opportunities for minorities and women in science, technology, engineering and mathematics (STEM).
Along with this, the NSF awarded R-MC Chemistry Professor John Thoburn with a $319,387 grant to fund his project, "Synthesis and Host-Guest Studies of Face-Capped Metal-Organic Cages." The project centers around the idea of small molecules assembling into bigger complexes of higher order. Another component of the grant is that Thoburn will be partnering with Richmond Community High School and mentoring public school students as well as integrating them into the Schapiro Undergraduate Research Fellowship (SURF) program.
In June, Gov. Ralph Northam announced that the state's Commonwealth Research Commercialization Fund was providing $2.48 million in grant funding to universities and small technology businesses in Virginia. The funds are used for commercializing research in multiple divisions: cybersecurity, data analytics, clean energy, unmanned systems and life systems. Virginia Commonwealth University was awarded $150,000 for the Development of Novel Heterogeneous Cross-Coupling Catalysts for Pharmaceutical Applications.
"These award recipients are advancing a number of new technologies … [and] we are very proud of our role in helping to bring these innovative solutions to market," Virginia's Center for Innovative Technology President and CEO Ed Albrigo stated.
With the research and development community at local universities and colleges prospering, the grants come as no surprise. The Greater Richmond Region, with all of the resources provided, is the perfect destination for researchers, scientists, engineers and innovators looking to make a major impact in the industry.