News | 2 min read
Owens & Minor completes acquisition of American Contract Systems
December 21, 2021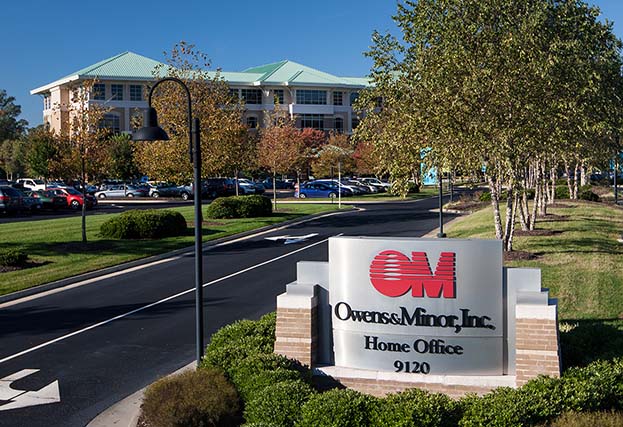 Owens & Minor, Inc. today announced it has completed the acquisition of American Contract Systems (ACS), a Minnesota-based provider of kitting and sterilization services for Custom Procedure Tray (CPT) solutions.
The close of today's acquisition represents the first by Owens & Minor since the acquisition of Halyard Health in 2018.
"Bringing into Owens & Minor the capabilities that American Contract Systems offers in the CPT market will further strengthen our ability to meet and exceed our customers' collective needs for surgical procedure trays," said Edward A. Pesicka, President and CEO of Owens & Minor. "Custom Procedure Trays represent a critical component of medical-surgical supplies. The ACS acquisition expands our existing U.S-based kitting operations, and advances our focus on local solutions and local support for Owens & Minor customers. We are also excited to build upon ACS's unique local sterilization capabilities. Through its proprietary sterilization process, ACS is able to offer sterilization capabilities without the high-volume use of ethylene oxide that others use for sterilization, making it safer for our communities and our environment."
"We are pleased to join forces with an industry leader such as Owens & Minor," said ACS President and CEO David Thomson. "Our two companies have partnered for decades in using HALYARD*- branded products for customers' CPT needs. This acquisition will enhance our combined abilities to serve customers with a stronger CPT offering."
ACS offers a differentiated CPT solution that will complement existing CPT options within Owens & Minor. The company provides a proprietary, environmentally sound sterilization process to the CPTs that is easily deployed near the point-of-use. This unique sterilization solution, already deployed in facilities across the U.S., will be combined with Owens & Minor's Americas-based footprint.
"Empowering our customers to advance healthcare is in Owens & Minor's DNA and is the driving force behind every decision we make," Pesicka said. "We look forward to working with our new ACS Teammates in bringing highly innovative solutions to the healthcare industry."
###