News | 1 min read
Performance Food Group begins operations at new Hanover distribution facility
October 26, 2023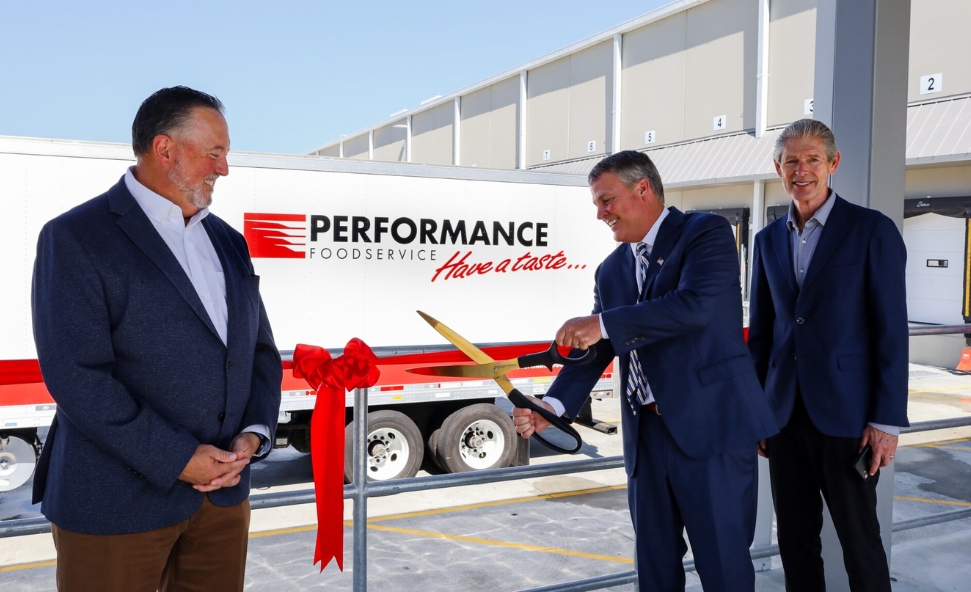 Performance Food Group Co. has increased its local footprint with a new facility in Hanover County.
The Goochland-based food distribution giant recently started operations at its newly built 332,000-square-foot sales and distribution center at 10399 Washington Highway in Cardinal Commerce Center. The industrial park is just south of Ashland at the intersection of Route 1 and Cedar Lane.
PFG continues to operate its other local distribution facility at 7420 Ranco Road in Henrico County. The company had previously planned the Hanover project as a replacement facility for the Henrico outpost but has since reversed those plans.
"Having two facilities in the Richmond region allows us to put processes and procedures in place in each facility that cater to the unique needs of certain customers," company spokesman Scott Golden said in an email.
Read the full story here.