News | 2 min read
Pharma firm expands local operations with former Toys 'R' Us redevelopment
October 24, 2022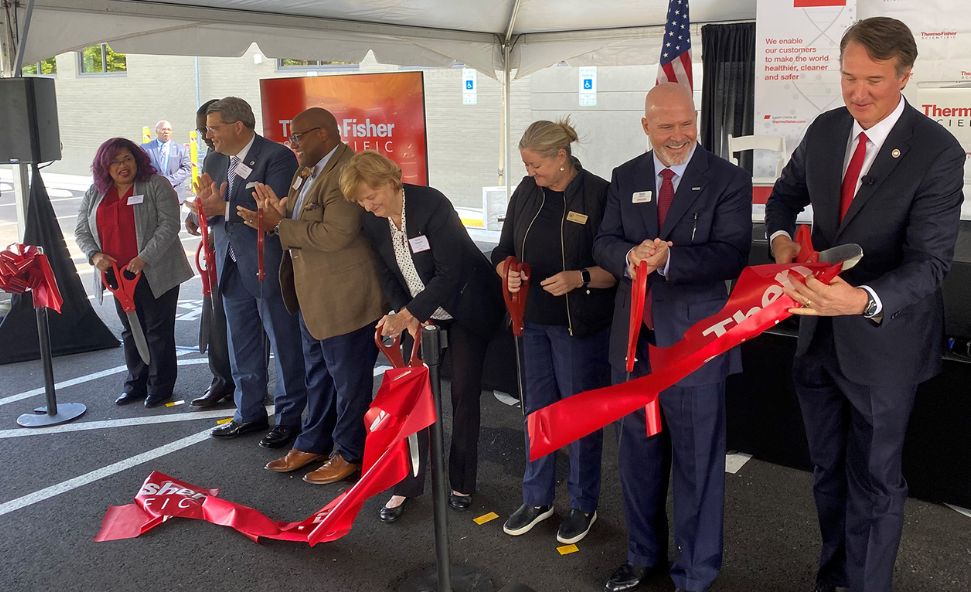 Toys have given way to test tubes at a former Toys 'R' Us in Henrico County.
Thermo Fisher Scientific recently started operations at its new 59,000-square-foot laboratory at 8700 Quioccasin Road, across from Regency.
The Massachusetts-based pharmaceutical company invested $32 million to convert the former big box retail building into a drug development research facility. That investment came as part of a wider $97 million effort by Thermo Fisher to expand its local operations in clinical research.
"Our Richmond-area labs are helping biopharma and biotech customers develop treatments for all types of diseases, from cancer to rare disease and COVID to Alzheimer's Disease," Thermo Fisher Senior Vice President David Johnston said during a ribbon-cutting ceremony for the facility held Wednesday. "We test specimens from subjects involved in clinical trials to understand what's happening to the drug inside the body."
Employees began to work at the Quioccasin Road property in the spring, after it underwent a renovation and expansion that added 16,000 square feet to the former toy store. The building had sat dormant since Toys 'R' Us vacated in 2012.
Gilbane Building Co. was the general contractor on the project. Thermo Fisher didn't respond to an inquiry regarding the rest of the project team.
Read the full story here.