Blog | 1 min read
Promoting future real estate investments in Greater Richmond
February 7, 2018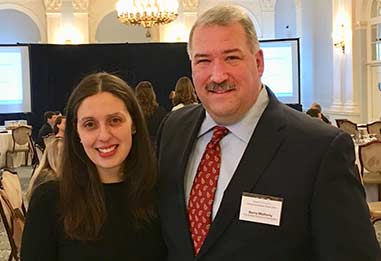 Recently, Greater Richmond Partnership President and CEO Barry Matherly traveled to New York City to present to some of the top real estate investment firms in the world and promote future investments in Richmond, Virginia. Barry was invited to speak on a panel about "emerging U.S. real estate markets" by the editor of Real Estate Finance & Investment following a meeting he had with her last year on a media mission.
Barry shared the many reasons why it makes sense to invest in a middle market like Richmond, including finding more attractive yields. According to John B. Levy, large city yields average around 4.5% whereas in Richmond the average yields are between 5.5 and 5.75%.
Armed with fresh data from Cushman & Wakefield | Thalhimer, Barry shared that office rental rates have increased 5.2% over one year ago and industrial rental rates have increased 4.2% over one year ago.
For more information, or to download the presentation, click here.