Blog | 2 min read
Richmond adds Fortune 1000 headquarters while noting uptick in existing company rankings
June 14, 2021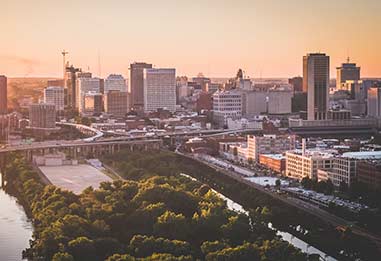 Fortune magazine publishes an annual list of the top U.S. public and private corporations by their gross revenue and its 2021 release brings good news to the Richmond Region: adding a 12th Fortune 1000 company and improving the rankings of existing Fortune companies.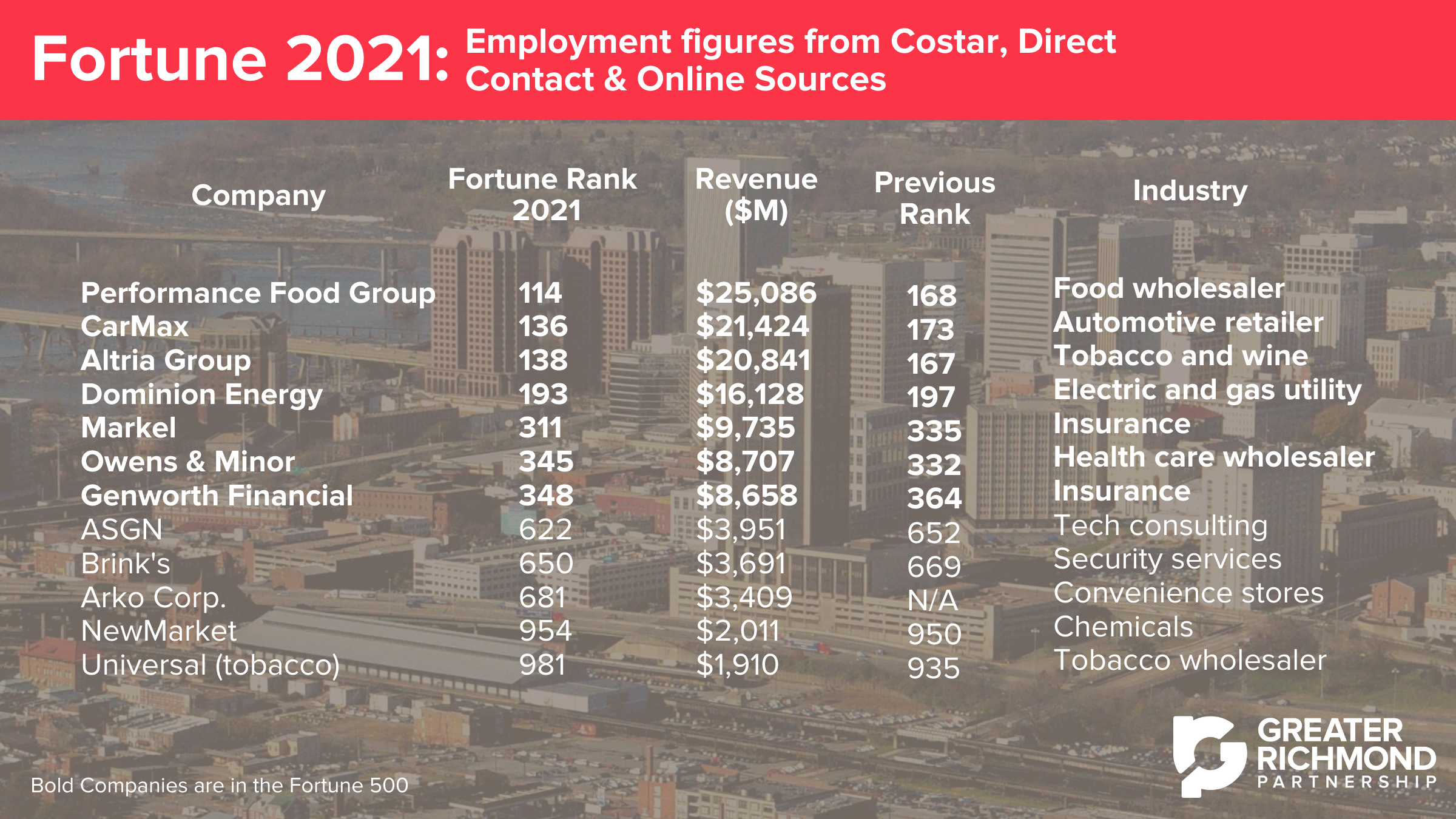 Greater Richmond added Arko Corporation to its Fortune ranks. Arko, a holding company known for its FasMart stores, owns 100 percent of GPM Investments, which brings the regional count to 12 for Fortune 1000 companies in the Richmond Metro Area. These companies contribute over 17,000 employees to the region, and the 11 previously celebrated companies saw a combined net ranking increase of 150.
"We're honored to be featured alongside so many great Virginia-based companies in this year's Fortune 1000 list," Arie Kotler, chairman, president and chief executive officer of Arko, said in a statement Wednesday. "The recognition is a true testament to Arko's 10,000-plus associates [employees] on the front lines taking care of our customers every day."
Food distribution company Performance Food Group and the used vehicle retailer CarMax climbed 54 and 37 ranks, respectively, to become the top two Fortune companies in the region. Altria rose in overall rankings to 138 from 167, and the three companies each make over $20 billion in annual revenue.
Performance Food Group's 27 percent revenue increase is a big factor in its rank-climb, driven by the acquisition of one of the nation's largest food service carriers, Reinhart. Mid-pandemic, the company made changes to add retail partners while suspending actions such as share buybacks to tether the decrease in restaurant demand. The contrast is the company also saw a larger 168 percent drop in profits, which is stated to be "as a result of significant decreases in operating profit & increases in interest expenses," in their 2021 Q2 earnings statement. CarMax saw a similar large gain of 12 percent to its revenue, which can be attributed to their acquisition of the automotive information website Edmunds and their refocus on digital car shopping while many retailers took a hit.