Blog | 3 min read
Richmond Region 'makes a mark' on SXSW Interactive
March 23, 2018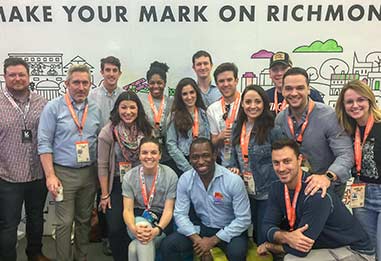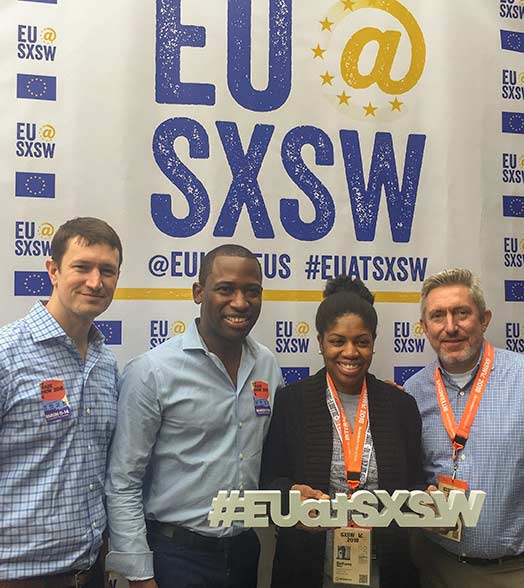 The South by Southwest (SXSW) 2018 Interactive Trade Show was a success for the Greater Richmond Partnership and partners Richmond Region Tourism and ChamberRVA. Often when marketing the region to companies around the world, GRP focuses first on providing hard data about the benefits of the market regarding labor, cost structure and location.
Then things shift to the region's excellent quality of life – a softer side of doing business but, often, equally as meaningful to the location decision-making process. SXSW Interactive provides an opportunity for the region to start by sharing the quality of life benefits with companies, then use that hook to make a strong business case.
The SXSW of today is much different than the music festival it began as more than 20 years ago. Companies and international delegations from all over the world converge on Austin, Texas, to share technologies, learn from industry experts, and determine whether the U.S. market is the next logical move for growth. As such, GRP has used the Interactive show as an opportunity to connect with Trade and Investment representatives from many of the international locations frequently targeted on marketing missions like the United Kingdom Trade & Investment office, Enterprise Ireland, Polish Trade & Investment and Apex Brazil.
Efforts this year were further enhanced by the presence of Richmond Mayor Levar Stoney. The Mayor offered companies and governments firsthand assurance that the Richmond Region is a progressive and growing market that offers an opportunity for soft landing on the East Coast or strategic domestic expansion. GRP also facilitated an introduction between the City of Richmond and European Union that increases opportunities for international collaboration and could raise the region's profile among foreign firms.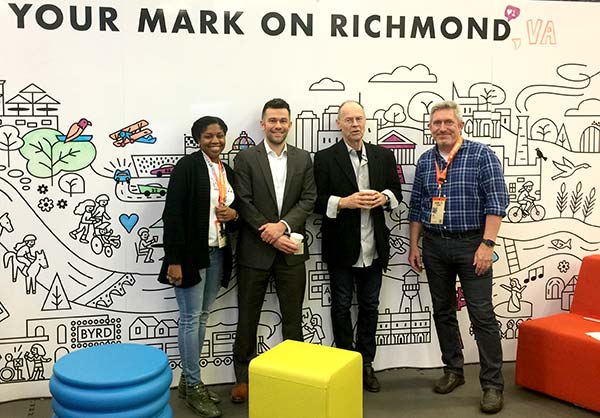 This year, the region was able to make nearly 400 new connections with individuals and company representatives who wanted to "Make Their Mark on Richmond" and interact with the 10-by-20-foot booth space conceptually designed by a team of three students from the VCU Brandcenter. On a giant dry erase mural designed by local artist Laura Marr (ironically an Austin transplant), show attendees were invited to choose a color corresponding with one of four areas of interest related to the region and color in the artwork. That created an opportunity to capture contact information and begin a long-term conversation about why Greater Richmond is ideal for companies and people, alike.