Blog | 1 min read
Richmond Region organizations help reimagine educational technology
January 4, 2019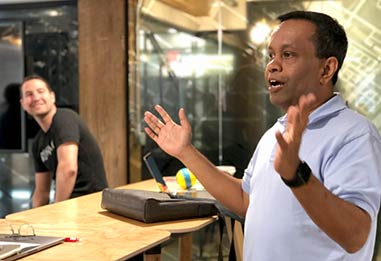 Greater Richmond finished 2018 strong in the top 50 of Inc. Magazine's "Best Places in America to Start a Business." The region is developing businesses with the help of RVA-based startup accelerators AccelRVA and Lighthouse Labs and with RVA incubators BizWorks, Build, RVA and Startup Virginia.
With $300,000 in funding from Altria Group and $1 million from Activation Capital, Lighthouse Labs recently launched a first-in-Virginia program to bolster startups working in Education Technology and received 200 applications from domestic and international startups in search of financial support. The nationally-ranked accelerator helps new organizations financially and by hosting pitch competitions to panels of Virginia school system administrators.
Numerous Greater Richmond startups are being funded to help advance EdTech, including College Readiness Initiative, EdConnective, Maple, Trilogy Mentors, and more.
Greater Richmond's education industry is prospering due to startups and startup accelerators and incubators. Going forward, the region can expect to become a well-known and flourishing location of innovative educational technology.