Blog | 3 min read
Richmond Region's love affair spans 45 years
February 6, 2023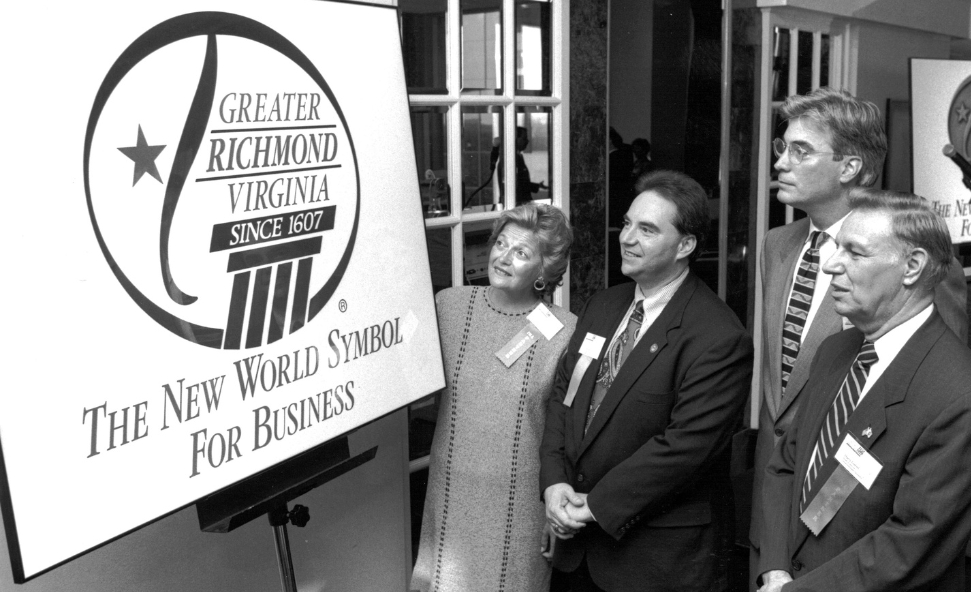 This Valentine's Day, the Greater Richmond Partnership shines light on one of the region's strongest and most formidable relationships – regional collaboration, a 45-year love affair here in Greater Richmond. See the passion for regional collaboration come to life in GRP's forming history.
One cohesive region
Economic development has come a long way since the 70s. As the U.S. recovered from the longest and deepest economic recession since World War II, economic developers across the country began collaborating and marketing themselves as a singular region rather than individual localities.
In 1978, the City of Richmond and counties of Chesterfield, Hanover and Henrico banded together as one entity where new-to-market companies could turn for economic data and analysis, workforce information, land and building availability as well as for tours and regional introductions.
Together, the four localities formed the Metropolitan Economic Development Council (MEDC). MEDC staff worked in partnership with local economic development authorities to recruit companies and determine where in the region they would find the most success.
For 16 years, MEDC operated with public funds split between its four represented localities. However, opportunities were being missed and competitor regions were outpacing Greater Richmond.
"The community wanted to go up to another level. We wanted to be seen as an emerging business center," said Gene Winter, former MEDC and GRP employee.
Transformation to GRP
According to Jim Dunn, founding GRP Board member, "In the early 1990s, as economic development was becoming very globally competitive, I think a lot of folks felt the Richmond Region wasn't working to its full potential. And one of the ways to do that was to better align our resources."
In 1994, the Greater Richmond Partnership was formed to represent the same four localities now with involvement from business leaders. According to Greg Wingfield, founding President and CEO, "When I was hired in July of 1994, what they asked me to do was to really start putting together the meat on the bones and really start setting up the business of the GRP."
Throughout the years from MEDC to GRP, the collaboration of government entities in the region has remained consistent and firm. Today, GRP operates in close collaboration with local economic development partners at the City of Richmond, Chesterfield County, Hanover County and Henrico County.
"Economic developers can't work alone. To generate real success for our region, the community needs to come together, gather our assets and market Greater Richmond's business advantages as one region," says GRP President + CEO Jennifer Wakefield. "My predecessors have set the organization up for success and it's been an honor continuing to bolster the region through economic development."
Securing deals for the region is a team sport. That's why in addition to working with local partners, GRP collaborates with the Virginia Economic Development Partnership at the state-level as well as private-sector partners like Dominion Energy for utilities, The Port of Virginia for logistics and more.
Love remains in the air
Thanks to continued regional partnerships and collaboration, GRP completed its best year in the last two decades this past year. GRP worked on 13 projects that created 4,894 new jobs, earned $1.62 billion in capital investment and impacted 4.45 million square feet of real estate.