Blog | 2 min read
Richmond restaurants land 2019 national award nominations
March 8, 2019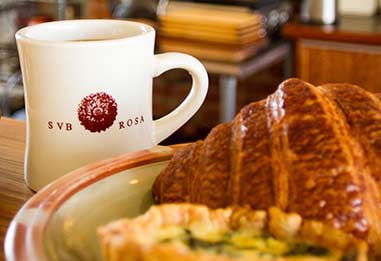 It is no secret that Greater Richmond is a top foodie destination. In the last two years, Richmond was voted a "Top Ten Best City for Vegetarians," the "New Craft Beer Mecca of the American South" and a top 20 "U.S. City with an Unexpectedly International Food Scene." These accolades are among many and do not go unnoticed, even by the prestigious James Beard Foundation.
The foundation highlights unique dining experiences ranging from favorite lunch spots to brewpubs to fine dining. The foundation has nominated restaurants in the region 22 times since 1995 and 15 times in the last five years.
This year, up for the award are Evrim and Evan Dogu's Sub Rosa Bakery, Velma Johnson's Mama J's, An Bui's Mekong and The Answer Brewpub and Sandeep Baweja's Lehja. This is the third consecutive nomination for Evrim and Evan Dogu and second consecutive nomination for An Bui.
Not only is Greater Richmond a hub for fast-casual and fine dining restaurant experiences, it is also a major location for food and beverage production and packaging. The region is home to both domestic and international firms, including Mondelēz Global LLC, Maruchan and Sabra Dipping Company.
Interested to learn more about the region's food and beverage scene? Read more here.