News | 4 min read
VCU breaks record with more than $400 million for sponsored research
September 16, 2022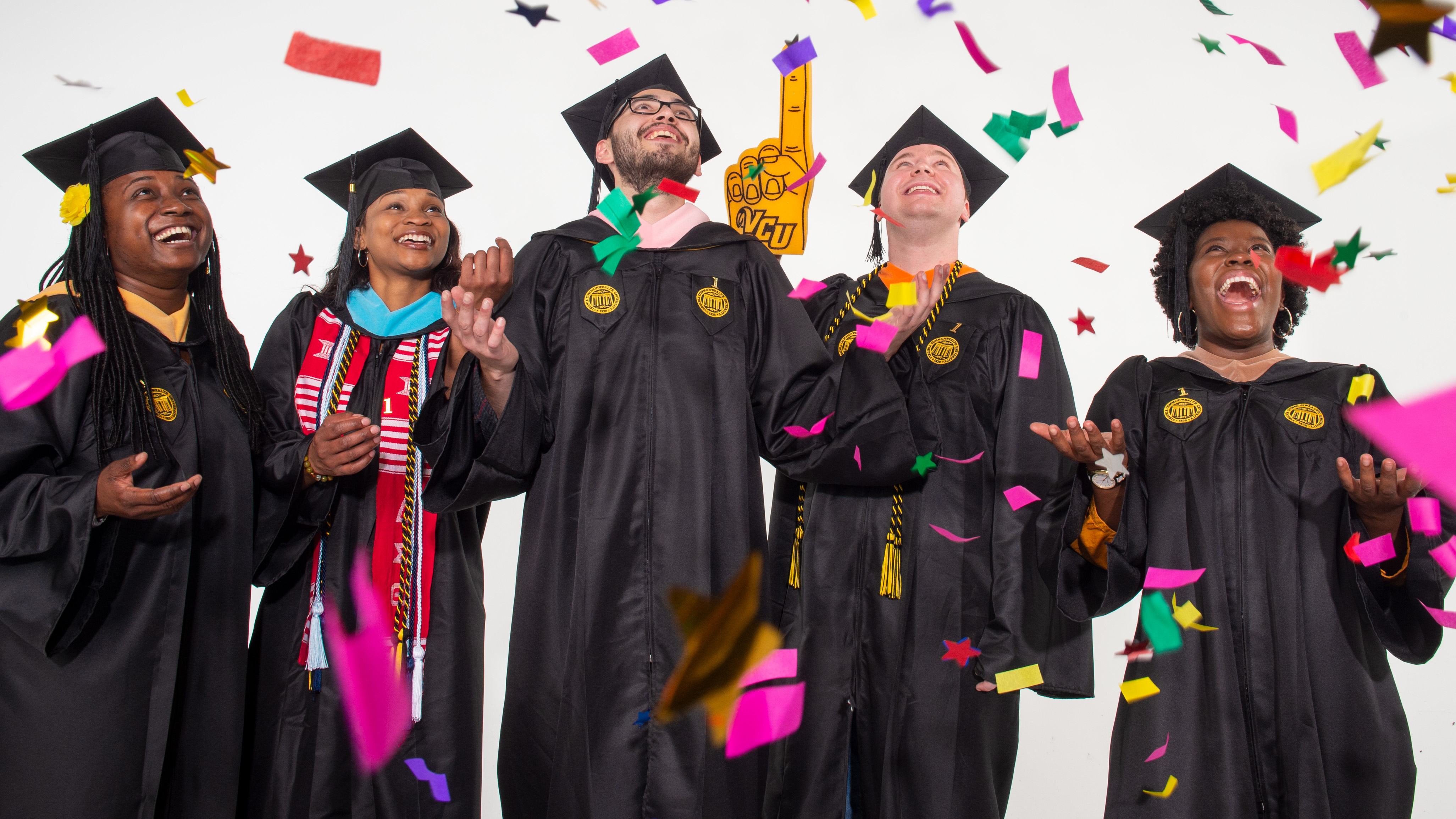 Crossing $400m for the first time, funding is up by more than 47 percent over the past five fiscal years.
Virginia Commonwealth University announced the highest sponsored funding figures in its history today, continuing its growing national distinction as a top urban, public research university. The latest institutional record of over $400 million for fiscal year 2022 marks a more than 47% increase over five years ago, and a 10% increase since last year.
"We're really proud to be among the top research universities in the nation and commonwealth, and one of the few that combines high-value and high-quality research with a commitment to accessibility and diversity," said Michael Rao, Ph.D., president of VCU and VCU Health. "Our work helps shape society, save lives, solve vexing problems and enhances the human experience in ways that only a public research university can. This milestone truly demonstrates our forward progress and means more support for vital research that changes people's lives and helps us better understand our world."
Rao shared a preview of fiscal year 2022 sponsored research figures with the VCU Board of Visitors earlier today. Combined awards for sponsored programs, including grants, contracts and other funding types directed toward research activity, are expected to surpass $400 million when final fiscal year 2022 figures become available in the coming weeks.
In addition to more state and federal funding for VCU's research portfolio, nonprofit funding has grown exponentially since last year, preliminary analyses show. Research funding grew in nearly every college and school on the MCV, Monroe Park and Qatar campuses.
"This milestone shows the deep commitment of our inclusive research teams of faculty, staff and students who are pursuing VCU's overall mission of improving the human condition by enriching the human experience, establishing a just and equitable society, optimizing health and supporting sustainable energy and environments," said P. Srirama Rao, Ph.D., vice president for research and innovation. "This is what we do best at VCU – break down the traditional barriers leading to knowledge creation, transformative innovation and bringing opportunities for the region and our community, including our students and patients whom we serve."
Research highlights from FY22 include:
In the past decade, sponsored research funding has grown by 53% ($260 million in FY12), reflecting the growing breadth, depth and competitiveness of the VCU research enterprise.
The increase underscores the university's commitment to its One VCU Research Strategic Priorities Plan, designed to capitalize on VCU's growing national leadership in many fields of research and scholarship and accelerate transformative innovation.
"Our work helps shape society, save lives, solve vexing problems and enhances the human experience in ways that only a public research university can." Michael Rao, Ph.D.President of VCU and VCU Health
"Each of the research projects at VCU enables our students and staff to get hands-on research experience and mentoring from our world-renowned faculty experts in various fields. By securing these highly competitive external funds, our researchers are not only helping to shape the future but making a much-needed impact in addressing the grand challenges our society is facing today," said S. Rao.
Earlier this week, U.S. News & World Report ranked VCU among the 30 most innovative public universities in the country in its latest Best Colleges rankings. The recognition underlines VCU's restlessly ambitious and innovative approach to strengthening student success and to pursuing groundbreaking research that tackles the world's toughest problems.
The National Science Foundation also ranked VCU No. 58 of public universities nationwide for federally funded research expenditures in 2022, putting the university within reach of its goal to break into the top 50 of its peers.