Blog | 4 min read
Virginia ranks among CNBC's Top States for Business
July 26, 2022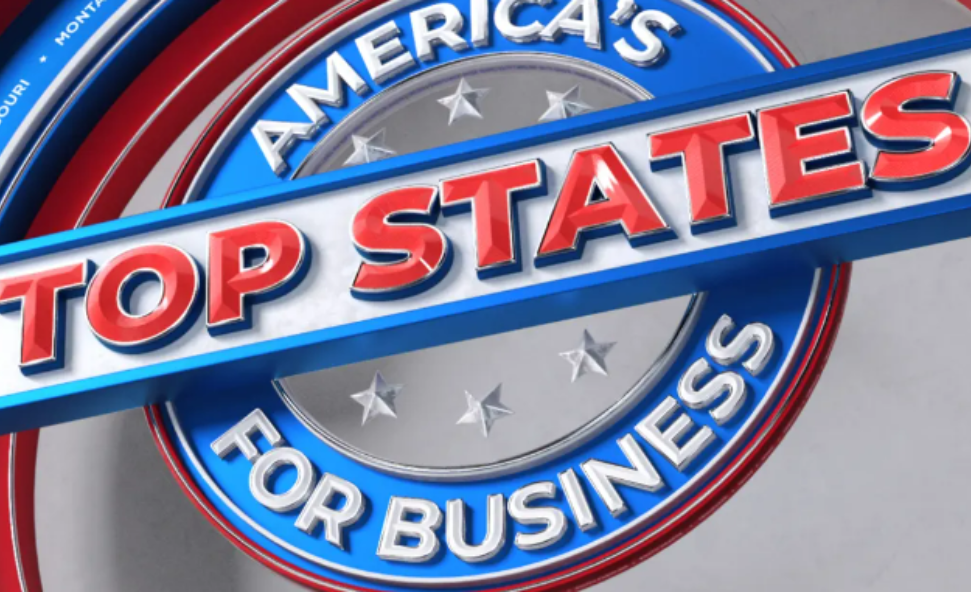 Virginia is no stranger to CNBC's Top States for Business rankings. In fact, the commonwealth remained #1 for two consecutive rankings between 2019 and 2021 — the only state to ever claim back-to-back wins. And while CNBC did not publish rankings in 2020 due to the pandemic, Virginia still claimed the #1 spot several times before in 2011, 2009 and 2007.
Throughout CNBC's 15 years publishing the Top States for Business, Virginia has been ranked #1 five times, more times than any other state:
Texas ranked #1 only four times
Georgia, Utah, Minnesota, North Carolina, South Dakota and Washington have all ranked #1 just once
Combining CNBC's 15-year study, average rankings find:
Texas ranked 2.2
Virginia ranked 4.3
Utah ranked 4.5
North Carolina ranked 5.5
Georgia ranked 6.5
This year, Virginia ranked #3 following North Carolina at #1 and Washington at #2. CNBC's methodology includes ranking states based on several factors like education and business friendliness. While Virginia slipped to an overall ranking of #3, the commonwealth still earned top 10 rankings in various categories:
#2 for education
Virginia ranked #2 for education in both 2022 and 2021. This year's two Top States for Business, North Carolina and Washington, ranked #14 and #17 in education, respectively.
Virginia is home to a world-class education system. In Greater Richmond alone, there are 22 colleges and universities including Virginia Commonwealth University, one of the largest public schools in the state, and University of Richmond, ranked among the nation's top private liberal arts colleges. Greater Richmond is more educated than the national average. In the Richmond MSA, 39.4 percent of individuals have a bachelor's degree or higher compared to the national average of 33.5 percent.
The region is also home to award-winning public schools in addition to a variety of private and parochial schools. Local public-school systems enroll more than 187,200 students and offer a full range of career prep, college prep and honors or advanced placement classes, preparing students to eventually to enter the local workforce.
#6 for business friendliness
Virginia ranked #6 this year for business friendliness, increasing its 2021 ranking by five spots. When it comes to business climates, the commonwealth again scores higher than CNBC's top two states. North Carolina ranks #22 and Washington ranks #31.
Greater Richmond's pro-business climate has helped the region's eight Fortune 500 and three Fortune 1000 headquarters grow and thrive. Greater Richmond offers companies affordability with electric rates 30 percent below the national average, with unionization and unemployment insurance among the lowest in the U.S. Virginia's long-standing and affordable corporate tax rate of 6 percent hasn't changed since 1972.
#9 for infrastructure
Virginia outperforms both North Carolina and Washington in terms of infrastructure. The commonwealth ranks #9 with North Carolina at #17 and Washington at #29. Last year, Virginia ranked #24, marking a 15-point increase.
The infrastructure in and surrounding Greater Richmond certainly helped strengthen Virginia's ranking. The region is located along Interstate 95, the East Coast's longest thoroughfare, with interstates I-64, I-95 and I-85 all converging in the area. Drivers can reach 45 percent of the U.S. population within one day's delivery drive and 55 percent within two days. Greater Richmond is also home to the Richmond International Airport, the Richmond Marine Terminal which connects the region to The Port of Virginia, as well as two of the nation's largest railroads, CSX and Norfolk Southern.
Greater Richmond remains a top spot for business
Virginia's ranking slipped to #3 this year, but it's clear Greater Richmond offers business advantages that several metro areas are unable to compete with. For example, when it comes to education, business friendliness and infrastructure, CNBC's top two states lag well behind the commonwealth.
The 2022 rankings show Virginia has room for improvement. Recent developments and regional collaboration in Greater Richmond may help Virginia reclaim the #1 spot.