News | 2 min read
CoStar Group expands Richmond office footprint with purchase of Riverfront office building
May 3, 2022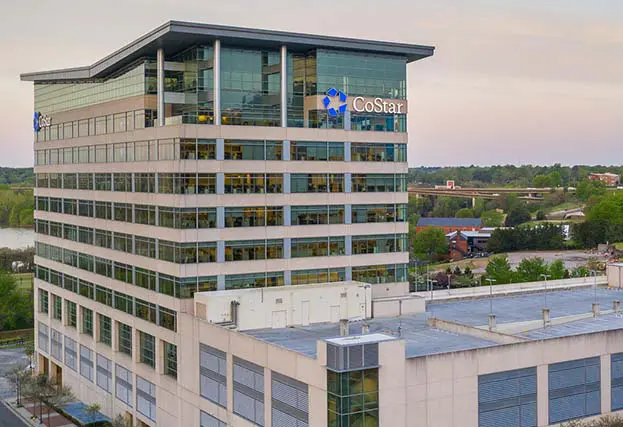 New building will add much needed office space to support the company's growth
RICHMOND, Va. – a leading provider of online real estate marketplaces, information, and analytics in the commercial and residential property markets – today announced the expansion of the company's corporate office footprint in Richmond, Va., with the purchase of a 5-story 117,448 SF office building in the Manchester neighborhood for $20 million. The property was vacant at the time of the sale and was formerly fully occupied by SunTrust (now Truist), which relocated to an adjacent building.
The newly acquired building located at 901 Semmes Avenue will be visually connected across the James River to CoStar Group's existing research, sales and technology center and its planned 750,000 SF new corporate campus creating a sense of familiarity and cohesion for the employees who will occupy the space.
"CoStar Group is experiencing significant growth and this building will support our talented and expanding team of professionals who provide value to our customers every day," said Andrew Florance, Founder and Chief Executive Officer, CoStar Group. This purchase further signifies our long-term commitment to growing in Richmond – a city and region with deep pools of talent and a community that encourages innovation. We are very excited about our continued expansion in Richmond, creating rewarding new jobs and deepening our community engagement and involvement."
CoStar Group has a proud history of growth and success in Richmond where it employs more than 1,200 talented professionals. Adding to the company's commitment to the broader Richmond community, the company continues its focus on providing job opportunities to the people of Virginia. Over the next five to ten years, the company's planned growth is expected to make CoStar Group the largest technology company and one of the largest private employers in Richmond.
For more information on CoStar Group, visit CoStarGroup.com. The company is currently hiring for roles based in Richmond and in global offices around the world, learn about job openings by visiting CoStarGroup.com/careers.
###