Blog | 3 min read
Education in Virginia, Greater Richmond continues to thrive
December 18, 2020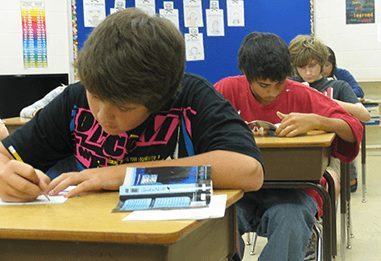 In the Greater Richmond area, every locality provides a full range of college prep, career prep, networking and advanced placement classes to put students in a position to succeed. The area is part of an award-winning public school system and is conveniently positioned near some of the most revered colleges and universities not just in Virginia, but in the entire country.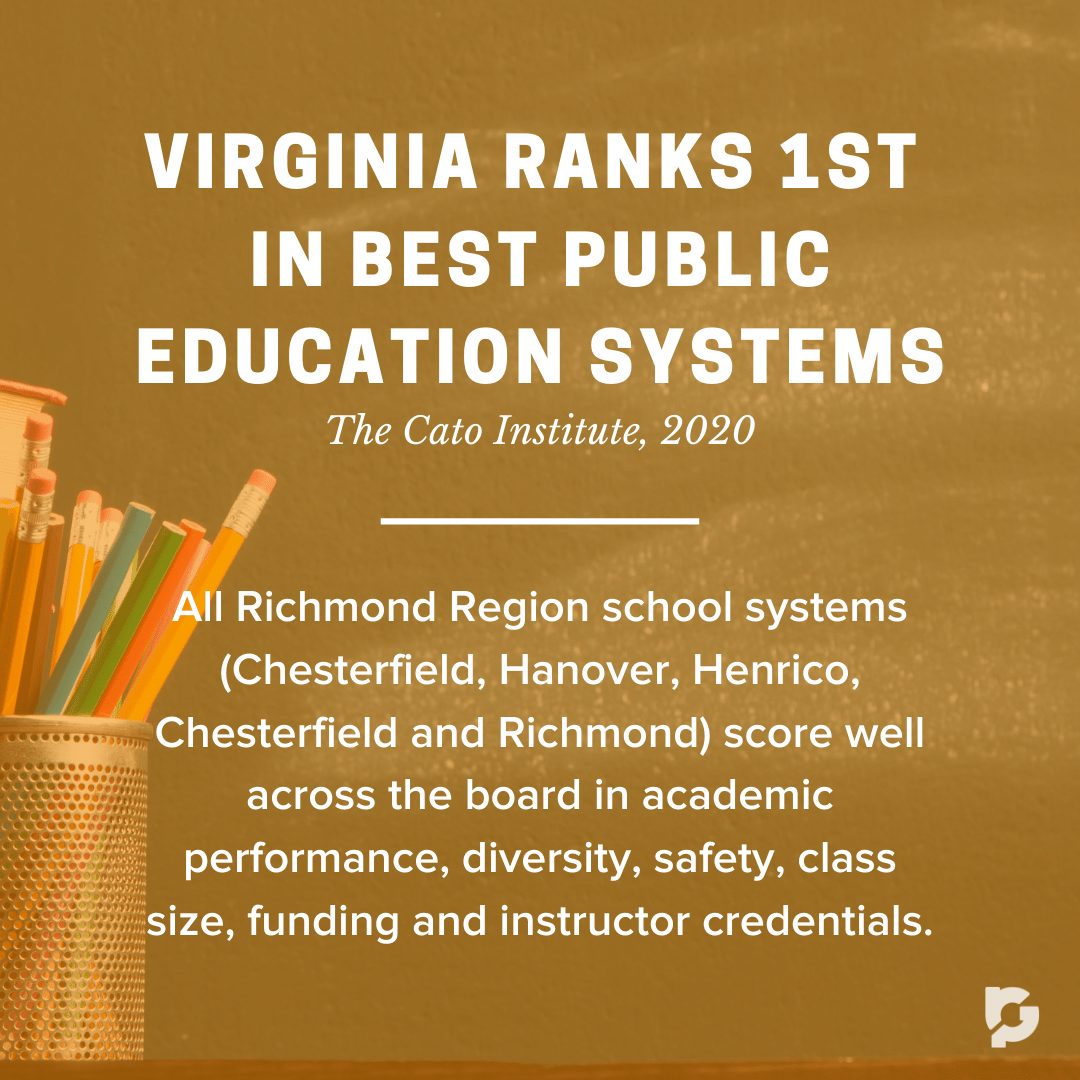 The diverse education infrastructure gives students the opportunity to access incredible training and education resources. This vast network of training opportunities and higher education gives students and business leaders the tools required for personal, career and company growth.
Located right in our backyard in the City of Richmond, many consider Maggie L. Walker Governor's School for Government and International Studies to be one of the best magnet schools in the country. The school ranks #1 for best public high school teachers in Virginia and #2 for both best overall public high school and best college prep public high school in the state.
Henrico County has one of the highest concentrations of top-ranked public schools. According to Niche, J.R. Tucker High School is ranked in the top five for best public schools. The school also scored an A+ for diversity. Along with this, it sent 322 students to the University of Virginia and 561 students to Virginia Commonwealth University (VCU).
Similarly, Monacan High School in Chesterfield County graduates hundreds of students who attend prominent institutions such as the University of Virginia (203), James Madison University (265), and VCU (356). It is ranked the 8th best magnet school in Virginia. Its most notable and selective program is the Center for the Humanities, which requires students to take unique courses such as a Socratic seminar and the perspectives of human experience. Students receive an Advance Studies Diploma from this program.
Although Hanover County does not have a magnet program, it has earned recognition for being the first division in the state to receive the U.S. Senate Productivity and Quality Award for Continuing Excellence. With this, the county has courses for every vocation with 84 career and technical education offerings.
Richmond City, Henrico and Chesterfield all offer magnet programs in computer science, humanities, mathematics, science, fine arts, international languages, apprenticeship training, and trade and industry courses. Some schools, like the Appomattox Regional Governor's School for the Arts and Technology offer focus areas in visual arts, technology and performance arts.
The state of Virginia is known for education and has received recognition and numerous accolades for its success. The Cato Institute ranked the best public education systems nationwide and put Virginia at number one. Across the board, the state scored very well in academic performance, safety, class size, funding and instructor credentials. The Greater Richmond region is a large of part of this, as the magnet schools in the region promote some of the brightest people in the education system.