Blog | 3 min read
Greater Richmond: A hub for creatives
January 21, 2020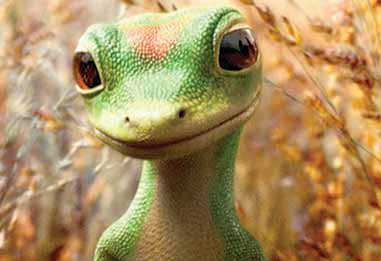 The Richmond Region's advertising/creative sector is home to nationally-recognized powerhouses such as the Martin Agency and Padilla as well as notable niche agencies, including the West Cary Group, Wildfire, and Arts and Letters Creative Co.
However, Richmond doesn't just attract creatives, it nurtures them.
The Greater Richmond area is home to four public institutions with creative departments including Virginia Commonwealth University, the University of Richmond, Virginia Union University and Virginia State University. These institutions partner with local agencies to provide hands-on experience through internships and apprenticeships, creating a well-rounded and competitive entry-level workforce.
Most notably, Richmond houses the VCU Brandcenter. Founded in 1995, the Brandcenter is routinely named among top advertising programs in the country. It carries an impressive list of alumni. This past year, seven Brandcenter alumni made the Adweek creative 100 list which ranks the most fascinating people in marketing, media and culture. Brandcenter graduates have gone on to work with global brands such as Google, ESPN and Fanta. Alumni continually distinguish themselves as decorated industry leaders.
In 2019 alone, VCU Brandcenter alumni developed six advertisements that aired during the Superbowl LIII, including Coca-Cola: "A Coke is a Coke" and Pringles: "Sad Device." These advertisers were joined in Super Bowl prestige by the Martin Agency who most recently aired campaigns for GolfNow in 2018.

Headquartered in Richmond, the Martin Agency, a subsidiary of Interpublic, is most well known for its Geico campaigns and keen knack for leveraging humor, including their caveman and gecko commercials. This holiday season they received praise in Forbes magazine for its work on an Oreo commercial. Mondelez, Oreo's parent company, has a production facility here in Greater Richmond.
Collectively, 2019 was a big year for the Greater Richmond advertising scene, filled with some major projects and collaborations with national brands.
As we enter a new year, expect to see more creatives entering the market. Richmond has attracted a wide array of journalists, graphic designers, copywriters and brand strategist working in tandem to meet market needs. Living in a city with such rich culture, history and diversity, it's no wonder that we attract, retain and nurture so many talented creatives. With Super Bowl LIV just around the corner, it will be interesting to see what Richmond-based entities will land media spots and ultimately raise the bar for competition nationwide.