Blog | 3 min read
Greater Richmond ideal for first-time buyers, relocating professionals
July 14, 2022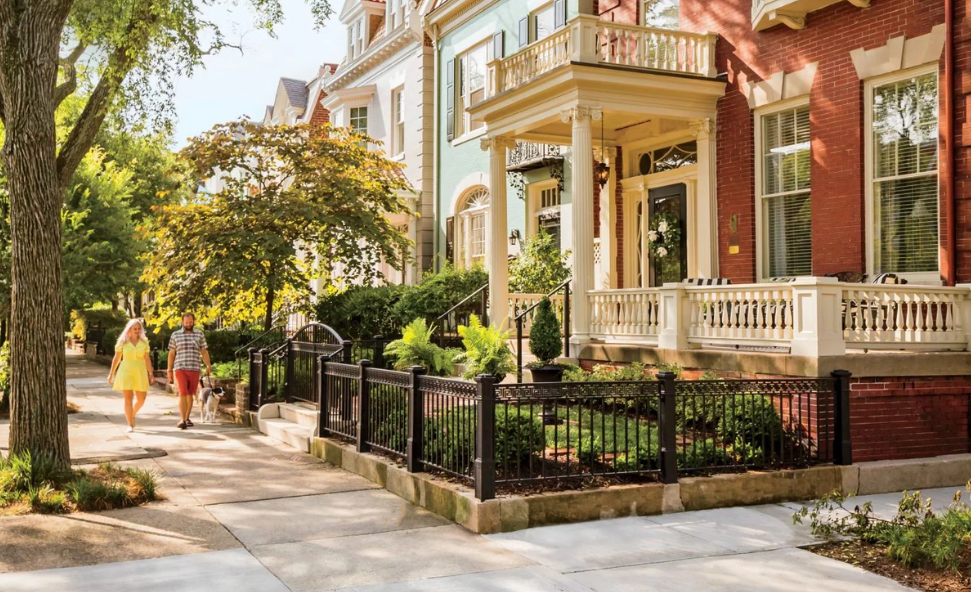 The housing market continues to pose a challenge for first-time homebuyers in the U.S., leading many virtual-working professionals to relocate to more affordable locations ripe with opportunities. According to Bankrate, Greater Richmond, Va., ranks 6th among the '10 Best U.S. Cities for First-time Homebuyers,' nestled between metros like Buffalo, N.Y., and Cleveland, Ohio.
First-timers find ease in Greater Richmond
Greater Richmond has gained increased attention recently for being a prosperous destination for all walks of life. From recent graduates seeking a career to executives looking to expand their organization, the region ticks all the right boxes.
Nationally, home prices have begun decreasing in many cities as the housing market becomes overvalued. According to Fox Business, Greater Richmond saw one of the largest decreases across the country at 3.4 percent, setting the average cost of a home at $310,000. Compared to neighboring metros, the Richmond area continues to hit the mark for more affordable housing than other Mid-Atlantic regions. The average home costs $417,400 in Washington, D.C., $405,000 in Raleigh, N.C., and $343,760 in Charlotte, N.C. Among both more expensive and more affordable metro areas, Greater Richmond proves more beneficial for relocating professionals.
Though the fear of a market crash persists across the nation, Greater Richmond's data shows signs of a more stable market as pending home sales fall along with a noticeable decrease in asking prices around the region. Between May 2021 and May 2022, pending sales were down 9.3 percent in Greater Richmond due to inflation increasing housing costs according to Redfin. This domino effect has led to a 5.2 percent point increase in housing market price reductions within the year. As new listings flood the market and buyers continue to hold off on purchasing, the power will shift back into the buyer's hands.
Making an investment
Along with the more competitive housing costs, Greater Richmond is one of the top mid-sized metros for cost-effective living. Not only do first-time homebuyers find housing at a great rate, but they also benefit from the region's average housing ROI, which is around +10.65 percent according to Wallet Investor. Furthermore, Greater Richmond's property tax rate is 1.1 percent with the average homeowner paying $2,753 per year, nearly $300 less than the national average of $3,023.
The Richmond MSA's cost of living index further demonstrates the region's affordability. According to the Center for Community and Economic Research, Annual Average 2021, Greater Richmond's overall cost of living is nearly 4 percent below the national average at 96.1. Housing costs, which account for 28 percent of the index, are nearly 10 percent lower in the Richmond area than the national average.
New companies bring new residents
When GRP attracts new companies to Greater Richmond, it means the region wins new jobs for residents. It also means the region may gain relocating professionals seeking housing. Some of these companies will invest millions of dollars — even billions — creating thousands of new jobs for residents. For example, CoStar will invest $464 million in its new corporate campus, creating 2,000 jobs. The LEGO Group will invest $1 billion to establish its U.S. manufacturing plant, adding 1,760 jobs. Wegmans will invest $175 million to open a regional distribution operation, creating 700 jobs and Amazon is constructing a robotics fulfillment center, adding more than 1,000 jobs. Most recently, leading provider of education research EAB announced plans to expand for $6 million, adding 206 new jobs.
Ranked as one of the fastest growing markets by the CoStar Group, Greater Richmond's steady population increase has brought an influx of new talent.