News | 2 min read
Empower AI expands into new Henrico location
July 20, 2022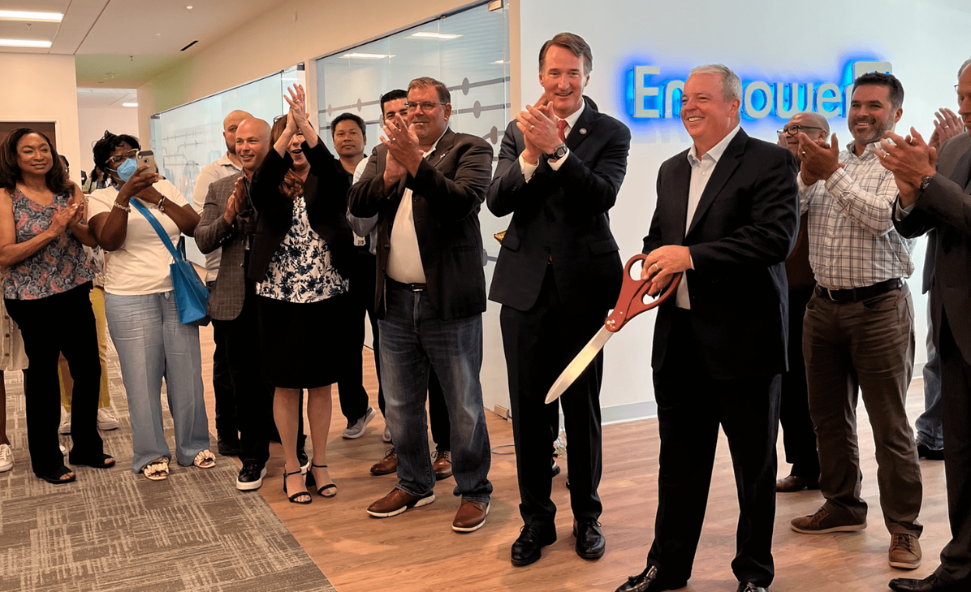 Gov. Glenn Youngkin visited Northern Henrico County on Wednesday afternoon to help information technology firm Empower AI celebrate the opening of its new office space on Park Central Drive.
The focus of Empower AI – formerly known as NCI – is to leverage artificial intelligence and automation technology to help government leaders improve productivity in health, defense and civilian issues.
During his visit, Youngkin toured the new facility and delivered remarks at Empower AI's ribbon-cutting ceremony.
"When there's growth and when there's innovation, and all of the sudden when those two things are combined you see Empower AI," Youngkin said. "Having a vision and making it happen like Empower AI, that is what Virginia is all about."
The new space is expected to create 150 jobs for Henrico, with the possibility of even further expansion, Empower AI CEO Paul Dillahay said. The company previously had an office on East Parham Road but decided to find a more modern facility to support its growth, Dillahay said.
Youngkin acknowledged that Henrico County's workforce and the opportunities it offers companies makes Henrico an ideal location for companies looking to expand.
"We have ambitious folks; we have folks that are well trained; we have people who have unique skills to work and empower," he said. "On top of that, there are tremendous living standards here. We see Lego moving into Chesterfield County, we see EmpowerAI expanding. And we see so many other companies building their futures, right here and here. That's pretty exciting."
Read the full story here.