News | 2 min read
Greater Richmond named among top locations for corporate headquarters
July 21, 2022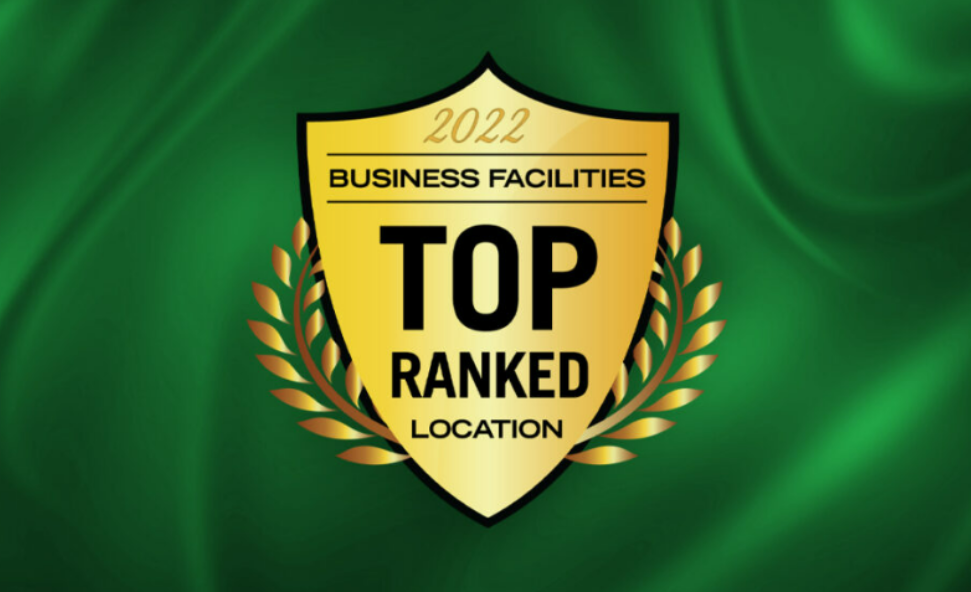 RICHMOND, Va. (July 21, 2022) – The Greater Richmond area was recently listed as one of the Top Ranked Locations for Corporate Headquarters according to Business Facilities magazine in its 2022 Rankings Report. Business Facilities is a leading provider of economic development and site selection news from around the world. This is the news outlet's 18th edition of its Rankings Report.
"Greater Richmond, Va., is the ideal headquarters location. The region is home to eight Fortune 500 and three Fortune 1000 company headquarters plus several major divisional operations," said Greater Richmond Partnership President + CEO Jennifer Wakefield. "Not only does the region offer numerous business advantages like a stable 6 percent corporate tax rate and electric rates 30 percent below the national average, but it also ensures employees and executives enjoy a superior quality of life."
Greater Richmond has long attracted companies thanks to its affordability, pro-business climate and skilled and educated workforce. Today, the region's diversity, equity and inclusion has become another major selling point, drawing recent investments like The CoStar Group's $460 million corporate campus — nicknamed the company's "little HQ2" by CEO Andy Florance — and education firm EAB's $6 million+ relocation and expansion into new office space.
About GRP
The Greater Richmond Partnership, Inc. (GRP) is the lead regional economic development organization for the City of Richmond and counties of Chesterfield, Hanover and Henrico in Virginia. GRP attracts new companies to the region by providing in-depth market data, marketing the region globally and generating quality economic opportunities. For more information, visit www.grpva.com.
###