Blog | 2 min read
Greater Richmond Partnership wins three website awards  
November 15, 2023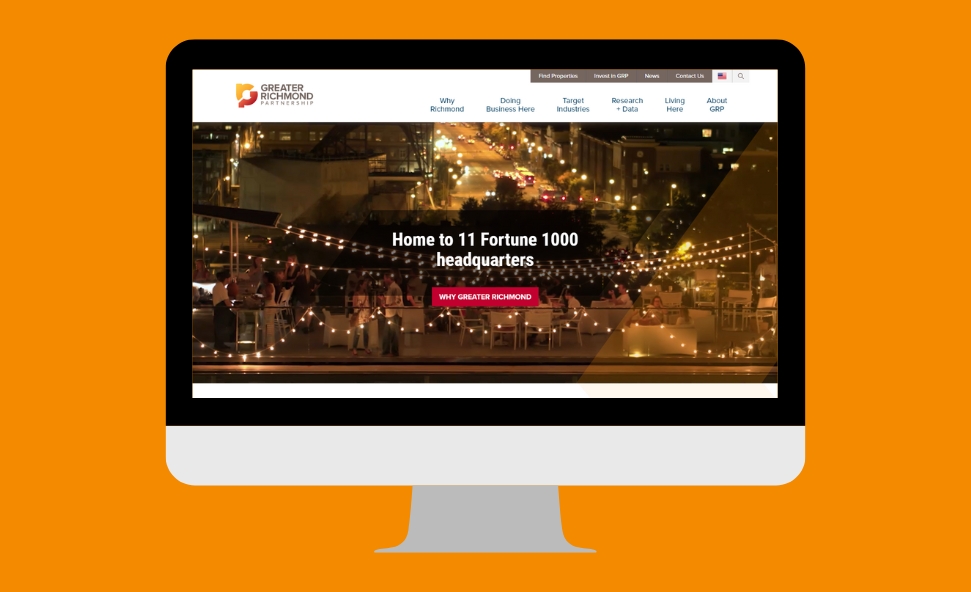 The Greater Richmond Partnership is thrilled to announce its revamped website has won three awards in the past year. GRP completed a redesign of its website in June 2022 with the help of GRP investor Whittington Consulting. The website has claimed honors from the Public Relations Society of America Richmond Chapter (PRSA), the International Economic Development Council (IEDC), as well as from the Web Excellence Awards.
First, the website won a Capital Award of Excellence for Websites in PRSA Richmond's Virginia PR Awards. According to PRSA Richmond, "The chapter's awards program recognizes the most creative and effective communications strategies and tactics happening across Virginia."
Second, the website was named a winner by IEDC in the Internet and New Media category for General Purpose Websites. This category honors communities and organizations that are using the internet as an effective marketing tool to promote services and offer information to clients.
Lastly, the website won a Web Excellence Award in the Economic Development Category. GRP's site was chosen as a winner among more than 1,500 entries from 26 different countries across six continents.
In relaunching the website, GRP aimed to refresh, modernize and simplify the design while preserving the website's wealth of information and enhancing performance. Success was measured by monitoring monthly Google Analytics data, focusing on session count, pages per session and conversion rates. Following the website's relaunch, executives and site consultants provided positive feedback, with an emphasis on improved usability and aesthetics.
The two main audiences for GRP's website are site selectors and corporate decision makers. The website provides comprehensive data and resources essential for these audiences to evaluate Greater Richmond among competitors as a prime location for expansion or relocation. Information on infrastructure, demographics, business incentives and industry-specific data is readily available.
These accolades underscore GRP's commitment to providing valuable resources and its dedication to advancing economic development in Greater Richmond.