Blog | 2 min read
Greater Richmond's 'Opportunity Zones' open for investment
July 10, 2019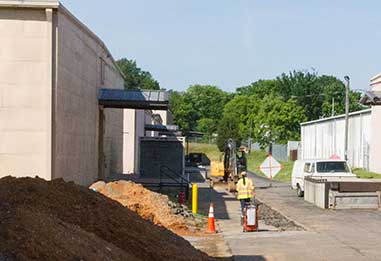 Real estate investment in Greater Richmond is getting a boost due to recent federal changes with the Federal Tax Cuts and Jobs Act of 2017. The U.S. Department of Treasury has designated 212 areas in Virginia as Opportunity Zones, which reward investors who contribute to the revitalization of those areas.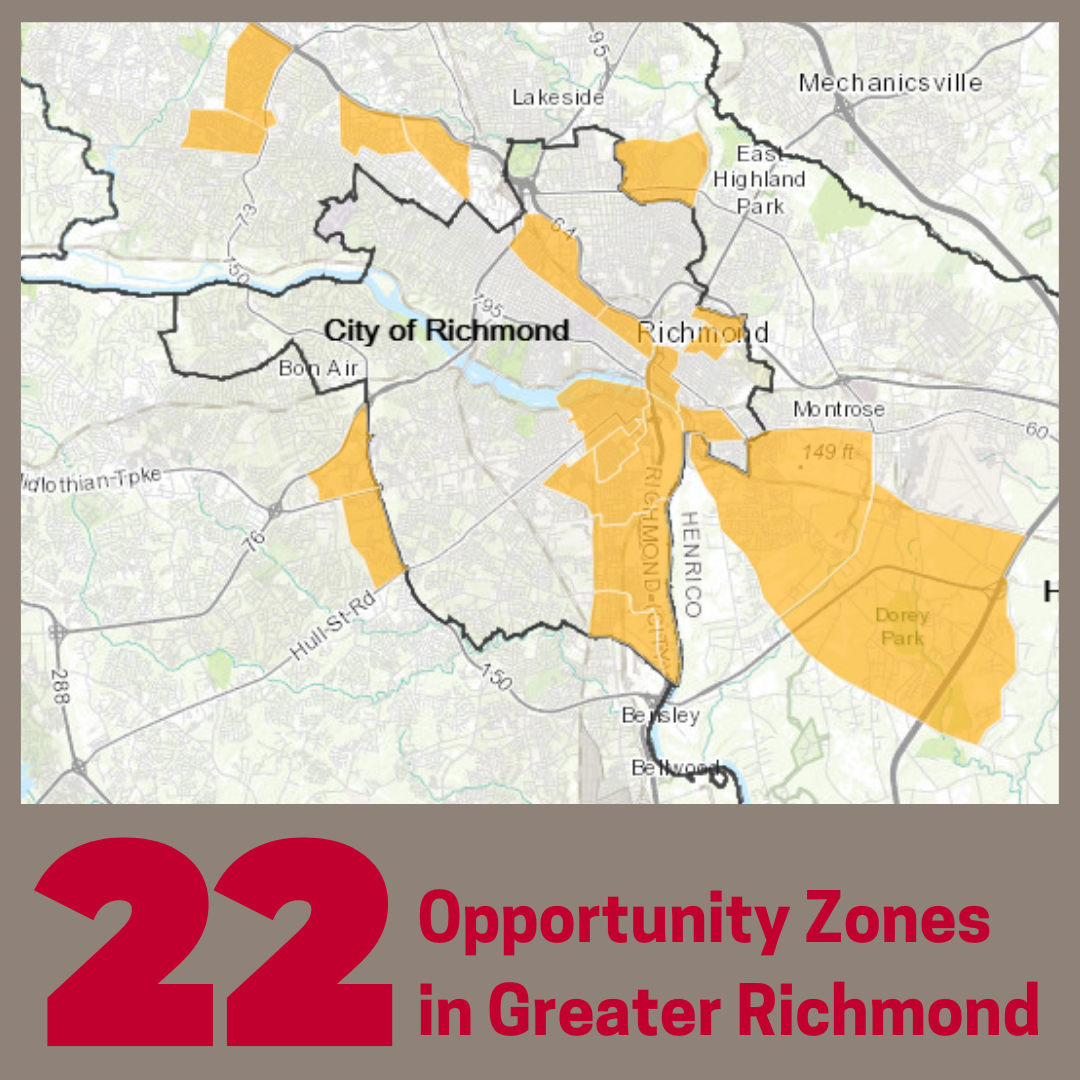 Real estate investors will receive federal tax benefits when investing their capital gains into qualified Opportunity Zones, which are often under-served areas. Investments can involve the stock, partnership, or property of Opportunity Zone businesses, or through an Opportunity Fund.
Click here to view an interactive map of opportunity zones in Virginia.
Investors receive a 10 percent exclusion of the deferred gain if the investment is held longer than five years; a 15 percent exclusion if held for longer than seven years; and any tax on the appreciation of the investment is forgiven when held longer than 10 years.
"Opportunity Zones are an important federal tool to spur vitality in economic growth in communities across Virginia." — Virginia Gov. Ralph Northam
Of Virginia's 212 Opportunity Zones, 22 are in the Richmond Region. This includes portions of the counties of Chesterfield, Henrico and the City of Richmond.
Areas eligible for tax benefits in the City of Richmond include the land surrounding parts of Broad Street and Interstate 95, from Scott's Addition to the downtown VCU Medical Center. Also included are the neighborhoods of Jackson Ward, Shockoe Bottom, Church Hill and Manchester.

Henrico County's Opportunity Zones are comprised of areas near the Richmond Raceway, Regency Square Mall and the Staples Mill "Midtown" area. Two large industrial zones just south of the Richmond International Airport have also been qualified as Opportunity Zones.
Two zones were designated in Chesterfield County. One surrounds the Stonebridge development and the other is adjacent to Colonial Heights in the southern part of the county.
The current opportunity zones are available for tax benefits until December 2028.