Blog | 4 min read
Leader of rvatech/ talks region's IT community
July 28, 2023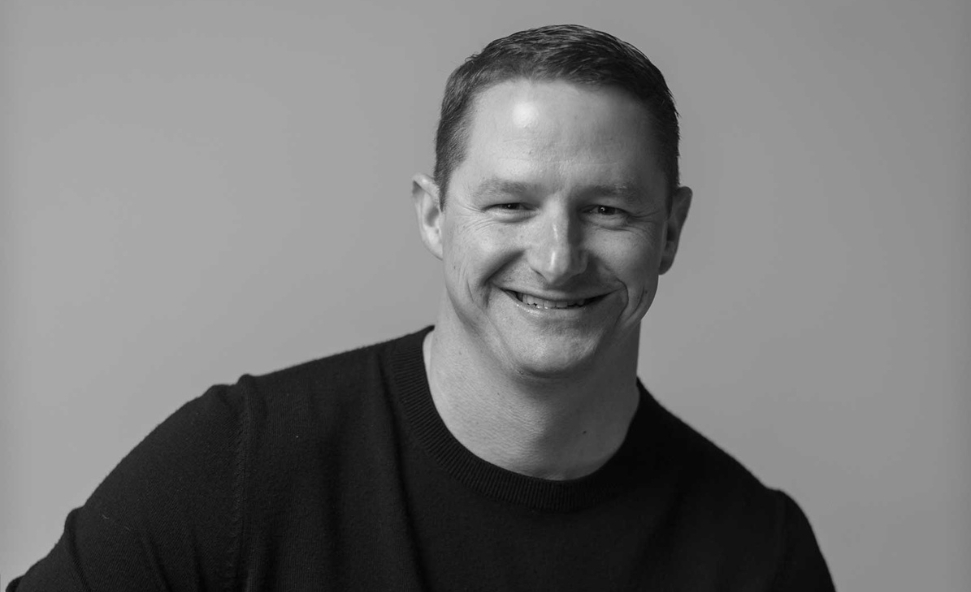 Greater Richmond is a hub for technology firms and data centers thanks to its mid-Atlantic location along the East Coast, where four subsea cables meet to provide reliable fiber and power to local companies.
Not only does Greater Richmond's location benefit local technology firms, but there are also numerous resources found within the region that serve information technology companies. One of those resources is rvatech/, a Greater Richmond-based association of businesses and organizations that collaborate to ensure Greater Richmond's tech economy continues growing.
Nick Serfass, Chief Executive Officer of rvatech/, responds to questions below on technology, Greater Richmond, local business advantages and more.
What is rvatech/ and how does it support the region for technology?
rvatech/ brings together technology professionals, companies, educators and government entities to ignite the growth of the technology sector, the success of technology companies and the vibrancy of the technology community in Greater Richmond. We do this through advocacy, networking and collaboration, education and workforce development, business support and resources, and industry promotion and events.
Can you describe the tech industry ecosystem in Greater Richmond?
The tech ecosystem in Richmond is dynamic and constantly evolving but generally is made up of any company, leader or practitioner developing, servicing or utilizing tech to advance business goals.
It is made up of the following categories: technology or tech-enabled companies in the private sector, startups and incubators, educational institutions, technology associations and networks, topical meetup communities, government initiatives and representatives, research and innovation centers and other support organizations like economic development, technology workforce development and business leagues.
What business advantages does Greater Richmond provide for tech companies?
Strategic location: Richmond is strategically located on the East Coast of the United States making it easily accessible to major metropolitan areas along the Atlantic seaboard.
Strong workforce: Richmond boasts a well-educated and skilled workforce. The presence of renowned universities and colleges in the region helps supply a pool of talented graduates in technology-related fields. The region also offers opportunities for ongoing professional development and training through its educational institutions, industry associations and networking events.
Cost of living: Compared to some other tech hubs in the United States, Richmond offers a lower cost of living. This affordability extends to areas such as housing, office space and talent acquisition.
Collaboration and networking: Richmond is home to various industry associations, meetups and networking groups, providing ample opportunities for tech companies to connect with peers, share knowledge and build relationships. These collaborations can lead to new business opportunities, access to talent and the exchange of innovative ideas.
Supportive ecosystem: Richmond offers a supportive ecosystem for tech companies including access to startup incubators, accelerators and resources for entrepreneurs. These organizations provide mentorship, guidance, access to capital and other resources to help tech startups succeed.
Quality of life: Richmond offers a high quality of life, with a vibrant culture, a rich history and a thriving arts and food scene. The city is known for its outdoor recreational activities, parks and riverfront access.
What do tech firms consider when relocating or expanding and how does the region address these concerns?
When tech firms consider relocating or expanding to Richmond, Virginia, they typically consider several factors:
Talent availability: Tech firms look for a skilled and diverse talent pool when choosing a location. Richmond addresses this concern through its strong educational institutions that produce graduates in technology-related fields as well as mid-career professional development and leadership training through academic institutions, corporate workforce programs and trade association programs.
Business environment: Tech firms evaluate the overall business environment, including factors like taxation, regulations and support for entrepreneurship. Richmond and the state of Virginia have implemented various business-friendly policies to attract companies. The region offers tax incentives, grants and funding programs to support tech companies. The local government and economic development agencies actively engage with businesses, providing guidance and resources to facilitate relocation or expansion.
Infrastructure and connectivity: Tech firms require robust infrastructure and reliable connectivity. Richmond has made significant investments in technology infrastructure, including high-speed internet access and data centers. The city has a well-connected transportation network including major highways, an international airport and access to rail services. These infrastructure investments ensure that tech companies have the necessary resources to operate efficiently.
What would you say to tech companies considering Greater Richmond for relocation or expansion?
Greater Richmond offers a culture of creativity and innovation that encourages differentiation. It rallies around diversity and embraces opportunities to showcase the power of technology. It encourages a culture of growth and development that fosters mentorship, creates peer-to-peer relationships and establishes communities. And it provides a culture of aspiration and inspiration that demonstrates leadership, brings people together and fearlessly explores the edge of technology. Nick SerfassCEO, rvatech/
Is there anything you'd like to add?
rvatech/ is a great front porch to welcome technology companies to the region. Check out rvatech's slate of programs and events as a first step toward connecting with Greater Richmond's ecosystem.
Learn more about IT in Greater Richmond here.