News | 2 min read
Partnership named a top organization by Global Trade magazine
February 16, 2016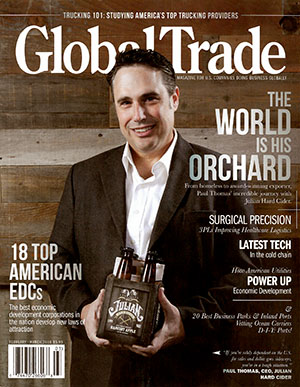 RICHMOND, VA – The Greater Richmond Partnership was listed among "America's Leading EDCs" by Global Trade magazine in its February/March 2016 issue. The Partnership was named along with 17 other groups which span local, regional and state organizations.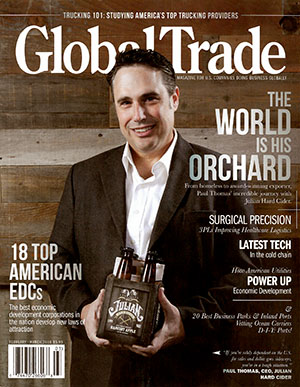 "During our 21 years, more than 465 companies have been assisted and $10.8 billion in capital invested," said Barry Matherly, President/CEO of the Partnership. "We pride ourselves in acquiring top quality staff and I'm proud of the team who work tirelessly on behalf of the region. Over the last few years, we've changed our business attraction program to add more innovative elements."
Global Trade magazine focuses content on domestic and global expansion processes, logistics efficiencies, strategic location, information technology and intelligent banking solutions for U.S. manufacturers that export and their logistics partners. Its 76,000 circulation targets corporate executives and decision makers in logistics and trade companies, including those who determine site selection.
As the writer explains in her briefing, "These EDCs aren't necessarily from the biggest cities—indeed they're not always cities, but sometimes states or independent organizations. But the common thread is that they're using creative and effective means for attracting business, and you should be familiar with the opportunities their efforts present to you."
In April 2015, the Partnership was honored by Site Selection magazine as a 'Top 10 Economic Development Group.' The regional organization has previously been honored seven times with similar designations during its history.
The Greater Richmond Partnership, Inc. was launched in 1994 as a pioneering regional public-private initiative to serve as the regional economic development group for the City of Richmond and counties of Chesterfield, Hanover and Henrico. Over the course of 21 years, the 501(c)(3) non-profit organization has assisted more than 465 companies that have invested $10.8 billion in capital investment in the Richmond Region. For more information, please visit www.grpva.com.
# # #