Blog | 2 min read
Region's average cost of living declined in 2018
February 21, 2019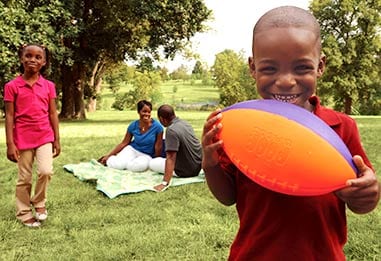 Every quarter, Greater Richmond Partnership collects data in the Richmond Region for the Cost of Living Index. This index includes prices for 60 items within six categories: Grocery, Housing, Utilities, Transportation, Health care, and Miscellaneous Goods and Services. Items are priced by visiting grocery stores, searching online, and calling local businesses. This data is submitted to the Council for Community and Economic Research (C2ER) where data from other metros across the nation are compared. With a national average benchmark of 100, the Cost of Living Index can be used to compare relative costs between metro areas.
Between the 2017 and 2018, the Richmond Region's index decreased from 96.1 to 94.9 according to the Annual Average publication which is released each February. This decrease was driven largely by the 10.4-point decline in the Utilities category (representing 10% of the overall index). Richmond also saw a 7.3-point increase in the Health Care category which represents 4% of the overall index and includes items such as doctor office visits and prescription medication.
The region's Housing index remained relatively the same from 2017 to 2018. The price for a 4-bedroom, 2.5-bath new home rose by 3.7% in Richmond versus 3.4% nationally. However, Richmond's new home price is still nearly 14% below the national average. Apartment prices also rose in the last year at a pace of 4.1% in Richmond versus 4.8% nationally. The region's apartment prices are 7.6% below the national average for a 2-bedroom, 1.5-bath unit.
| | 2017 Annual Average | 2018 Annual Average |
| --- | --- | --- |
| Overall | 96.1 | 94.9 |
| Grocery | 88.7 | 86.7 |
| Housing | 88.7 | 88.2 |
| Utilities | 106.8 | 96.4 |
| Transportation | 91.9 | 92.8 |
| Health care | 108.3 | 115.6 |
| Miscellaneous Goods & Services | 101.3 | 101.2 |