News | 3 min read
France-based diagnostics firm HalioDx opens facility in City of Richmond
February 20, 2019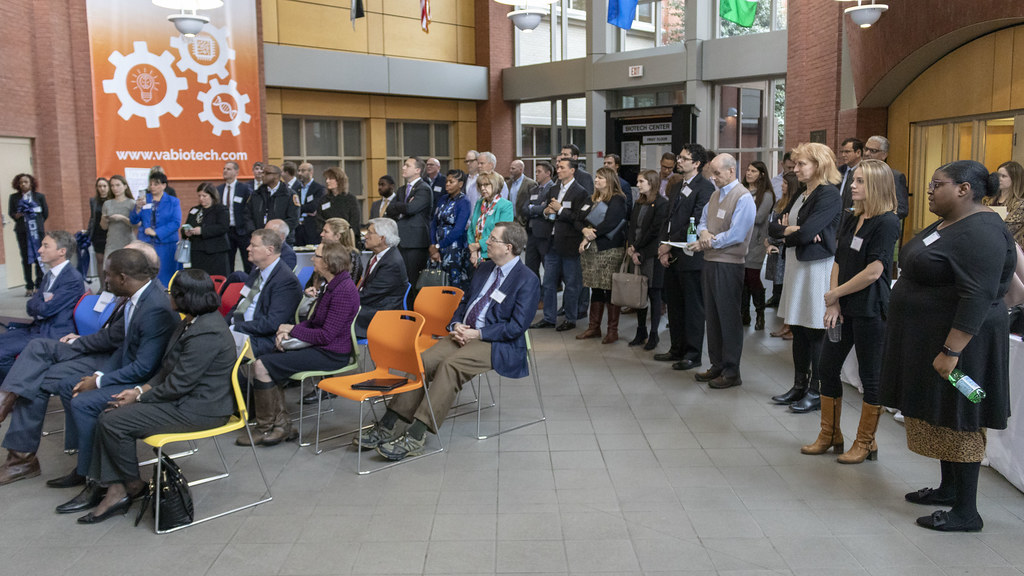 RICHMOND, VA – The Greater Richmond Partnership ("GRP") announces that HalioDx, an immuno-oncology cancer diagnostic company, opened its first North American facility at the Virginia Bio+Tech Park in the City of Richmond. HalioDx leased 9,000 square feet in the BioTech 8 building and plans to invest $1 million and create 20 jobs.
"After developing our international commercial network via distributors covering year-to-date 19 countries, we have now, with the opening of our Richmond lab, the capacity to offer directly Immunoscore to U.S. and Latin America patients," said Stephane Debono, EVP of the Diagnostics Business Unit at HalioDx and CEO of HalioDx Inc.
With its headquarters in Marseille, France, HalioDx is pioneering the immunological diagnosis of cancers and improves the management of localized colon cancer. The Richmond facility received CLIA certification and is now ready to receive and run samples using its revolutionary Immunoscore technology. HalioDx has recruited a seasoned sales force and started the implementation of its reimbursement roadmap. The company plans to hire more than 20 employees over the next three years.
"I am delighted HalioDx has chosen to locate its U.S. headquarters in the heart of Richmond's downtown VA Bio+Tech Park," said City of Richmond Mayor Levar Stoney. "We were recently named a 'best location for biosciences in Virginia' as well as a 'top mid-sized city for foreign direct investment,' which is why Richmond is where a foreign biotechnology firm like HalioDx will excel in the United States."
Regional representatives originally met with HalioDx officials as part of a French marketing mission in January 2018. The firm was eager to visit the region and traveled stateside within the month to explore the region, possible clients and tour real estate. The company also considered North Carolina.
"The Greater Richmond Partnership has been instrumental in helping our company assess the pros and cons of setting our site in the area and in connecting with the BioScience ecosystem in the region," added Vincent Fert, President and CEO of HalioDx. "We are grateful to the GRP staff for supporting our corporate French team in all administrative tasks we had to manage for setting our branch."
Partners at the City of Richmond's Economic Development Department Jane Ferrara and Justine Mulholland assisted the project, as well as Tracy Tynan and Jackie Hudson at the Virginia Economic Development Partnership.
Justin Parker, Senior Director, Development at Wexford Science & Technology, and Joy Edgett, Director of Business Development and Administration at the Virginia Bio+Tech Park, negotiated the lease agreement for BioTech 8 with HalioDx.
About the Greater Richmond Partnership
The Greater Richmond Partnership, Inc. (GRP) is the lead regional public-private economic development organization for the City of Richmond and counties of Chesterfield, Hanover and Henrico in Virginia. GRP recruits companies from all over the globe which provide employment opportunities and taxable capital investment for the community. For more information, visit www.grpva.com.
# # #