Blog | 2 min read
VR/AR tech companies immerse themselves in Richmond Region
February 19, 2019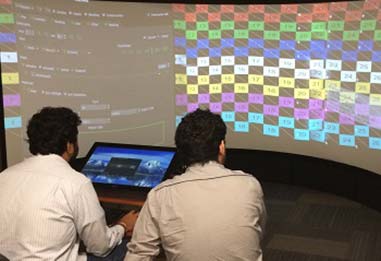 Virtual and augmented reality technology is booming in the Richmond Region and companies are searching for innovative ways to introduce the medium into our everyday lives. Richmond offers an active VR/AR community with several technology developers already in-market. In fact, Richmond was named as a Top 10 Affordable Tech Hubs by Realtor.com.
Local VR/AR companies include:
Experts at Startup Virginia, hosted in the 1717 Innovation Center, are mentoring these entrepreneurial companies:
Root Virtual Reality is leveraging the power of immersion and embodiment to revolutionize the social care system
Ario is a AR productivity platform that increases safety and efficiency in manufacturing facilities
The pipeline for VR/AR developers starts at Virginia Commonwealth University, located in the heart of Richmond. VCU offers the Modern Heuristics Research Group Virtual Reality Lab which features 3-D touch and motion capture devices to support interactive visual data mining, personnel training in safe environment, and education and rehabilitation. One of the features of the lab is a 3-D touch and feedback device which allows tactile feeling, including devices and software that let users feel bumpy, magnetic and molasses-like objects.
A recent project includes a group of medical students using augmented reality for surgery and data visualization. The surgical director of heart transplantation and mechanical circulatory support, Dan Tang, M.D., and his team recently donned headsets to prepare for two surgeries, one to mend a central portion of the heart and the other to repair leaks around two artificial valves.
The local chapter of the VR/AR Association hosts quarterly panel discussions and Virtual Reality RVA Meetup hosts monthly events. Product developers, investors, entrepreneurs and other interested parties meet and connect with like-minded people.