Blog | 1 min read
Region's international firms welcome SelectUSA participants
June 22, 2018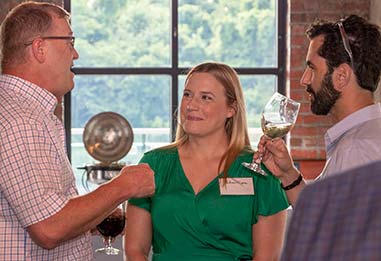 The Greater Richmond Partnership hosted an inbound marketing mission for participants of the 2018 SelectUSA Investment Summit on Monday, June 18.
The annual summit, organized by the U.S. Department of Commerce, was held in Washington, D.C. — just a couple of hours north of the Richmond Region. The Partnership invited guests of the summit for a pre-event tour of the region. Members of the Partnership's International Advisory Committee, comprised of some of the area's 200+ international companies representing 30 countries, welcomed the summit attendees.
The committee's representative companies (including Allianz Global Partners, BGB Technologies, and Mavalerio) serve as an exceptional resource to international firms seeking to expand to North America and also constitute a valuable source of expertise and information when it comes to international trade.