Blog | 1 min read
CBRE: Richmond is 2018's 6th fastest-growing tech hub in the U.S.
September 17, 2018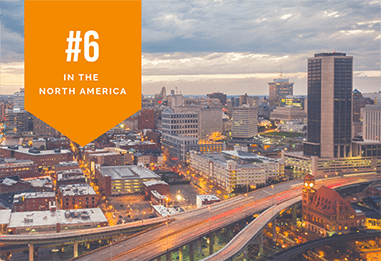 According to a new report from commercial real estate firm CBRE, Richmond is the fifth fastest growing market for tech talent in the United States and sixth in North America. Richmond recorded a 10.4 momentum gain in 2018.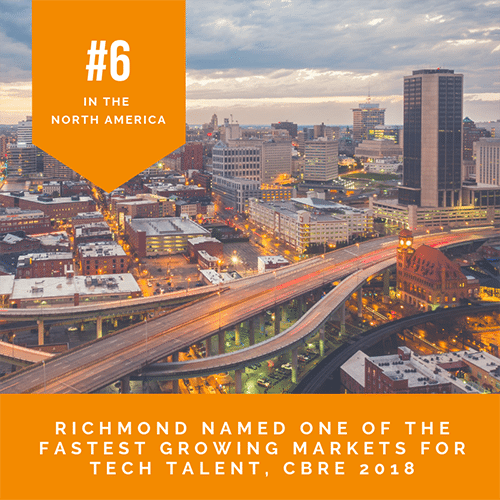 To determine the rankings, CBRE used a variety of metrics including labor pool change, educational attainment rate, total number of tech degrees, office rent cost and more.
Richmond gained 15.6 percent in tech talent between 2012-2017, reporting a total talent pool of 24,890. The city also scored relatively high for their average wage ranking at #26 with $91,300 and the ninth highest concentration of millennials with 20.8 percent.
Many components contribute to Richmond's fast-growing tech hub, such as the VA Bio+Tech Park, and a number resources for entrepreneurs including Activation Capital, Lighthouse Labs and NRV. Local entrepreneurs also have a unique opportunity to grow their company through StartUp Virginia. Supported by Capital One, the region's largest tech employer, Startup Virginia help high-growth startups reach their full potential at the at the 1717 Innovation Center.