Blog | 2 min read
Richmond Marine Terminal invests in cargo-moving upgrades
October 9, 2018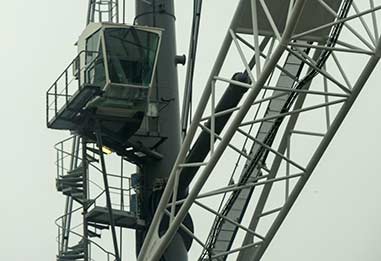 More than two years after the Port of Virginia signed a 40-year operating lease, the Richmond Marine Terminal has plans for $17 million in upgrades in anticipation of increased docking of Panamax container ships at the Port of Virginia. The Port was recently named #5 in CBRE's Seaport & Logistics Index.
The Terminal's crown jewel, a new 124-ton capacity crane, debuted within the first six months which allows an increase in container transfers from advanced manufacturing and supply chain firms.
A custom 309-foot, $2 million barge was built to navigate up the James River from Norfolk, home of the Port of Virginia and its 50-foot natural channels – the deepest on the East Coast. Christened the "Richmond Express," the barge can carry 125 40-foot shipping containers and runs three times per week between Norfolk and Richmond, Va.
The barge service, used by Altria, Lumber Liquidators, Honeywell, Scoular Grain and others, eliminates nearly 15,000 tractor-trailer trips between the two ports. Customers benefit from reduced travel costs as the barge service can save between $11 and $120 per container when compared to transport on Interstate 64.
Other recent upgrades include:
A 40-plug central power unit that can be mounted on the Richmond Express barge to be used for expanded refrigerated cargo capability. Virginia is the newest member of a program that is designed to import fresh fruit in refrigerated containers from South America.
A 52,000-lb. lift capacity forklift allows for overweight cargo business
A $600,000 top loader which moves containers on-and-off of the chassis used by motor carriers