Blog | 4 min read
Richmond start-up scene gains momentum
February 13, 2018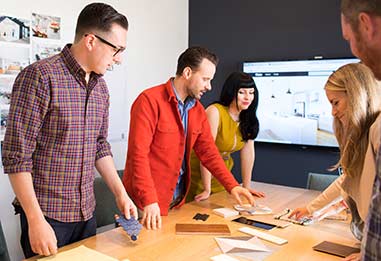 Richmond is quickly becoming a hub for start-ups with incubators like Lighthouse Labs and Startup Virginia providing mentorships and a network to resources.
Ideally situated on the East Coast, the region is an hour to Virginia Beach, two hours to Washington, D.C., and close to several international airport options. Our strategic location and compelling quality of life have helped the region become a magnet for talent. More than 1.6 million post-secondary students study within 150 miles, providing a pipeline for a highly-educated workforce when start-ups decide to scale up services.
The Richmond Region's business-friendly environment provides a low cost for businesses, easy company structuring and multiple legal options. Many Richmond start-ups keep their headquarters locally and instead expand to larger markets, keeping the core executive team in the region due to its low cost and high quality of life.
Incubation and co-working spaces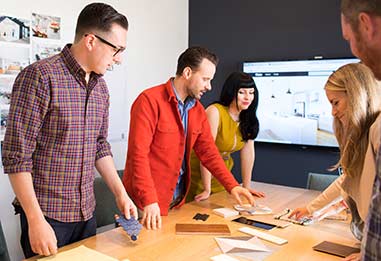 Co-working spaces like 804RVA, Gather, and the soon-to-open Level Office offer beginners an office area to start their business. Richmond is a community of many entrepreneurs that create and come together to support each other. Richmond has a highly educated and skilled workforce, low cost for business, and many local start-up competitions helping to provide seed money for new businesses.
Capital One Financial purchased a building in Shockoe Bottom that two local businessmen are planning to turn into an incubator for start-up businesses. The five-story building is a former tobacco warehouse that would provide work space and mentoring opportunities for local entrepreneurs and start-ups.
Start-up Funding & Competitions
NRV, a Richmond-based venture capital firm recently raised $33 million to invest in promising early-stage businesses in the Richmond Region and throughout Virginia. NRV's Early-Stage Growth Fund closed with contributions from 83 investors across the state. The firm is not looking for 10-12 start-ups that only have a concept, but early-stage companies that have shown a viable business model and need capital to grow.
Start-ups and entrepreneurs will find several competitions in Richmond, Va., including the Dominion Resources Innovation Center's 2018 Pitch Contest. The competition will feature three start-ups vying for a $10,000 award.
Once a company is ready to expand to international markets, the Metro Richmond Exports Initiative is ready to assist. The program recently awarded five $5,000 grants to small and medium-sized firms looking to export goods or services.
Success Stories
In 2017, the Richmond Region had many new businesses either start-up or grow. Many already established start-ups raised more than $19 million in venture capital:
Nutriati, a company focusing on the breakdown of garbanzo beans into proteins and gluten-free compound, has raised over $9 million from investors.
Blueswipe hit a milestone in 2017 with a nearly $150,000 capital raise after ramping up earlier in the year. Located in Scott's Addition, the firm specializes in payment processing for small and midsize businesses.
Iggbo has a system that dispatches phlebotomists to patients' homes to draw blood. Iggbo plans to use excess space in doctors' offices as permanent locations. Launched in 2015, Iggbo has a presence in 1,300 cities and raised $16 million in capital.
Outdoor Access helps private landowners rent out their land to customers for hunting, fishing, camping, and hiking. Outdoor access launched in Sept. 2017 by Jamie Christensen, Aaron Bumgarner and Buck Robinson. As of Aug. 2017, they have raised $2 million in capital.
Evatran, a Scott's Addition start-up, focuses on wireless charges for electronic cars. After moving into a new headquarters, the RVA start-up will be bought by Zhejiang VIE Science & Technology Co., an auto parts manufacturer in China. Since its founding in 2009, Evatran has raised over $7 million in capital.
Last year saw the rise of new start-ups and there is little doubt that 2018 will see these companies grow larger.