Blog | 3 min read
Greater Richmond among top places for jobseekers
February 21, 2020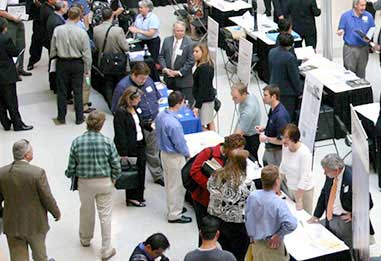 As we enter 2020, employment rates in the U.S. are sitting at 3.6 percent, which is just slightly higher than the 50-year low of 3.5 percent we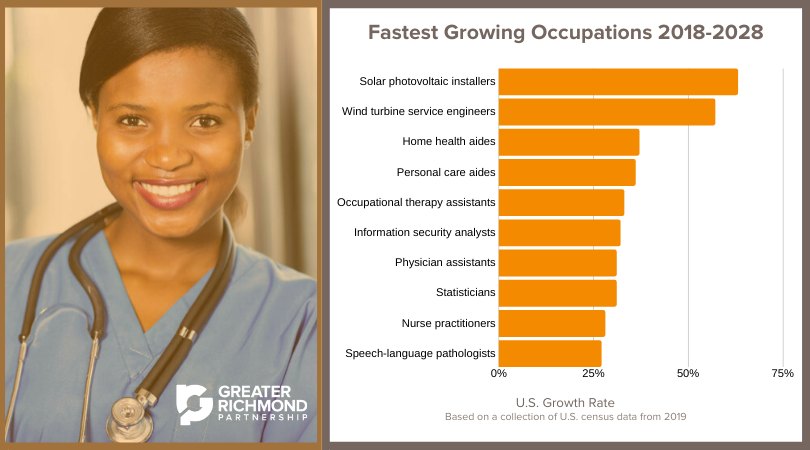 witnessed in 2019. Although this is good news for job seekers, job availability depends largely on location.
If you currently live in Greater Richmond or are considering relocating, you're in luck. The Wall Street Journal counted the region as one of the 15 cities moving up the job market rankings. WalletHub also named Richmond to its shortlist of 'Best Cities for Jobseekers' based on 31 key indicators of job-market strength.
Recent graduates
College graduates can expect a noticeable increase in job prospects. Employers plan to hire 5.8 percent more members from the class of 2020 than from previous years, according to the National Association of Colleges and Employers.
This is excellent news for the Richmond Region, which is home to nearly 30 colleges and universities producing a steady stream of employees for new and expanding companies in fields including business, engineering, law and medicine. The most well-known four-year institutions including Virginia Commonwealth University, the University of Richmond, Randolph-Macon College, Virginia Union University and Virginia State University.
Reynolds and John Tyler Community Colleges also directly feed into the workforce, offering two-year associates, technical and certificate degree programs.
The Richmond Region has maintained a highly-educated workforce, with 90 percent of the population 25 and older holding a high school degree or higher, and 37 percent holding a bachelor's degree or higher. Despite a competitive market, economic development has led to an increased demand for skilled workers making this an ideal location for applicants.
According to national averages, 2019 graduates with a bachelor's degree could expect to earn $51,347 annually. This number is up two percent from 2018.
2020 job outlook
U.S. News recently ranked the '100 best jobs' in the U.S., putting software developer, dentist, physician assistant, orthodontist and nurse practitioner in the top five. They predict STEM+H to have the most significant growth across all job markets.
This forecast aligns with the Richmond Region, which top areas of growth for STEM+H professions include registered nurses, software developers, computer system analysts and information security analysts.
Quality of life
Those considering the Richmond Region will have more than job prospects to look forward to: the regional cost of living is five percent below the national average and housing costs were 15 percent lower in 2019.
Richmond also offers an abundance of recreation and leisure, a robust food and beverage scene and vibrant arts and culture.