Blog | 2 min read
Spotting innovative food trends at the Natural Products Expo
March 23, 2018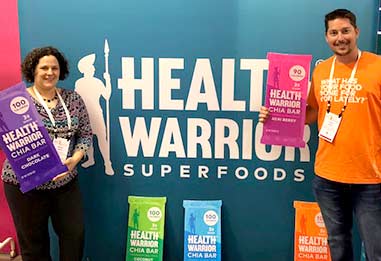 The Greater Richmond Partnership recently traveled to Los Angeles for the Natural Products Expo to meet with business prospects and companies that are seeking a location on the East Coast. The Expo is the world's largest natural, organic and healthy products event, hosting more than 3,500 exhibiting companies and 85,000 attendees. While there, we spotted a few interesting trends at the show: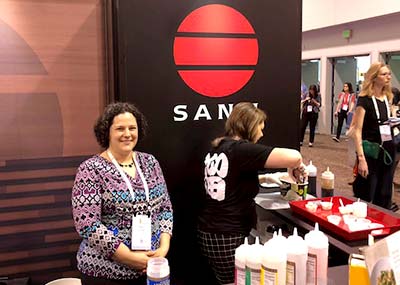 Natural products are no longer a niche – they're everywhere. While talking with vendors and food producers, it became evident that natural products are no longer just for foodie elites. As more consumers demand healthier and more natural options, traditionally conventional retailers are fully involved in the natural foods scene these days. In fact, Walmart is becoming a favored buyer because they pick up their orders directly from the processor's factory instead of forcing small producers to find their own distribution routes.
The Paleo diet is as popular as ever and natural food companies are ready to meet the demand of cutting grains from their diets. Coconut and even cauliflower flours are being used for everything from pizza crusts to sugar-free cookies. Coconut and almond milk replaces dairy. Ready-to-cook Zoodles and cauliflower rice are replacing spaghetti and rice grain.
As consumers focus on more plant-based dietary options, producers are adding them to naturally-processed foods in unexpected ways. Feeling peckish? Grab a bag of chips made from beets or carrots. Want to indulge? Your chocolate cake may have been made with cauliflower. Thirsty? Chilled drinkable soups (think of it as a savory smoothie) are one of the newest trends to hit the market.
Demand for gluten-free products continues to grow and it seems that nearly all baked goods or processed foods that contain gluten now have a gluten-free equivalent on the market. But the easy availability of these products is only half the story. Tremendous improvements have been made to the flavor and texture of these products, thanks to new ingredients, new processes, and other innovations.