News | 2 min read
Stone Brewing doubling Richmond production capacity ahead of Sapporo beer launch
August 25, 2023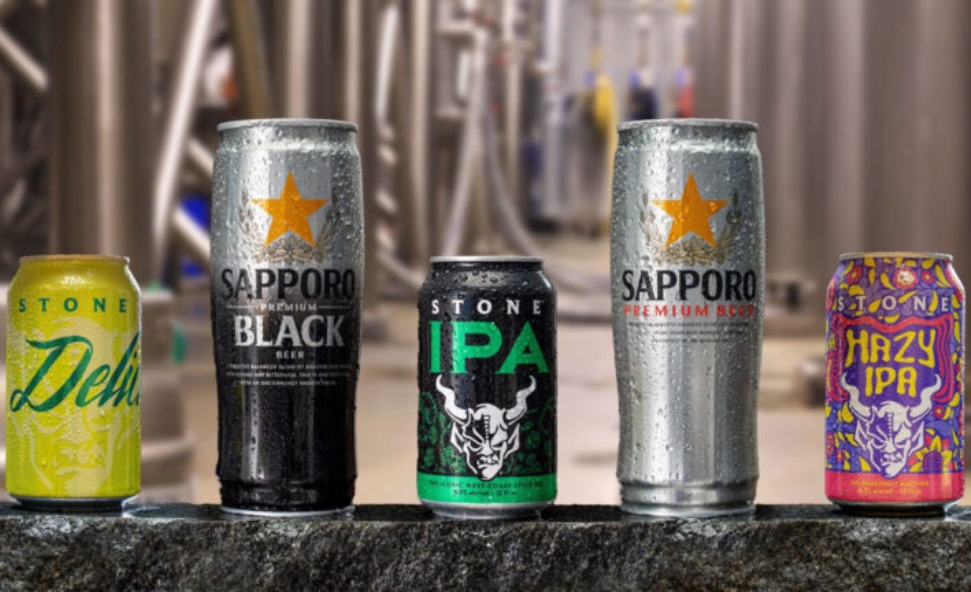 Fueled by its sale last year to Japanese beer giant Sapporo, Stone Brewing is in production expansion mode at its massive East End Richmond facility.
Starting in late November, Stone will add three Sapporo beers to its repertoire as becomes its new parent company's U.S. manufacturing base in addition to producing its own line of Stone brews.
In anticipation of that new capability, Sapporo is injecting $40 million to ramp up the Richmond facility's production.
Sean Monahan, Stone's chief operating officer, and Robert Kuntz, senior director of brewing operations, sat down with BizSense to discuss the brewery's impending expansion.
They said Stone Richmond is in the process of doubling its staff, installing new fermenters, adding a faster canning line and reworking its storage procedures ahead of the Sapporo launch.
The company is in the midst of hiring 54 new local positions of all levels in brewing, packaging, maintenance, quality and engineering and 24 positions in warehouse logistics. About 10 people run hospitality services and the tap room at 4300 Williamsburg Ave. Overall, Stone's staff has doubled here from about 80 people to around 160. The average starting salary for these positions is approximately $57,000.
"We started hiring even though we haven't started producing because it takes time to train people up, to teach them how to be a brewer, how to be a packaging tech, even though many come with experience," Monahan said.
When Kuntz, formerly the head brewer, moved to his new position, Stone hired Matthew Poselwait in April to fill the role. Poselwait comes from a background in industrial brewing and distilling, having previously worked in quality control at Campari Group and Sazerac.
In ramping up its facilities, Stone will receive 12 new 1,000-barrel fermenting tanks this week to be dropped into the Richmond facility's rooftop cellar. Each tank can hold about 248,000 pints.
Stone aims to produce 156,000 barrels total this year in Richmond, a goal that increases dramatically next year to 320,000. By 2025, Kuntz and Monahan said, they hope to be making 360,000 barrels per year.
Read the full story here.