News | 2 min read
Henrico County acquires land for GreenCity
August 25, 2023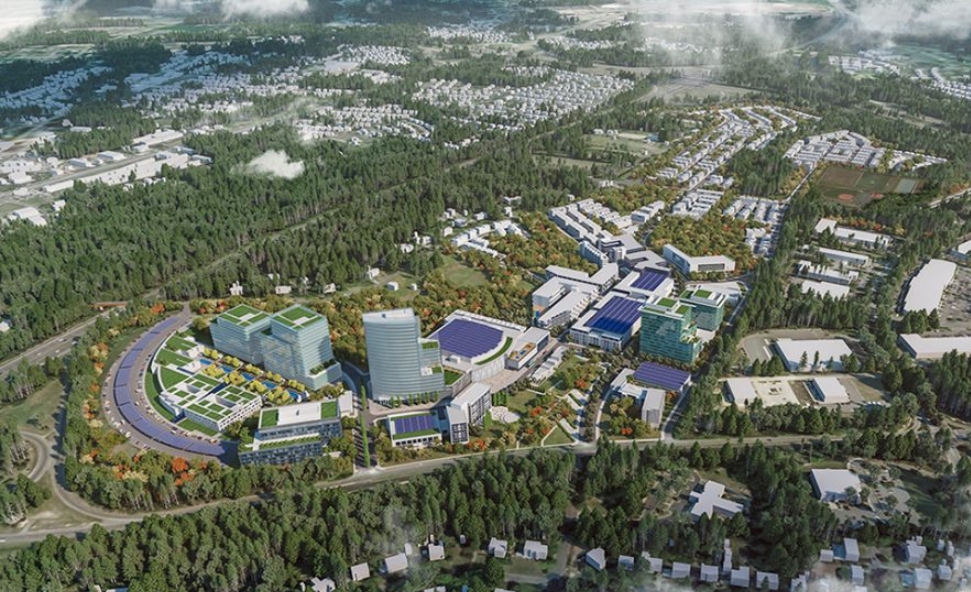 $35M Scott Farm property to be part of $2.3B mixed-use project
Henrico County and an affiliate of Markel|Eagle Partners LLC came to an agreement Thursday to purchase the 110-acre Scott Farm property, which will be a key part of the $2.3 billion mixed-use GreenCity development, for $35.1 million.
First proposed in December 2020, GreenCity plans to include what is billed as the nation's greenest arena, with 17,000 seats, as well as two hotels with 600 rooms, about 2.2 million square feet of office space, 280,000 square feet of retail space, 2,100 residential units and green space and plazas, all expected to be finished by 2033 or 2034. In February, ASM Global was named to manage the arena, which is expected to be delivered in the third quarter of 2026.
The county Economic Development Authority approved agreements in which it will purchase the western Henrico land from the Commonwealth Foundation for Cancer Research, a nonprofit started by Richmond philanthropists Bill and Alice Goodwin, and resell it to Scott Farm Partners LLC. The limited liability corporation is an affiliate of Henrico-based real estate development firm Markel|Eagle Partners, itself a spinoff of Markel Corp. and Eagle Construction of Virginia. The company will develop the eco-district's residential buildings and an 80-acre park, and the EDA approved a ground lease with Markel|Eagle to provide land for temporary parking for GreenCity Arena, until a parking garage is completed.
Read the full story here.