Blog | 8 min read
Top 10 economic development stories of 2022
January 4, 2023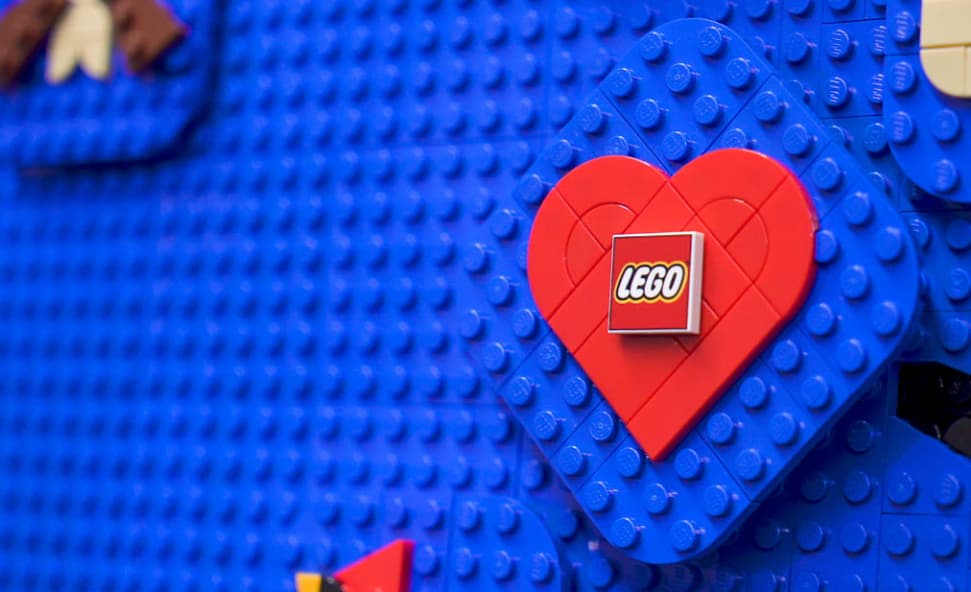 Greater Richmond landed several projects and expansions totaling billions of dollars in new capital investment in 2022 thanks to the strategic business advantages and resources found within the region's localities. This positive economic momentum has prepared Greater Richmond for a strong 2023, but the region did not get here alone.
For years, Virginia's pro-business climate has been a major attraction to new or expanding companies. In 2022, the Commonwealth of Virginia not only snagged a top three spot among CNBC's 'Top States for Business,' but it also claimed the #1 'Top States for Business Climate' ranking by Site Selection Magazine.
And that's not all. Even the Greater Richmond Partnership generated top news – ranking among the top 20 economic development organizations in the nation.
Here are the top 10 economic development stories throughout the region in 2022 in chronological order:
1. Walgreens to establish micro-fulfillment center in Hanover
Feb. 25
$34.2 million | 249 jobs
The pharmacy, health and retail chain announced it will invest more than $30 million to open a micro-fulfillment center for high-value pharmaceuticals at an existing facility in Hanover County's Atlee Logistics Center. A state-of-the-art facility, Walgreens will use automated machinery to maximize efficiency.
"Fulfillment centers like this one in Virginia are dedicated to fulfilling retail prescription orders and play an important role in our effort to create the pharmacy of the future, one that further enables our store pharmacy teams to spend more of their time providing front-line patient care. The Greater Richmond area was selected due to its favorable business climate, able workforce, and premier location." – Lisa Badgley, Senior Vice President of Operations, Walgreens
2. Thermo Fisher Scientific to expand clinical research laboratories in the City of Richmond + Henrico
March 14
$97 million | 500+ jobs | ~150,000 sq. ft.
Thermo Fisher Scientific plans to invest nearly $100 million to establish three new locations in Greater Richmond – two bioanalytical labs in Henrico County and a third in the VA Bio+Tech Park in the City of Richmond. By adding lab space throughout the region and creating more than 500 new jobs, Thermo Fisher is helping the region strengthen its position as a Life Sciences hub.
"We have a rich history in the Richmond and Henrico County region, a talent hub with respected universities, and an attractive place for our employees to live and work. We value our strong collaborative relationship with the Commonwealth of Virginia, Henrico County and the City of Richmond. These vital relationships are an important reason our laboratories employ more than 1,400 professionals and that we have expanded our bioanalytical, biomarker and vaccine sciences operations to include more than 300,000 square feet of scientific workspace." – David M. Johnston, Ph.D., Senior Vice President and President, Clinical Research, Thermo Fisher Scientific
3. The LEGO Group announces manufacturing plant in Chesterfield

June 15
$1.04 billion | 1,761 jobs | 1.7 million sq. ft.
The LEGO Group, a global toy manufacturer based in Denmark, will establish a precision manufacturing plant in Chesterfield, adding 1,761 jobs. The company chose Greater Richmond thanks to the region's proximity to market and commitment to Environmental, Social and Governance issues like sustainability and inclusion. The LEGO Group will build a solar farm to operate the facility at 100 percent carbon neutrality while creating economic opportunities for the region's diverse workforce.
"We were impressed with all that Virginia has to offer, from access to a skilled workforce, support for high-quality manufacturers, and great transport links. We appreciate support for our ambition to build a carbon-neutral run facility and construct a solar park and are looking forward to building a great team with support from the Virginia Talent Accelerator Program." – Niels B. Christiansen, CEO, LEGO Group
4. Unilock announces new manufacturing campus in Hanover
July 18
$55.6 million | 50 jobs
Toronto-based Unilock, a leading hardscape manufacturer, announced it will establish a $55.6 million campus of up to four production facilities in Hanover. By boosting production capacity in Greater Richmond, the company aims to meet increased consumer demand in the mid-Atlantic and Southeast markets.
"I can think of no better way to kick off the next 50 years for Unilock than planting our flag in Doswell, Va. The Mid-Atlantic and Southeast markets are key to our continued growth as a company and finding the right location was critical." – Brian Kallmeyer, General Manager, Unilock
5. Region's pharmaceutical industry gains grant through the American Rescue Plan Regional Challenge
Sept. 2
$52.9 million
President Biden announced Greater Richmond will earn $52.9 million as one of 21 Build Back Better Regional Challenge award winners for Biotechnology and Health. The funding will increase local wet lab space, access to market and location affordability as well as the diverse workforce pipeline.
The Advanced Pharmaceutical Manufacturing (APM) Cluster, a collaborative effort led by Activation Capital and several Greater Richmond-based organizations including the Greater Richmond Partnership, will lead the distribution of these funds to boost and reshore the nation's pharmaceutical manufacturing in Virginia.
In support of the regional partnership between Richmond and Petersburg, Civica announced it will invest $27.8 million to establish a new testing facility in Chesterfield County, adding 51 jobs.
6. City of Richmond selects Diamond District developer
Sept. 13
$2.44 billion
The City of Richmond's Diamond District will boost the region's already superior quality of life by providing residents access to community infrastructure like a brand new baseball stadium, housing and real estate for new shops and restaurants.
"This proposal meets our goals to equitably revitalize an underdeveloped part of our city and maximize its potential to enhance the quality of life for all Richmonders. Commitments to affordable housing, minority business engagement, publicly accessible open space and a new ballpark mean that the Diamond District will be enjoyed by, built by, and benefit all residents of our city." – Levar Stoney, Mayor of Richmond
7. Plenty Unlimited to build the world's largest indoor vertical farming campus in Chesterfield
Sept. 14
$300 million | 300 jobs
Plenty Unlimited announced it will establish the world's largest indoor vertical farming campus in Greater Richmond to sustainably grow produce year-round. The company will use 30-foot grow towers along with its 200+ patents to operate the world's most advanced indoor farm. Beginning in Winter 2023, Plenty Unlimited will grow Driscoll's strawberries on its first farm.
"At Plenty, we're on a mission to sustainably grow fresh food for everyone, everywhere. This campus will raise the bar on what indoor vertical farming can deliver. The scale and sophistication of what we're building here in Virginia will make it possible to economically grow a variety of produce with superior quality and flavor." – Arama Kukutai, CEO, Plenty Unlimited
8. CoStar Group breaks ground on Richmond expansion
Nov. 1
$460 million | 2,000 jobs | 750,000 square feet
Since 2016 when CoStar located its research headquarters in the City of Richmond, the leader in analyzing real estate information has constantly invested in Richmond office space. When CoStar's $460 million corporate campus is complete, the company will occupy roughly 1 million square feet of downtown office space, placing it among Greater Richmond's largest tenants.
"Since initially planting our flag in Richmond a few years ago, we've seen the incredible opportunities the city has to offer for both living and working. Richmond boasts premier access to higher education, top-tier talent pools, strong community partnerships and unbeatable amenities, from riverfront views and ample greenspace to restaurant, retail and entertainment options." – Andy Florance, Founder and Chief Executive Officer, CoStar Group
9. Richmond International Airport adds seven new direct flights offering 33 direct routes in total
March 10 – Nov. 15
Greater Richmond gained five new direct routes when Breeze Airways announced in March it would add a destination from Richmond International Airport to San Francisco, the longest transcontinental flight from RIC to the West Coast. The four additional routes lead to Jacksonville, Fla., Hartford, Conn., Las Vegas, Nev., and Providence, R.I.
Direct air routes are important to companies when making relocation decisions, especially if the company is expanding into the region with new operations that are tied to their homebase locations. This Breeze Airways announcement added in the LEGO Group's location decision in June as its U.S. headquarters is based in Hartford, Conn.
In October, Breeze made another announcement that its adding a direct flight to Phoenix, Ariz. and in November, Sun Country Airlines shared it would offer a new direct flight to Minneapolis/St. Paul (MSP).
"Companies that we recruit to the region want air access and these new routes will help tremendously. This new direct flight to San Francisco allows Richmond-headquartered companies to make significant connections to their offices on the West Coast — for the first time ever." – Jennifer Wakefield, President + CEO, Greater Richmond Partnership
10. Mondelez International opens 450,000 square-foot Henrico expansion
Dec. 6
Part of a $122.5 million investment | 80 jobs | 450,000 sq. ft.
Henrico-based Mondelez is a global snacking leader producing goods like OREO cookies, Nilla Wafers, Wheat Thins and more. From its Richmond Biscuit Bakery, Mondelez produces 10,000 OREOs every minute. The company's $122.5 million investment will allow Mondelez to further enhance production while maintaining premier supply chain operations thanks to Greater Richmond's strategic location.
"Our Richmond Biscuit Bakery has been a proud part of our company's operations for nearly five decades and is geographically well-situated as the hub for our East Coast U.S. biscuit manufacturing. As we focus on leading the future of snacking, our presence in Henrico County continues to play an important part in us creating a best-in-class integrated supply chain which supports our U.S. business both now and for the future." – Troy Ellis, Senior Vice President of North America Supply Chain, Mondelez International
Visit the GRP Newsroom to read more Greater Richmond stories.