Blog | 2 min read
'Virginia is for Learners' launches to prepare future workforce
May 20, 2019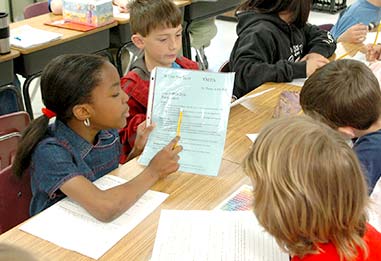 State officials recently launched the "Virginia is for Learners" initiative to improve the education standards of the commonwealth's residents. According to Gov. Ralph Northam, "This initiative is designed to change the future of learning in Virginia to meet the needs of students and suit the needs of modern employers."
The initiative involves six key components:
New high school graduation requirements and career pathways guarantees graduates have the skills identified by employers.
A stronger focus on deeper learning provides students with a focused look at critical thinking, creative thinking, communication, collaboration and citizenship skills.
An increased emphasis on early childhood education prepares children to become lifelong learners.
Modernizing the Virginia standards of learning to create new testing approaches that limit the number of high-stakes tests.
New standards of accreditation for Virginia schools eliminates achievement gaps and warrant continuous school improvements.
Maximizing the potential of all students may reduce poverty, racism and continue economic advancements for all students.
The initiative will bolster the testing advancements already made by Virginia's students. According to the Cato Institute, school systems in the state have scored well across the board in academic performance, safety, class size, funding and instructor credentials.

According to Va. Secretary of Education Atif Qarni, "Virginia is for Learners is our vehicle for communicating and engaging with the public about the changes happening in their schools and promoting future reforms to build on our momentum. If we work together, we can prepare every student for a successful career in the economy of the future."
This statewide initiative follows news that one of Richmond's very own instructors, Virgie Binford Education Center's Rodney Robinson, was named the 2019 National Teacher of the Year by the Council of Chief State School Officers (CCSSO). The Social Studies and History teacher will travel nationally and internationally as a spokesperson and advocate for the teaching profession, exemplifying Greater Richmond's education system.