Blog | 2 min read
Virginia rises in 2019 'best states' rankings
May 24, 2019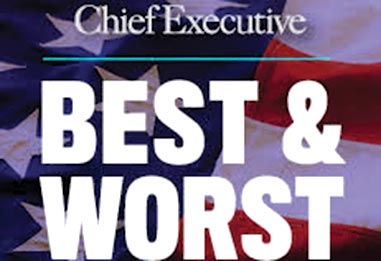 Do call it a comeback. After leading the nation as a top state for business for years, Virginia had slowly and silently fallen in several rankings for business. But after major changes within the state including a reorganization at the Virginia Economic Development Partnership led by president and CEO Stephen Moret, Virginia is now rising in several key measures for business.
The latest ranking from U.S. News Best States Rankings shows Virginia jumping from #20 to #7. The state's fiscal stability was of particular note jumping from #14 to #8. This comes on the heels of Virginia jumping two spots to the #13 best state for business by Chief Executive. Virginia has also moved up in key business climate rankings from CNBC and Forbes.
In addition, earlier this month, Site Selection Magazine named Virginia Economic Development Partnership the "most competitive state-level economic development group" in the country, thanks in large part to winning Amazon HQ2 for the state which will also double the tech talent pipeline throughout the Commonwealth.
"With the full implementation of several recently funded initiatives, such as Virginia's historic tech-talent investment program and a big investment in rural broadband, as well as new initiatives focused on marketing Virginia for business, preparing sites for development, and launching a world-class custom workforce solutions program, Virginia will be poised for additional improvements in our national rankings and more economic development wins," said VEDP President and CEO Stephen Moret.